"Take my hand.
We will walk.
We will only walk.
We will enjoy our walk without
Thinking of arriving anywhere."
                                                                                       -Thich Nhat Hanh
There are two types of people in the world – one who sits inside their home in winter and do not dare to go out there and the second who decide to take that long pending winter trek. So if you are the second one, the mountains are calling guys and you must go.
Trekking is one thing but trekking in snow is something so magical that it would register in your memory for the rest of your life. So take out that hiking boots guys and lets get you ready for that magical snow treks.
"When there's snow on the ground . I like to pretend I'm walking on clouds." - Takayuki Ikkaku
An easy-moderate trek, this is the perfect trek for the first kind of people we discussed. If you are stepping into Himalayas for the first time, then this is what you should start with. It is a total 6 days trek that includes 4 days walking and 2 days of driving.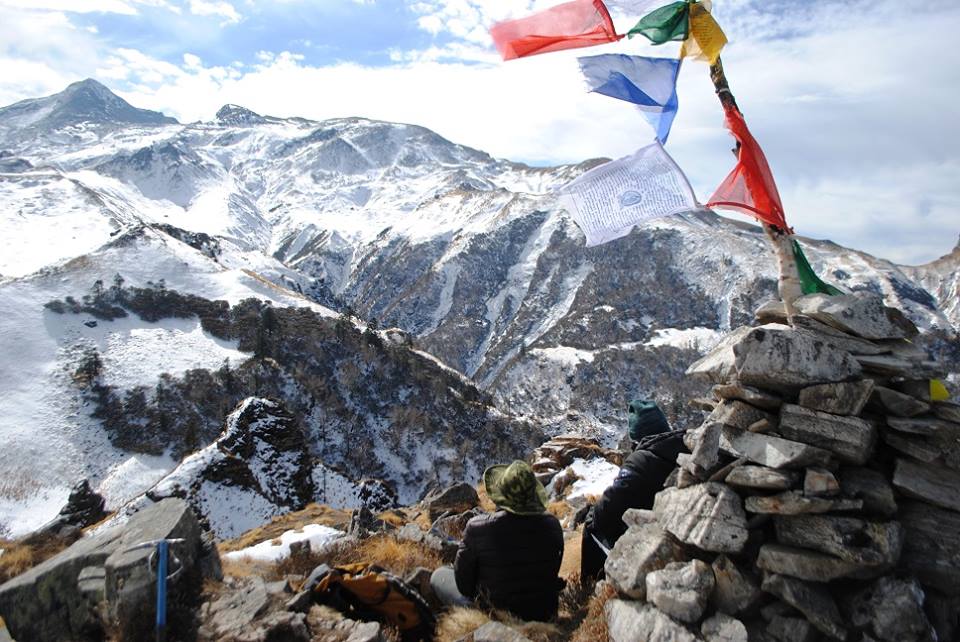 The three major highlights of this trek are – Ancient Forest Trails formed of mostly oak and rhododendrons. The sweeping view of forest as you walk inside it is something worth capturing. Beautiful Campsites with such spectacular settings that it would give others serious camping goals. Mountain View from day 1 and by this I meant the mighty Nanda Devi and Dronagiri are right in front of you.
The trek starts at Joshimath from where you take a 45 minutes drive to Dhak. The walking begins from Dhak:
The first day covers a 5 to 6 hours trek from Dhak to Guling with the first water source at 2.5 hours from the start.
Second day covers a  3 to 4 hours of trek to Khullara. This is gradual ascent and you will get water from streams along the trail.
Third Day covers a 8 hours trek all the way to Chitrakantha or Tali via Kuari Pass.
Day 4 is a 4 to 5 hours trek to Auli from where you can take a drive to Joshimath and then back to Haridwar the next day.
"There's just something beautiful about walking in snow that nobody else has walked on. It makes you believe you're special." - Carol Rifka Brunt
It is a 6 days moderate trek which gives the most amazing views of Mt. Trishul and Mt. Nanda Ghunti, frozen glacial lakes and snow laden forests.

Day 1 is a 10 hours drive from Kathgodam to Lohajung base camp via Nainital which is beautiful drive through forests and mountains.
Day 2 is a 5 hours trek to Bekaltal and is an ascend through forests.
Day 3 is a 5 to 6 hours trek to Brahmatal giving breathtaking views of Almora and Nainital side of valley.
Day 4 is a trek to Brahmatal peak and back and this one is the most visually fascinating day of the trek.
Day 5 is a long descend from Brahmatal to Lohajung from where you could drive back to Kathgodam the next day.
"Wilderness is not a luxury but a necessity of the human spirit and as vital to our lives as water and good bread." – Edward Abbey
This is a 6 days trek adorned with virgin snow with a 360 degrees view of snow clad peaks, astonishingly wide forests clearings and prettiest campsites which all are unique in their beauty. The best time to trek here is December to April. Oh yes, it snows till April here <3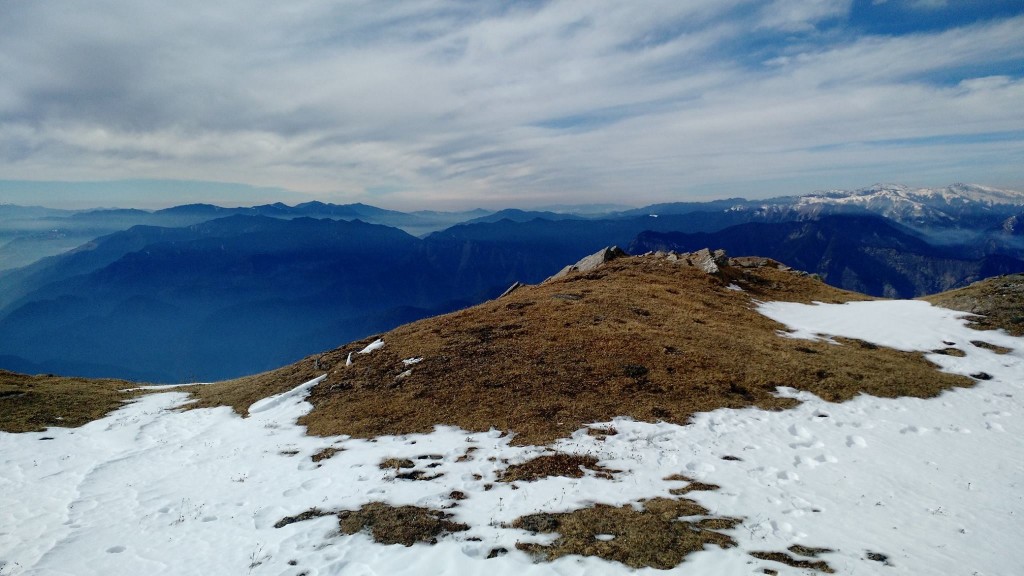 One of the best winter treks in India, it is an easy to moderate trek and can be taken up by beginners as well.
Day 1 is a drive till the basecamp. The trek begins at Naitwar which is a 8 to 9 hours drive from Dehradun. This beautiful drive takes you through Mussoorie, Nowgaon, Purola and Mori. The route is so breathtaking that it is called as one of the most beautiful drives in the Indian Himalayas.
Day 2 is a 4 to 5 hours trek from Naitwar to Julota. There is one water source halfway through the trek so start with at least 2 litres of water.
Day 3 is a 4 hours trek to Kedarkantha base. Easy accent for first 1/2 km followed by level walk with gradual accent after that which will become steep for last 300 meters. Water can be refilled from the streams in the trail.
Day 4 is a 6 to 7 hours trek that includes an ascend  from Pukhrola to Kedarkantha Peak and descend to Hargaon via Juda ka Talab.
Day 5 is a 3.5 hours gradual descend all the way from Hargaon to Sankri.
Day 6 is the drive from Sankri to Dehradun.
"In the depth of winter, I finally learned that within me there lay an invincible summer." - Albert Camus
This is an 8 days moderate trek and is known as a doorway to ancient Himalayas. Nestled in the middle of a cradle-shaped vale below Har-Ki-Dun peak, this is one of the most beautiful valleys in the Western Himalayas. Being a delight to the trekkers, both in summer and winter, the trek is known for a rich flora and fauna on the trail.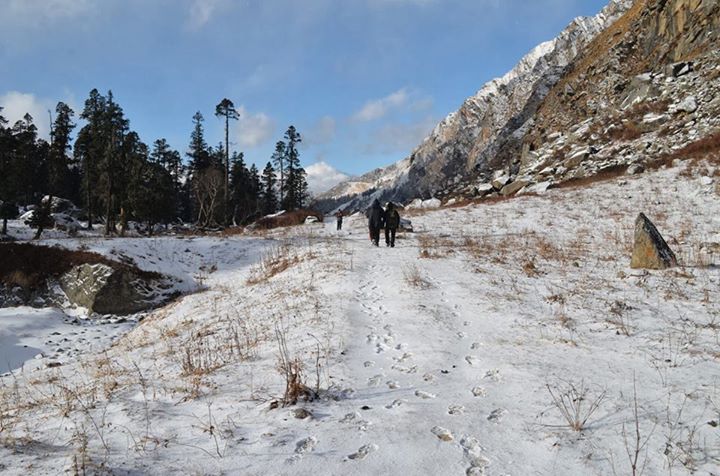 So follow the trail of Pandavas who walked the same route to ascend to heaven via Swargarohini.
Day 1 is a drive till Sankri village which is a basecamp for many treks.
Day 2 is an 8 kms drive to Taluka from where there will be a 13 kms trek to Puani Garaat.
Day 3 is a 7 kms trek to Kalkatiyadhar which would take almost 6 hours. There is no problem of water availability as there would be a river all along the trail.
Day 4 is 5 hours trek covering 4 km to Har-ki-dun with a series of level walk, ascent and descents.
Day 5 is a day off from all the trekking and just taking rest and enjoying the beauty of Har-ki-dun valley. The meadows here consists of  alpine flowers and the scenery is so exquisite that you would never want to leave. If you still getting itched with wanderlust, you can either explore Maninda Taal or Jaundhar Glacier.
Day 6 is  trekking back to Puani Garaat which would take 6 to 7 hours.
Day 7 is back to Taluka and drive to Sankri.
Day 8 is drive back to Dehradun.
"Because in the end, you won't remember the time you spent working in the office or mowing your lawn. Climb that goddamn Mountain." – Jack Kerouac
This one is a gorgeous 5 days trek with grand summit views, beautiful forests with plenty of variety and thousands of flora and fauna to site and photograph on your trail.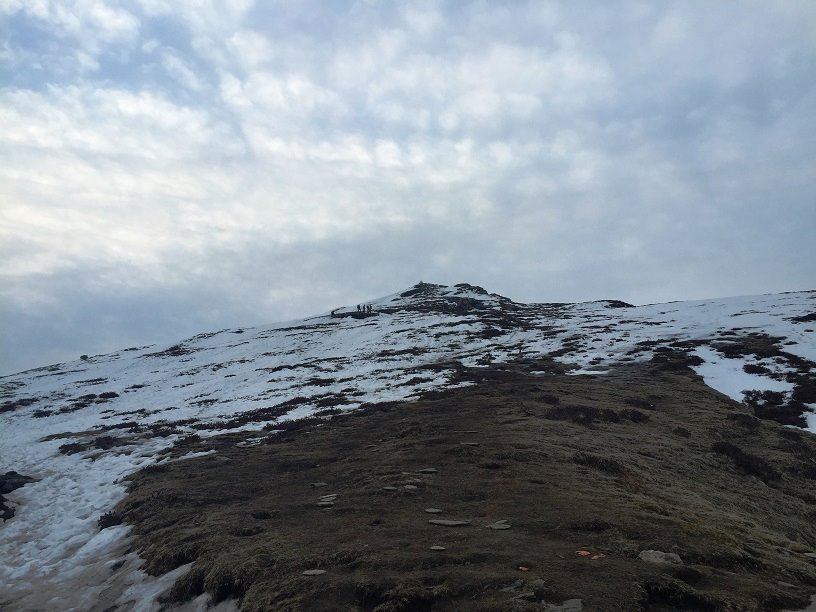 A moderate trek, prepare your body well before you go on this trek.
Day 1 is an 8 hours drive from Haridwar to Sari offering a picturesque journey passing through Devprayag to witness the confluence of Alaknanda and Bhagirathi.
Day 2 is the start of your trek from Sari. It is a 1 hour trek of 3 kms to Deoriatal. There are no water sources along the way so carry at least 1 litre of water per person.
Day 3 is a 8 hours trek of 14 kms from Deoria Tal to Chopta. It is a moderate trek with a series of alternative ascents and descents which gives time to ease off in between.
Day 4 is a 4 hours trek to Chandrashila peak and then back to Chopta via Tungnath. There are no water sources on your way so carry at least 2 litres of water per person.
Day 5 is a drive straight from Chopta to Haridwar.
Comments
Comments