Have you ever thought to try your limits by falling freely from 10,000 feet above in the sky with a string of parachute on your back? If not, then skydiving is one adventurous sport which will increase your adrenaline levels to the peak and for a moment, your heart will come to your mouth. There are many places around the world where you can gain the experience but it is the latest concept which has been introduced to India. It is an unmatched fun which can't be compared with any other sports and you need heart for the very first time.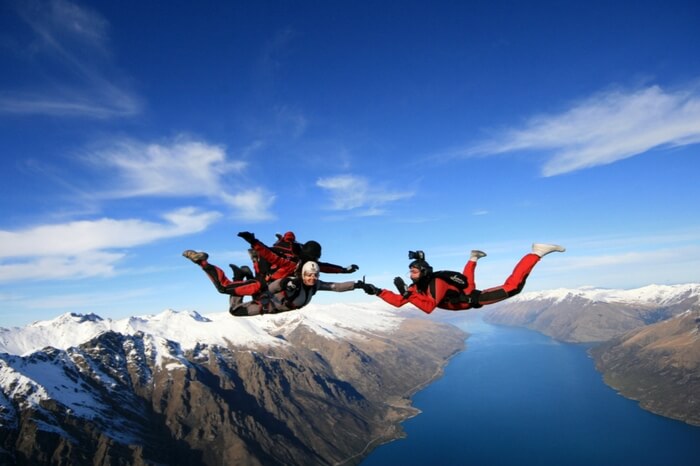 There Are Generally Three Types Of Skydiving
Tandem Jump – This is one of the simplest types of skydiving in which you will be connected to the instructor via a harness and both of you will jump together where the instructor will take care of the parachute.
Static Line Jump – In this type of skydiving, you will be connected with the cord to the aircraft and the parachute will open automatically within three seconds of the fall. There is no particular action required from the passenger and the jump is made 3000 feet above the ground with 6 hours of training.
Accelerated Free Fall – It is one of the most dangerous freefall forms of skydiving which are without any attachments. This is a real deal and is not for faint hearted people. It is done with 13000 feet above the ground and requires classroom instructions and practical training.

Best Places For Skydiving In India
Skydiving in Mysore, Karnataka – Mysore has situated a few hours away from Bangalore and is one of the best places to experience the real adventure of skydiving. There are different camps which are organised several times in a year at the base of Chamundi Hills, by Kakani Enterprises. All three types of skydiving come with different prices and you can book as per your experience. Usually, the skydiving camps provide the option of jumps with professional training and once you will be out from the plane, you will agree that Mysore is truly one of the best places for skydiving in India.
Dhana, Madhya Pradesh – When it comes to the skydiving in India, Dhana is the first ever place for skydiving camp in India. The place offers the options from static line jump and tandem jump which is located at the east of Bhopal with amesmerizing view from the top. The fall is generally from 4,000 feet from the ground and due to the view it offers, it is one of the best places of skydiving in India. These camps are organized in Dhana Air strip in Sagar.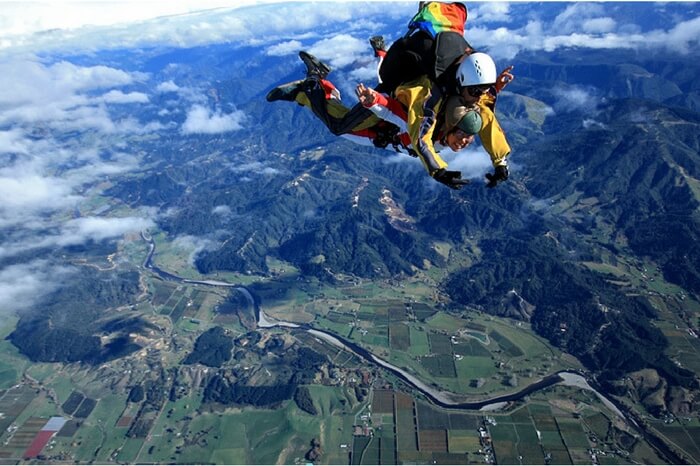 Aamby Valley, Maharashtra – It is one of the skydiving option, which you cannot miss if you are true adventure freak and wants to experience something different. Your jump will surround the beauty of the Aamby Valley and will be recognized as an epic fall that you will remember rest of your life. The camps are limited options of 10,000 feet tandem jumps which are worth every penny The camp place is close to both the nearest railway station and the airport which will take you around 2 hours to reach your destination.
Deesa, Gujrat – The beautiful city is surrounded by the lake which gives one of the best experiences of skydiving in India. The whole place is covered with blue sky and with the wind which adds to the adventure and the view, the quaint city offers to the skydivers. Gujrat is the first state in India which has been certified as drop-zone in Deesa and many governmental authorities organize skydiving camps every year. After reaching at the airport in Ahmedabad there are regular buses and trains to Deesa.
Pondicherry – When it comes to the beautiful towns in India, Pondicherry stands on the top of the list and also the best place for skydiving camps. The sport gains its popularity from 2012 and since then these camps are organized frequently. They offer static line and tandem jumps which provide the spectacular landscape beauty of Pondicherry that has a strong French colonial influence. There are many direct flights to Pondicherry and is also well connected via roadways. Get ultimate skydiving adventure on the first jump.
Tandem Skydiving In Aligarh : Skydiving is one adventurous sport which is gaining its popularity, especially in India like a fire in the jungle.It has become the centre of attraction in recent years that gathers millions of enthusiastic people all around the year and the numbers are increasing every month. As this is the starting of the skydiving in Aligarh, they are only offering tandem jump with a maximum capacity of 5 jumps in a day at Aligarh airstrip on Kanpur – Aligarh expressway.
Best Places For Skydiving In New Zealand
BAY OF ISLANDS
When you think of skydiving in New Zealand, Bay of Islands is the best place to be. With the world become more phot freak you can enjoy the sky dive while being shot in different angles. You can either get a handy cam photo shoot or a handy cam video filmed for your free fall at 200 km per hour. You can choose from a variety of options depending on the height you wish to jump from.
QUEENSTOWN
Pull up your socks for the best adventure trip at Queenstown in New Zealand. You can choose from three different altitude i.e. 9k, 12k and 15k depending on your adventure quotient. So, if you fear the feeling to jump, show some braveness as no one can guess if you pretend to. This will also show up on the pictures that you click while you jump.NZone is one of the best operations for sky diving in Queenstown and awarded as well.
AUCKLAND
Skydiving is the best thing to do when you are in Auckland, New Zealand. I believe you have made up your mind to throw yourself out of a great plane without much thought to it. In fact, Auckland, has the most thrilling jump available at 16500 ft altitude. Just imagine yourself jumping freely out of a plane and speeding downwards at 200 km per hour with a landscaped backdrop of New Zealand just behind you.
TAURANGA
Tauranga is a great place for free fall from the high altitude. This works wonders when you drive just 5 minutes away from the port and the main beach. The fall has some great landscaping view of the Mount Ruapheu along the white Islands. You can just let yourself loose and leave the rest upon the professional and experienced staff. Your memories will be treasured forever with the video and photos that are taken while you experience the jump.
WHANGAREI
You must fear diving out of a flying plane but you need not fret about it. We have a team of professionals who know their job well. You should just focus on jumping out into a great picturesque country setup. Landing has always been a concern for the divers but now you can just dive into the beach of your choice and on the WHANGAREI Airport surrounded by the turquoise waters making it a perfect paradise.
TAUPO
Get dropped into the most scenic drop zones of New Zealand. So, jump out of the airplane with our trained experts and enjoy the 15000ft freefall. The lake Taupo has fresh blue waters along with snow tipped peaks to mesmerize your freefall in the best possible way. You slow down from 200 km per hour into the controlled speed when the parachute is opened by you and the instructor will get you to ground safe and sound.
FRANZ JOSEF
Skydiving is an enjoyable activity when you jump out into the mountains and ocean along with rain forest and glaciers ending up in the lakes and rivers. It is perfect for someone who wants and iconic location along with a personal adventure. We have a team of professionals who have the best experience to make your adventure a fun filled one. You can book online and get a time slot as we deal with only a small group daily to give you an individual and personalized experience.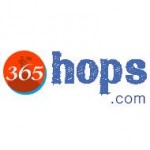 Comments
Comments