11 movies that are all set to make you pack up your bags and roam ahead.
1. Queen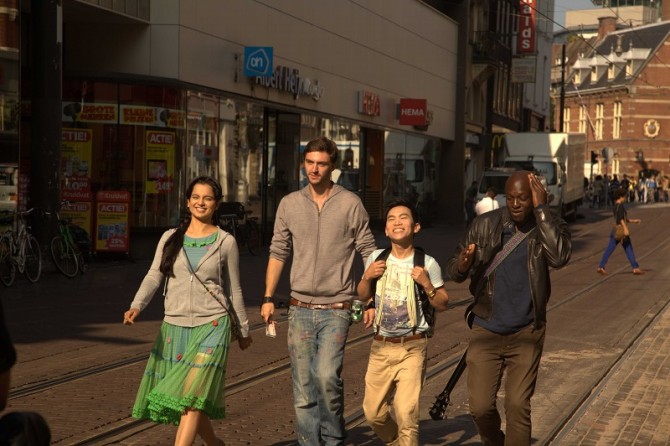 Queen, along with being a woman's take on freedom and about breaking the traditional stereotypes, also said a lot about finding one's voice. The protagonist, after being left heartbroken by her fiancé, decides to go on her honeymoon alone, and it proves to be the best decision of her life. Her tour to Paris and Amsterdam can make many dames decide on similar trips, to places which can bring one alive, and add a lot of substance to one's personality.
2. Highway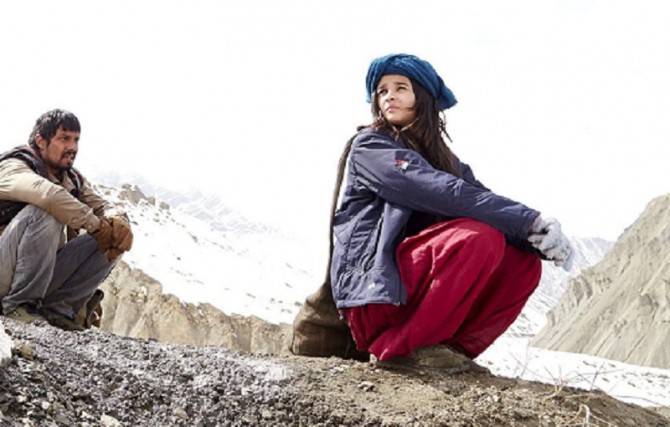 Yes, the movie goes beyond social norms and the Stockholm syndrome, it was also the depiction road that can be, and must be travelled. The vast expanse that the journey can have, must have made many think about packing your bags and hit the highway. An experience like such, with its spontaneity and a little streak of adventure, can prove be the most incredible thing to happen to anybody.
3. Zindagi Na Milegi Dobara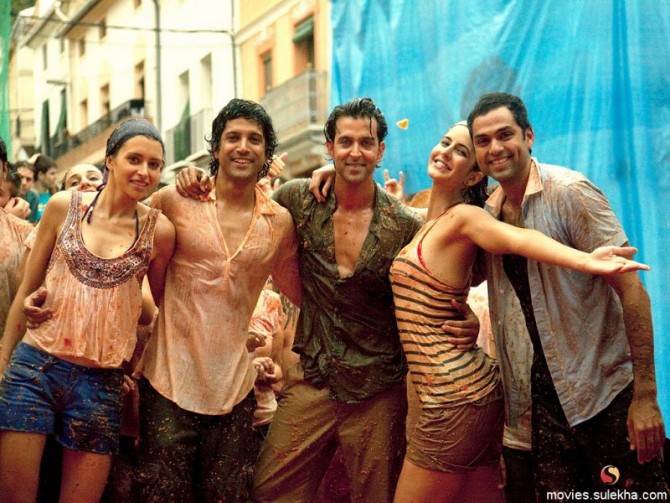 Since-childhood friendships, exotic locales of Spain and a realization of one's love for life were the stuff that made up ZNMD. A few carefree days would do a lot more good to you than bad.  A heartfelt story about love, friendships and cultures, this one is bound to make you call them people up and fly off to locations as beautiful as shown in the film.
4. Dil Chahta Hai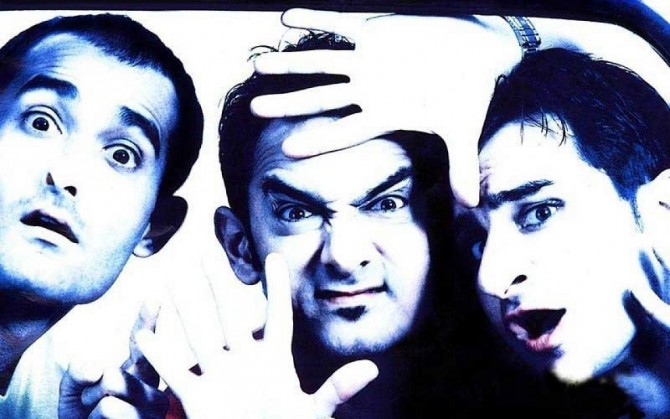 This flick too shows best friends coming out on a road trip to Goa. That is no less a dream come true for almost everyone, and there's a little more than you can expect. Life, then simply seems like a fun place full of laughter and camaraderie, if such a thing was to happen to you. Another beautiful depiction of friendship and love, we won't be shocked if Aamir, Saif and Akshaye make you call up your friends and plan it all.
5. Jab We Met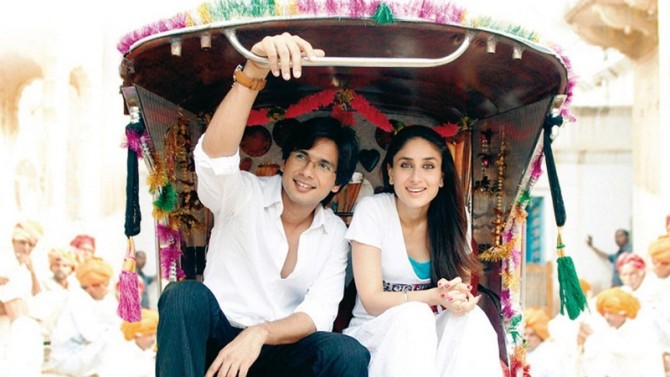 Though we cannot categorize Jab We Met as a typical travel film, travelling still is an important aspect of the storyline. On a journey that is bound to change their lives, the leads find true love. Though the plans were more spontaneous than intended, the movie puts forward simple, everyday travel as a mini-adventure. Such a trip can grant you a sense of self-discovery and maybe, yes, maybe, even true love.
6. Yeh Jawaani Hai Deewani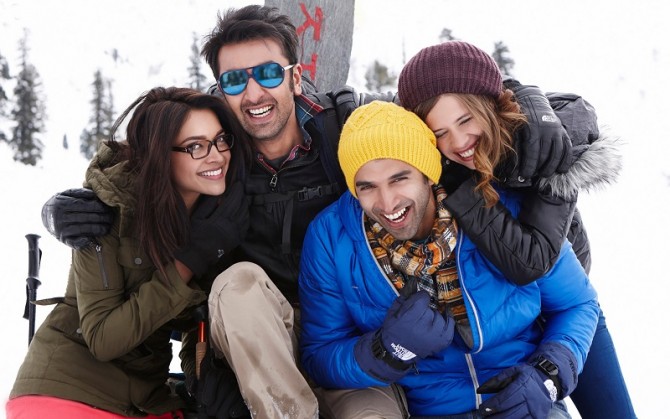 No matter how traumatizing it seems, travelling with strangers is bound to do you some good, in one way or the other. So, go out with a bunch of strangers and bond. Such a travel to mountains and such good company, it will just uplift your spirits.
Unfolding a holiday romance between the leads, this movie has left many wanting to pack their backpacks and just venture out dauntlessly.
7. Dilwale Dulhania Le Jayenge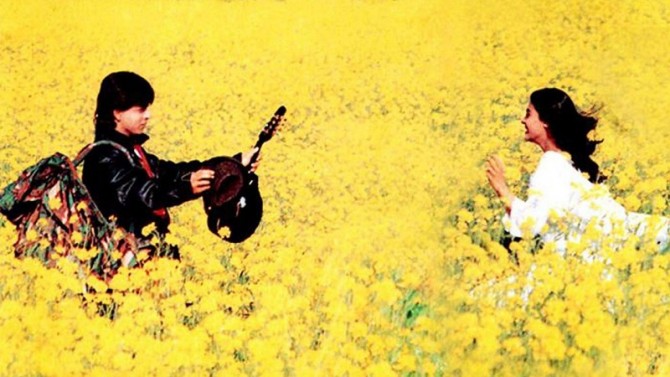 Along with being one of the unforgettable romances in Indian cinema, this movie also highlights travel in a sense of freedom. With its train travels, bus rides and car cruises, this movie is etched as an iconic love saga, making Europe the one-stop destination for all things fancy and for a general sense of thrill and excitement.
With an eventful plot, this movie made everyone wanting their respective Raj's and Simran's, out there with the tall buildings and breath-taking landscapes.
8. Anjaana Anjaani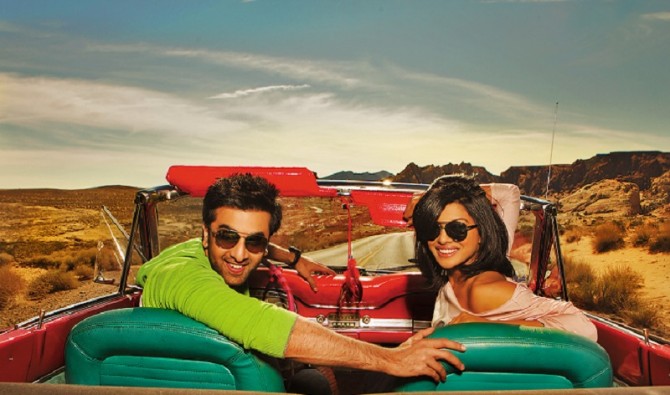 In this flick, the protagonists provoke the travel freak hidden within us to a great extent, in the form of two people who set out on a grand expedition which then leads them to making life-altering decisions. This movie highlights travel in its truest form, an escape from life's hardships. The thrilling journey emphasizes the value of each day, with whom and how we decide to spend it.
9. Road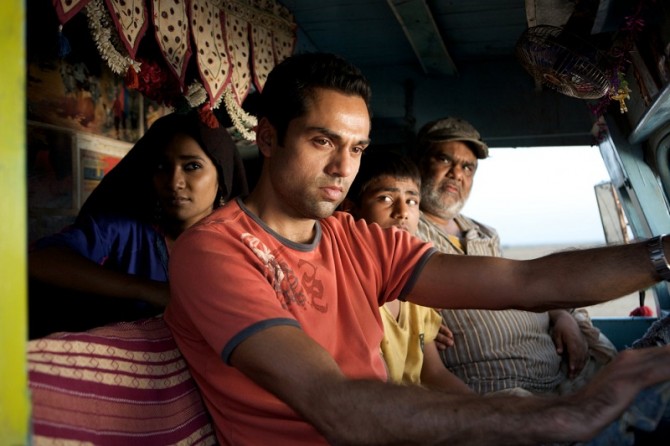 Source- http://bit.ly/1yt2n1n
Road wins all our hearts due to its unusual take on travel. Replete with wonderful backdrops and crisp narration, this one portrays travel as the key to freedom for an individual. Though each journey proves transformative for its undertakers, such a journey is a must if you belong to the cult of those who want to discover life, love and laughter on the highway.
10. Finding Fanny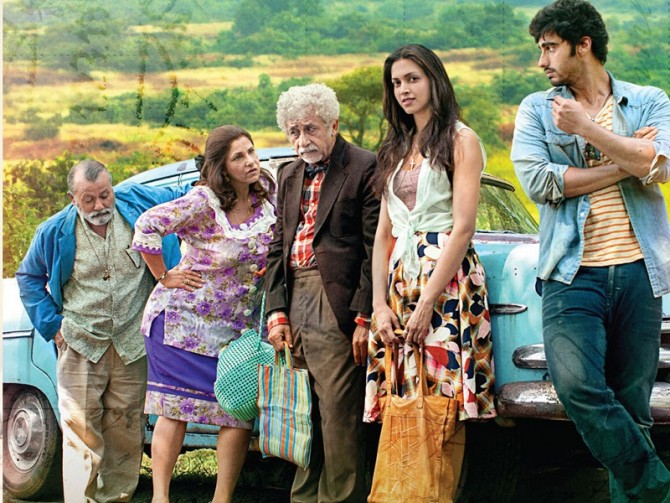 Source- http://bit.ly/1w5wNmR
As far as Finding Fanny goes, it is a simple film with a threadbare plot line – a group of misfits travelling together in search of lost love. When one of the characters decides to look for his long-lost love, what follows is a road trip that makes the characters relearn some harsh truths and also form some heart-warming relationships. With love and adventure being the motives behind the characters' journey, this movie promotes travel in its own quirky sense.
11. London Paris New York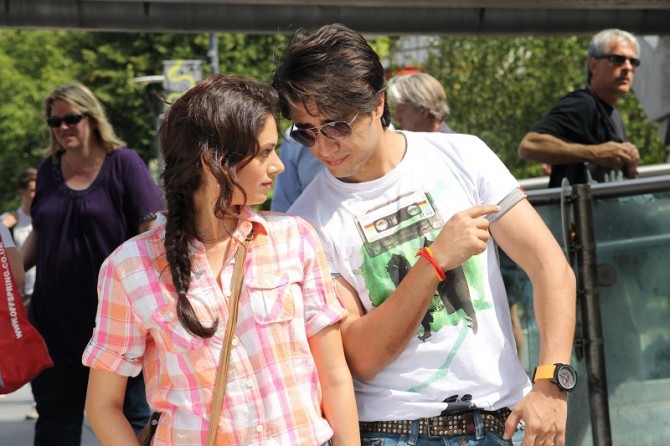 Source- http://bit.ly/15ZcaQY
Although one doesn't need a reason to visit London, Paris or New York, this movie would still give you one, love. When the lead characters find their true pairing, which spans three meetings at each one of the breath-taking metropolitans, there's little we can do to stop you from making up a story this romantic for yourself, and so, we won't. Go out there to find the one. If not, you can at least tick off London, Paris and New York from your bucket list.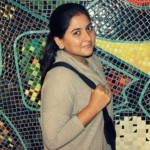 Comments
Comments