Vishakapatnam, known for its natural beauty and pristine beaches has a lot to offer for the intrepid traveler. Located on the east coast of India it boasts of War Memorials and Museums, aquariums, temples, caves, and a bustling city.
A recent discovery could make Vishakapatnam a global attraction, pulling in adventure tourist from all over the world.
Just off the coast of Bheemunipatnam, around 45 kilometers from Vishakapatnam, Baliram Naidu and Anil Kumar made the discovery of a lifetime. While on their regular dives they came across a shipwreck nearly 200 years old. Spread over a radius of 500 meters the wreck is now teeming with life and has become a thriving ecosystem. The ship is believed to be 150 meters in length. At first only the deck plates were spotted, but after further exploration the keel and then the boiler were found.
A must watch video : Shipwreck discovered in Vizag shot on GoPro
Local fishermen have always feared the area to be haunted and believed that no boats fishing in that area would return safely. Stories passed down for generations made them stay away from the shipwreck location.
The most amazing thing about this shipwreck is the shallow depth at which it is located giving excellent visibility. At only six meters below the surface the wreck could be one of the shallowest in the world, making it accessible to novice divers and even non-swimmers. Most of the shipwrecks around the world are located at depths where only certified divers can reach.
Naidu and Kumar hope to present a proposal to the tourist department for developing Vishakapatnam into a diving destination, with the wreck being one of the major attractions.
North of Bheemunipatnam, lies the famous Santhapalli rocks known for it's rocky sea bed. It was famous for ships floundering and the British were forced to build a light house in 1840.
If the proposal is passed it could see Vishakapatnam turn into a major dive destination.
In India, the popular destinations for scuba diving are Goa, Puducherry, the Andamans and Lakshwadeep.
With the discovery of this shallow shipwreck and a couple of other wreck sites in the surrounding areas Vishakapatrnam could be the best diving destination in India.
Author: Ryan Valles.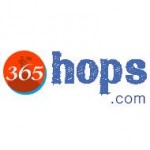 Comments
Comments