When you have spent most of your time under the scorching heat of the sun, the next thing that comes to your mind is getting to a cold place that gives you solace and pleasant feeling. There is no doubt that there are many in the world that has the best experience for you. Have you ever thought about India as one of the places that can offer you immense pleasure and food for thought at the same time? Snowy places always excite us with the charming white color that soothes the eyes. How about visiting a place like this and having a hot cup of chocolate in a cold winter evening? It always makes it adventurous for people to explore more about a place.
India Has It All For You
If you are thinking to explore India, Gulmarg is a place that may surprise you pleasantly with some of the most amazing views that you must not have seen in the past. Apart from exploring the beauty, you get to take part in various adventurous activities. These activities can range from skiing to paragliding to gliding and much more. You will see more and more tourists from different parts of the country. Gulmarg is usually flooded with people during the snowfall as the beauty is something that no one can miss. Heli-ski is one of the sports that people and tourist from other countries also look forward to in India.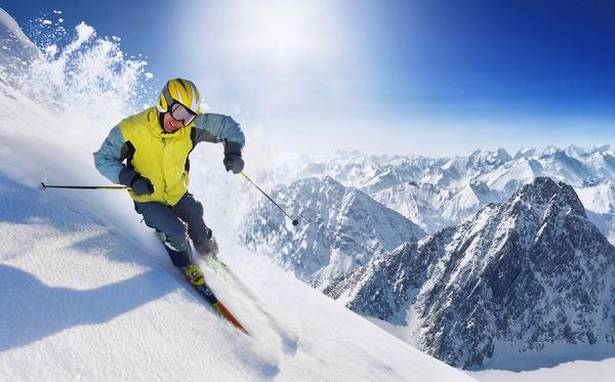 There is no second thought that India is also a country that has places for tourists. If you haven't visited Gulmarg yet, it is time you take the call. There is no place like it in India and therefore, people love to go there over and over again. Apart from Gulmarg, there are other places in India that will welcome you with various exciting events and sports. One of the places in India that is most frequently visited like that of Gulmarg is Himachal Pradesh. There are places in Himachal Pradesh that will give you life goals. Kasol, Kasauli, Shimla, Dharamshala etc. are some of the places that will astonish you.
USA Too Has It
If not India and you are travelling to the USA, you have several options there too. We know how happening and busy the country is; yet there are places that can make you fall for them in every possible way. You get a number of ski destinations to try and experiment with. France and New Zealand too have some of the best skiing destinations for you. Out of the other two, New Zealand has scenic beauty that will mesmerize you for the uniqueness it carries. There are national parks and other destinations that you might want to add to your check list so that you don't miss them at any cost.
Are you still in for the snow fun? These are the places that you can definitely try for some exceptional adventure. Have fun and enjoy every bit of it.
Comments
Comments