Are you planning for a wild vacation with river expeditions like whitewater rafting? You can count on it to provide you all the elements of an exciting adventure getaway– whether you're traveling alone, in a group or with family and friends. Rafting trips vary from low-impact, moderate to highly adventurous exhilarating experiences depending on the river and rapid type.
Before you start, the basic something that you need to know are the classification of the rapids. The river rapids in a rafting expedition can be safe to insane starting from class 1- 6.
Class 1 Rapid : A little rocking, few waves and gentle riffles. Simple self-rescue is possible.
Class 2 Rapid : Slightly maneuvering but straightforward waves, some splash but no overboard experiences.
Class 3 Rapid : More intense than class 2 but less intense than class 4 but still has safe rapids with moderate, irregular waves. Good control of the raft and moderate skill is required for safe rafting.
Class 4 Rapid : This is where things get a bit difficult with intense and powerful waves that require some experience for precise handling of the raft. Even though large and unavoidable, the waves are still predictable but there might holes and narrow passages that would require practiced maneuvering skills.
Class 5 Rapid : Expert skills are required as these are very violent rapids with longer, obstructed waves exposing rafters to higher risk levels. High current eddies, steep holes, high turbulence etc requires high level of physical fitness, bravery, extensive experience and proper equipment. Rescue skills are mandatory. There are other classes under five staring 5.1, 5.2 and so on with each level more difficult than the previous level.
Class 6 Rapid : rapids classified under class 6 are rarely attempted and totally unpredictable. It is dangerous, and there's no guarantee on consequences of even a single error. Rescuing might be impossible.
Based on the rafters experience levels, the type of rapids can be chosen with class 1 for the beginners and so on. Before booking an expedition make sure you choose the appropriate class of rapid so that you do not have to sit at the edge of a ten-foot waterfall and wonder what happens next!
Pics From : http://goo.gl/xXtnXH
 Participants' Physical Requirements
Your safety should be your primary concern. By nature, rafting adventures involve a certain degree of physical exertion in addition to unpredictable weather conditions be it extreme heat, cold, windy or rainy conditions. Your age, your weight, heart problems or other disorders make it difficult for you during these expeditions and while making your choice it is important that you consider all the conditions. If you have a medical situation, please consult your physician before taking the adventure. Basically,
You would be required to fit into the life jackets provided and meet the weight requirements
You must be able to hold on securely to the ropes that are provided while running rapids to avoid falling overboard
You must be agile enough to climb on and off rafts
You must follow all the safety precautions including where to sit on rafts, what to do and what not to do while on the river and how to hold on to the raft.
You must be able to carry your own backpacks with emergency requirements and able to reach for it during emergency.
You must know the basics of swimming if you're attempting a slightly difficult rapid.
Plan your wardrobe accordingly to suit the trip. Make sure you wear comfortable clothes and avoid anything that might constrict/obstruct ease of maneuvering your raft during the expedition. Choose appropriate footwear that doesn't bog you down in case you fall overboard. Always wear your safety helmets.
Pics From :  https://goo.gl/9ujI3x
A Typical Day Of Whitewater Rafting
Every expedition begins with you meeting your rafting guides who give a trip orientation acquainting you on the precautions and safety measures to be taken during your trip. It goes without saying that you are expected to take heed of your guide's instructions at all times. The guides are trained and certified and they also have the experience of navigating safely in rafts in the same river and know the river very well. Each raft has one guide and one person can only do so much to protect a group. And while you're in a group, the guidance provided is for everyone's benefit so always remember that while paddling your raft. Book The Event ::- River Rafting Rishikesh
Your rafting expedition may include just a few hours of traversing the river, stopping for lunch at some small island or riverside places, bathroom breaks or swimming chances. It's a day full of learning and fun. A combination of drifting over tranquil pools of water with occasional complexities in the form of rapids, the thrill and exhilaration of traveling in rolling waves and splashing white water providing a sense of adventure, renewal and reflection.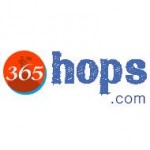 Comments
Comments