Travelling on a bike is more about unfolding the journey to the destination, and not the other way around. The sense of freedom that it comes along is just incredible.
City youths are coming out of the shell and opening up increasingly to the idea of travelling long distance on their bikes.
Thanks to the Bike riding festivals like India Bike Week (IBW),and popular Bikers cum travel vloggers attending the festival,that inspires thousands of people.
Over 20,000 bikers and more than 280 motorcycle clubs will come along in Goa to celebrate a week of riding, exclusive custom made bikes, music, motoring heaven and many more at the 5th edition of India Bike Week that will take place on November 24th and 25th.
Book The Event Now :: Mumbai Goa Bike Ride
The director of India Bike Week and CEO of 70 EMG said "I've never been so excited by India Bike Week as I am this year. We've been working on it since last November, and we've thrown everything at it. It's going to be just one enormous party and I can't wait to ride down to it.
Who would have thought 5 Years ago that IBW would become so big, so important globally, and such a fantastic celebration of Indian Biking and Bikers. It's a once in a lifetime Festival this 5th Year and I can't wait for it to roll by."
The festival is all set to witness live music, food festivals, film festivals that will display some of the best long distance motorcycle travel, biker build-offs competitions, Indian custom bikes, training academies, barbecues, beer gardens, flat track racing and tons of more exciting events planned around the two-day festival.
A healthy competition like event will be held where three heroes will be selected for the all new "Innovation class" of India-built biking tech, and will be celebrated for IBW's prestigious "Honor Roll". The most exciting part is the showcase of some of the world's best biking and accessory brands that have been invented to display their world class gears.
Leh Ladakh Highway To Heaven Bike Trip – Grab The Deal
The Guinness World Record holder of world's fastest woman on two wheels, Leslie Porter, will also grace the 2017 India Bike Week.
This is a perfect opportunity to ride from each and every corner of this country and connect with the best, the toughest and the most adventurous women and men of our generation.
Source – TOI, IBW & NDTV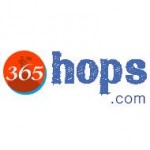 Comments
Comments