Biking in Leh-Ladakh is on the bucket-list of every bike lover out there! The roads in Ladakh give you ample scope to experience all sorts of terrain and gorgeous views to look at, that you will remember for a lifetime. It's quite a challenge to ride on the roads here owing to the thin air, low level of oxygen, altitude and sections where roads aren't good. It takes up to 2 days for your body to get acclimatized and therefore it is advised that you start your journey from Manali as you will gain altitude slowly and your body will get adjusted. Below are some of the things you can keep in mind when preparing for your Ladakh bike trip.
Research, Research, Research:
You need to have a good idea of the place you are riding to, especially if you are going to Ladakh. In that climate, you will be able to ride only a certain amount of distance each day, so be realistic and keep a rough plan of how many kms will you ride each day. Even if you love your bike and know that it's very comfortable, riding 9hrs each day can tire you out and you need to distribute your distance well to be in a good physical condition.
Important Documents:
It is important to take you take care and see that your insurance is in place, that it is covering various things like PUC certificate, driving license, bike insurance papers, etc. Because in a rough terrain like Ladakh, if the bike breaks down inadvertently, you can rest assured that you are covered and can ride safely.
Get Your Bike Check-up Done:
The roads in Ladakh are pretty uneven, steep and challenging. Take your bike to a good mechanic and ask him if there's anything to be fixed in it. Take all possible care to see that it is in a good working condition. Take the appointment of the mechanic 3 weeks before you are set to leave for the trip.
Get the Add-on of Roadside Assistance Coverage:
The advantage of going through multiple policies online is that you know which ones are best and can choose a good one. Make sure you choose 'Road-side assistance'as add-on separately if it's not included in the package. The insurance company has a network of affiliated garages across the country, even in remote locations and any unexpected incident will not leave you high and dry.
Ensure a Personal Accident Cover:
Ensure that your plan has the additional option of the Personal accident cover. This is something besides the main base policy that is offered to you. This add-on ensures that you get coverage in case of accidental injuries or death.
Book Accommodation:
To enable you to get your booked places even in a heavy tourist season, it's imperative that you book well in advance. It's advisable to book hotels or accommodation 3 months in advance.
Pack For The Weather:
Ensure that the clothes you pack are suitable for the journey. As this journey is on a bike, you cannot carry a lot of clothes so think before choosing clothes.
Cards And Cash:
The most important thing during a trip to a place like this is cash more than anything…There will hardly be any ATMs in this terrain.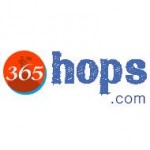 Comments
Comments