No one must have slept the previous night, out of excitement for Outdoor Cycling Ride to Alibag.
At early morning, everyone assembled at 'Bhaucha Dhakka' charged up with exhilaration. The ferry was shining in silhouette with the sunrise. They mounted themselves and the cycles into the ferry. The chilling winter breeze invited herds of seagulls. Everyone was looking in amazement to this creature as they are not found in the city.
After reaching Revas dhakka, a quick round of introduction session was done. They got instructed with Do's & Don'ts of for the trip.
Participants pedaled to the beautiful, untouched and the serene Awaas beach of Alibaug. They spent some time with the soft sand and clean water of the beach.  From here the highlight of the trip started. The route from here till the Kihim beach was entirely costal route. Yes, with that we mean cycling along the long stretch of Alibaug beaches.
They returned back to Awaas by lunch time to have a delicious Konkani food at a resort and rested for some time. Early evening they started their return journey towards Revas Dhakka, but this time by a different route and visited Karmarkar Museum. The Journey ended with everyone's wonderful participation and a relaxing ferry boat ride.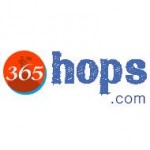 Comments
Comments