Karnataka Backpacking Tours
In such a short span of time, you will have the world at your feet. Coorg covered by lush green forest is no less than a paradise. You can also visit Bandipur which is known to be one of the best wildlife sanctuaries in India. Tiger lovers will love to be here as it has some of the best Tigers of the country. As the population of tigers is almost on the verge of extinction, you will like what is in store for you in the forest.
Being surrounded by nature all this while, you can take a leap into the hustle and bustle of the city of Bangalore. Being one of the IT parks of India, you will be mesmerized by the beauty of the city. The moderate climatic condition will be soothing and comfortable. Bangalore is famous for its historical significance and brilliant architecture. When you are there, you will also have the tour of these places included. You will have a planned trip of six days. In these six days, you will have days to cherish. By the end of the trip, you will have a sense of satisfaction that something so surreal was possible at an affordable budget. Karnataka Backpacking tours can lade you with happiness and bountifulness. So, what are you waiting for? It is time you book your trip.
Travelling is an amazing experience, revealing us to different societies, people, foods and beverages. European countries are such a region that is a combination of numerous societies, which will certainly tell you a certain part of yourself that you may not ever have found before. European countries provide its tourist's countless destinations which make it that more difficult to determine on which are the best travel spots. Most of the travellers wish to travel to Europe for an excellent experience.
Europe does have some very eye-catching places that are famous as some of the top attractions in the globe. At these places, visitors will appreciate the various amenities, facilities and natural sites and sceneries found here.
[ A Perfect Way To Enjoy The Beauty Of Nature At Its Best : Cycling In Meghalaya In Monsoon]
Pompeii, Naples
Naples is a wonderful bustling city in Italy, yet not far from Naples sets the ruined Roman city of Pompeii that saw catastrophe when a volcanic exploded and protected the city. Today a lot of the city has been uncovered and creates an amazing vision as you walk through Roman streets and see the ruined city in all its wonder.
Plovdiv, Bulgaria
One of the earliest places in Europe, even older than Rome and Constantinople, Plovdiv is an amazing city to see. At every convert, while in the city you will come face to face with Roman relics of the past, there is even a Roman cinema sitting thousands and a hidden Roman Amphitheatre. Plovdiv is also well known for its great restaurants, cafes and purchasing that will keep you very active. Get indulged in the beauty with extreme excitement that will last for long.
Bremen, Germany
Germany is known for beer and also for this city. This great city is rich in the past and an excellent place for shopping too. If you love a mix of history, architecture and great shopping and eat experiences then Bremen is certainly the place to see. You can see the large St. Peters church then walk down the ancient streets of the Schnoor or sample the delights of the market.
Venice, Italy
Known as the city of love, Venice is a place in Italy that cannot be missed by romantic couples, especially for honeymoons. The area of love and loving endeavours, Venice has been bringing passion to people's lives for 100's of years. There is something special about the fact that this city has no streets and depends on the gondolas of the river for transport. Venice is also the place to find some wonderful Italian restaurants and bars.
Paris, France
Also known as the "city of lights", Paris is one of the beautiful places to visit in Europe. Paris is one of the globe's most recommended vacation places. The popular features of sites to visit in Paris are The Louvre, Notre Dame and the Versailles structure. Paris has become the financial and business hub of Europe. The richness of architecture and beauty of this city creates it one of the most loving places for lovers. For those interested in the richness of history should check out architectures in Paris designed by some of the most well-known designers of the world.
Brussels, Belgium
Brussels, in Belgium, is another awesome location. The people are friendly and very pleasant. Belgium's capital is a very eye-catching city. It is the centre for culture and there are numerous festivals and enjoyable symphonies. The population is sophisticated and there is a lot of dishes, both European and international. There's a lot of shopping opportunities and this city does not sleep. There are many to do here and a lot to see that will keep visitors active.
Vienna, Austria
Vienna is the centre of culture and is a popular location for visitors due to its ancient and social configurations. It is Europe's middle for art and culture and traditionally well known as the home of Mozart, the musical genius. There are many of interesting sites to see, places to visit and generally a very peaceful and eye-catching city. Vienna is an eye-catching location and many visitors from around the world visit this wonderful city every year.
Lithuania, Vilnius
Lithuania is a bustling and unique nation, which has gone through fast modernization since becoming separate from the Soviet Union in 1990. You'll find a bustling nightlife, both in Vilnius and on the coast, ample grounds for outdoor pursuits in the as yet untainted nature and a number of good seashores, as well as a marked comparison between city life and non-urban hardship.
Netherlands, Amsterdam
Although almost half of it was once under water, the Netherlands is one of the most urbanised – and mostly booming – countries in the world, with a large range of places to see loaded into a relatively small area. A country – no more than the size of the US state of Maryland – it's a mostly man-made affair, around half of which can be found at or below sea level.
Scotland
As befits the home of tartan and whisky, simple explanations don't really suit Scotland. Scotland has a habit of delivering on its traditional images: in some parts, ruined castles really do perch on just about every hilltop, in summer the Glens certainly convert purple with heather and if you end up in a city on the gala day you just might push into a formation of bagpipers walking across the street.
Since there are so many top places in Europe it is best to contact a travel planner for the ultimate travel experience. Things planned in advance can cost you lesser than when booked at the eleventh hour. Plan a trip with your family or friends and create magical memories that will last for ages.
Try these best travel destinations that can bring a big curve on everyone's face. Travel is a therapy and this therapy heals most of the health and mental conditions. Nothing can be better than a holiday destination like Europe.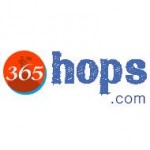 Comments
Comments