It is a proud moment for India because Shivangi Pathak from Haryana scales Mount Everest. She is the youngest Indian women to set the record. We all know about the altitude of Mount Everest which is five and half million tall and makes it the tallest mountain in the world. Trying to even be there is an aspiration that not everyone can fulfil. However, Shivangi Pathak is on the verge of making India proud. She will soon start her journey to the summit.
She says that she is inspired by Arunima Sinha who is also the first India Amputee to climb the tallest mountain. Just the way she had set an example for the country, Shivangi wants to conquer the mountain and set a similar example.
She is going to turn 17 in the next three months and she expresses her feeling quoting, "I am here to fulfill my childhood dream. I have my only mission to conquer every mountain on this beautiful planet." Her parents support her in fulfilling her dream and have their back always beside her. She will not be alone in the expedition as it is an adventurous climb. She will be accompanied by highly trained altitude guides who will be there for her assistance and help.
It was in the year 1953 that two great men, Edmund Hillary and Sherpa Tenzing Norgay explored the summit of Mount Everest. They were the first ones to do so. Shivangi Pathak is following the same path to be popular and be a source of inspiration to many.
She is head strong about conquering every mountain she can at a young age. She is adventurous and wants to inspire others in following their dreams apart from being good at academics. She received the permission from the Department of Tourism to explore the Mount Everest and soon started her expedition.
We wish her all the luck! She is going to be a star soon and we are waiting to hear about it in the next couple of days. India is going to shine once again on the summit of the Mount Everest.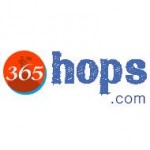 Comments
Comments