If there is a place that you can go frequently to and never get bored of, it has to be Himachal Pradesh. It is heaven in India and the valleys it is surrounded by are mesmerizing. One of the sights that will stop your heart from beating is SpitiValley. It is a valley that is isolated and serene. People and tourist, therefore, are more inclined towards this valley. Spiti valley trekking is a must try when you are in Himachal Pradesh. You should know the reasons why.
Reasons To Opt For Spiti Valley Trek
Location : Situated between Tibet and India, the valley has beautiful scenic beauty that can't be missed. The population is so thin that people love to spend lone time, away from the crowd and the busy life of city. It is located in the north eastern part of Himachal Pradesh, at an altitude of 12, 500 feet. The scene from there is spine chilling.
Low Cost Tour : You might have similar place to visit in mind, and the budget refrains you from getting the trip accomplished. Spiti Valley is a trip to make that will create memories for you for a lifetime. The cost per person is quite reasonable and this makes it one of the most sought after places for trekking in India.
Weekend Getaway : As the state is in the northern part of India and quite close to the people of Delhi, Haryana, Rajasthan etc. most of the corporate employees prefer taking a plunge into this wild valley for rejuvenation. There can't be a better place than this for an exciting vacation with friends and families.
The Itinerary
The itinerary can be customized as per your wish; however most of the people prefer going camping for more than a week or maybe 10 days. This itinerary will make you enjoy the places around the valley too and this can be a rewarding one.
First of all you reach Manali from where you reach Kaza. The duration that will be needed to reach will be approximately 8 to 9 hours. From Kaza, you will make your way to Kibber in 5 hours. From there, you trip to Langza will start and it will last for at least 5 hours. Hikkim will be your next destination and then Dhimul. Lalung from Dhimul will be 5 hours again. From there, you will go to Dhankarlake.  Tabo will be your next destination and then you reach Kaza from Tabo. That will be the end of the journey. You will return to Manali from Kaza.
So, next time you are in Manali, don't forget to try out this adventurous trekking location that has been tried and tested by many tourists in the past. It is one of the best places for trekking in India and there can't be anything better than this. Spiti bike expeditions to the heart of himalayas.
Any Preparation Tips?
When you plan for your trekking trip to Spiti Valley, ensure that you have done all the preparation well. It should be planned well because you should always plan to never fail.
Carry warm jackets and pullovers because the weather is unpredictable
Carry medicines along as you never know when you may need it
Carry an umbrella and a torch for your safety
It is worth planning ahead of time than hustling at the last moment. After all, you want your trip to be stress free and not hassled. Come back with a fresh mind and soul and start your work at a different pace like you had never tried before.
A vacation to the valleys cleanses your mind! Read the article Kinnauri Landscapes, Lahauli Food And Spitious Culture.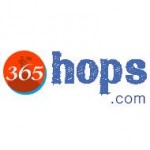 Comments
Comments