Swami Vivekananda once said, "All the power is within you. You can do anything & everything. Believe in that." How many times have we watched a travel show on TV, really wanted to travel around the world, and never did it? Robert Jan van der Kaaij, like us, grew up watching travel shows. One day he was watching a show about a man, travelling and documenting his journey. On that day, he decided to follow the same path as the man on TV.
After a few years in 2013 Robert Jan van der Kaaij got his driver's license and bought his first motorcycle. Two years later, he packed up his stuff and he went on a solo trip from his homeland Netherlands to the country of mountains, India. He completed 10,000 kilometres in just around 3 months. Over the course of 81 days, he visited 14 countries, including Germany, Turkey and Pakistan.
Robert Jan van der Kaaij started planning this solo trip right after completing his graduation in September 2014. He spent a lot of his time researching on the stories of motorcyclists, securing necessary paperwork, working on savings and funding his journey through a freelance graphics job. He and Perry, his beloved blue motorcycle, left Netherlands in August of 2015 with few knick and knacks and a hunger for adventure.
Robert Jan van der Kaaij didn't have the best gear for the journey. What he did have, was willpower and the hunger of overcoming any obstacles in his way. Perry, his bike was not at all suitable for the journey, his off-road experience was zero and on top of all this, his gear was cheap and heavy. Despite all this, he challenged himself to go into the unknown and conquer.
Riding through the east coast, he came across diversity of people and landscape. He met fellow travellers, some days slept outside, all while sharing his experience on his blog. During this journey, he faced a lot of challenges like not finding gas stations and not having enough money. At the end of this trip, his motorcycle broke down, and a local helped him out.
Another problem he faced was in India's Pauri Garhwal district, where he was crossing a stream, and his bike got stuck. Robert Jan van der Kaaij got worried as he hadn't spotted another human for miles before getting there, and miraculously, he spotted two shepherds who helped him pull his 660 pounds bike out of the water. After they got his bike out, they shook his hands and left, not expecting anything in return.
Even though this journey was tough, Robert Jan van der Kaaij says, "It was highly dangerous but for some reason, it all felt alright." In November ending, he reached Mumbai, India. He then shipped his bike back to his homeland and got on a flight to Netherlands. Robert Jan van der Kaaijf posted a picture on Instagram, captioning it, "Took 81 days to get there, back within 18 hours."
Author - Advait Gharat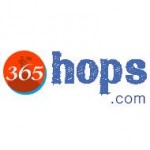 Comments
Comments