A month back, Supreme Court favored widening of a four-lane highway.  The 37km stretch of NH-7 between Nagpur and Jabalpur passes through the Pench tiger reserve. The issue reached the doors of the Supreme Court after a tug of war between the Nagpur bench of the Bombay High Court and the National Green Tribunal (NGT).
Pics From : http://goo.gl/g5TCSm
The bench of Chief Justice TS Thakur and justices AK Sikri and R Banumathi said, "Tigers are important. But what happens to the movement of traffic? It is not the first time that a national highway is passing through a reserved forest. Why don't you go and work with those people working at the ground level to protect tigers from poachers? The real danger to tiger is not from road traffic, but poachers," the bench added, as per the daily.
Interestingly, a tiger from Tadoba-Andhari Tiger Reserve (TATR) in Chandrapur traversed over 140km to reach Navegaon-Nagzira Tiger Reserve (NNTR) in Bhandara and Gondia districts. The tiger was recorded in New Nagzira on January 17, 2016. The tiger crossed all kind of potential threats like roads, railways and power lines.
CCF & field director of TATR GP Garad too confirmed this news. Probably, this is the second longest migration of a tiger in the last seven years from one protected area to another in Central India region. Since the tiger was not radio-collared, its exact route could not be known but based on feasibility of corridor it may have gone to Nagzira through Brahmapuri and Paoni forests.
"The tiger dispersal simply explains why corridors are vital and highlights need for protection. Such information is important for management and conservation, and strengthen the argument for protecting remaining potential tiger habitats," Bhagwan told TOI.
Source:  timesofindia.indiatimes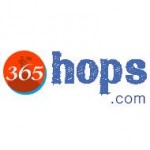 Comments
Comments