Khardung La in the Himalayas in Leh has always been known as the highest motorable road pass. A motorable pass can generally be defined as a pass in which an expertly able driver can drive a motor vehicle that is suitably adapted to the conditions. Contrary to the general public opinion, it has been confirmed through findings that the 5359 meters pass is NOT the highest motorable pass in India. The Mana Pass (or Mana La, Dungri La, Chirbitya, Chirbitya La) at a height of 5608 m or 18,399 feet is the new highest motorable road pass in India and runs in the Himalayas between India and Tibet.
Image Credits : http://tinyurl.com/p3kuwpq
Mana pass lies tucked away in the rugged stretches of the great Indian Himalayas in Uttarakhand in India. Its location in the Indian-Tibet border with backdrops of Nanda Devi as it situated in the Nanda Devi biosphere reserve and a ride so full of breathtaking landscapes and sceneries, Mana pass is also one of the most beautiful mountain pass in the Himalayan range. This pass which also houses the Deotal Lake, serves as the origin for the River Saraswati. The name Mana pass is derived from the ancient name of the town Mana, Manibhadra Ashram. Mana pass is not easily accessible to civilians and requires special permission for a ride through the pass. The pass is historically important in that it served as a trade route between India and Tibet in ancient times.
Image Credits : http://tinyurl.com/opezqpt
The local indicator, sayings on t-shirts and countless websites misinform Khardung La as the highest motorable road pass though its height is only 17, 582 feet which is smaller than that of the Mana Pass. Khardung La is a historically important place as this too served as a way to reach China during ancient times.
Several tour operators offer ride plans through these passes, breathtaking highways filled with panoramic views of the Himalayas and villages providing with an overall heaven on earth feeling. Imagine travelling through it on wheels? Exciting, no?
Image Credits : http://tinyurl.com/pcuw3p2
Our tour begins with you reaching Chandigarh along with your motorbike before 6 P.M the day before your journey after which your trip would be considered cancelled. If you're travelling from a far away state, you need to make time for the release of your bike from the railway cargo. Once you've reached with your bike, There will be a customary inspection of the bike in addition to advice on the maintenance of the bike during your trip in addition to helping you things you need to carry for your trip, your biking accessories, spare parts etc. In case you do not want to bring your bike, You can get help by renting one. You could rent a bike from range within  Rs. 1000 rent per day and a caution deposit of Rs. 10000 – 20000. The best of the year to undertake this journey would be from the months of July through October and takes you up to Marsimik La in Ladakh covers a total distance of 300 Km and over a period of 14 days. Drivers are also advised to carry with them the necessary documents including:
*  Driver's license
*  Vehicle insurance papers
*  Vehicle registration papers
*  RC book
*  Pollution check papers (fitness certificate)
Multiple copies of these documents have to be accessible while originals would have to be produced upon request. Photocopies of documents must be attested and the driver must carry his original driver license.
Image Credits : http://tinyurl.com/pkcplag
The first day of the trip begins with a breakfast and a small briefing about the trip from the tour senior rider. The journey on the first day will be from Chandigarh to Manali covering a distance of 547 Kilometers and takes approximately eleven hours to cover. After an overnight stay in Manali, the second day covers a 140 Km drive through steep curves to Jispa which can be reached in seven hours. The third day has a journey from Jispa to Pang from where you travel to Leh the next day.
Image Credits : http://tinyurl.com/nekfuxr
After five days of grueling biking, this day is for rest and you can spend a day indoors or take a leisurely tour of the historical town of Leh from where a five hour journey would take you to Hunder, Nebra valley on the seventh day. After returning back to Leh on the next day, the ninth day will have you travelling to Pangong Tso situated 150 Km from Leh Ladakh Bike Trip. On day ten, you travel to Marsimik La from Pangong Tso. The low oxygen and freezing temperature could make you fall sick so it is adviced to spend as little time as possible at the peak.
After morning tea, on the eleventh day, return journey will take you through Kargil, Srinagar and to Jammu from where train tickets will be arranged for your return to Delhi.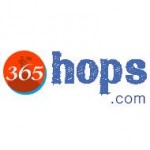 Comments
Comments