In the middle of your morning walk, daily commute occasional coffee break and gym session you probably dreamed about getting on an airplane and going somewhere, Aching for adventure and the promise of a life well lived. The thought of watching the sun set from the top of a camel, experiencing snowfall inside a cable car, playing a game of volleyball on the beach or simply exploring a new city in the rain has fascinated us all. We've all been there, longing to see the world beyond our reach, perhaps even ready to set off for the remote and distant corners of the globe or at least our country.
Here is a list of some exciting reads that are introspective, imaginative, wild, reflective, and humorous. From journeys, adventures and road trips; one has rightly said books are one's best companions.
Seven Years in Tibet – By Heinrich Harrer
Pics From : http://ow.ly/104uzV
In this vivid memoir that has sold millions of copies worldwide, Heinrich Harrer recounts his adventures as one of the first Europeans ever to enter Tibet. Harrer was traveling in India when the Second World War erupted. He was subsequently seized and imprisoned by British authorities. After several attempts, he escaped and crossed the rugged, frozen Himalayas, surviving by duping government officials and depending on the generosity of villagers for food and shelter. Harrer finally reached his ultimate destination-the Forbidden City of Lhasa-without money, or permission to be in Tibet. But Tibetan hospitality and his own curious appearance worked in Harrer's favor, allowing him unprecedented acceptance among the upper classes. His intelligence and European ways also intrigued the young Dalai Lama, and Harrer soon became His Holiness tutor and trusted confidant. This timeless story illuminates Eastern culture, as well as the childhood of His Holiness and the current plight of Tibetans.
Endurance : Shackleton's Incredible Voyage – By Alfred Lansing
Pics From : http://ow.ly/104uNr
The astonishing saga of polar explorer Ernest Shackleton's survival for over a year on the ice-bound Antarctic seas, as Time magazine put it, "defined heroism." Alfred Lansing's scrupulously researched and brilliantly narrated book — with over 200,000 copies sold — has long been acknowledged as the definitive account of the Endurance's fateful trip. To write their authoritative story, Lansing consulted with ten of the surviving members and gained access to diaries and personal accounts by eight others. The resulting book has all the immediacy of a first-hand account, expanded with maps and illustrations.
Born to Run : A Hidden Tribe, Superathletes, and the Greatest Race the World Has Never Seen – By Christopher McDougall
Pics From : http://ow.ly/104uXK
Isolated by the most savage terrain in North America, the reclusive Tarahumara Indians of Mexico's deadly Copper Canyons are custodians of a lost art. For centuries they have practiced techniques that allow them to run hundreds of miles without rest and chase down anything from a deer to an Olympic marathoner while enjoying every mile of it. Their superhuman talent is matched by uncanny health and serenity, leaving the Tarahumara immune to the diseases and strife that plague modern existence. With the help of Caballo Blanco, a mysterious loner who lives among the tribe, the author was able not only to uncover the secrets of the Tarahumara but also to find his own inner ultra-athlete, as he trained for the challenge of a lifetime: a fifty-mile race through the heart of Tarahumara country pitting the tribe against an odd band of Americans, including a star ultra marathoner, a beautiful young surfer, and a barefoot wonder.
Three Cups of Tea : One Man's Mission to Promote Peace … One School at a Time – By Greg Mortenson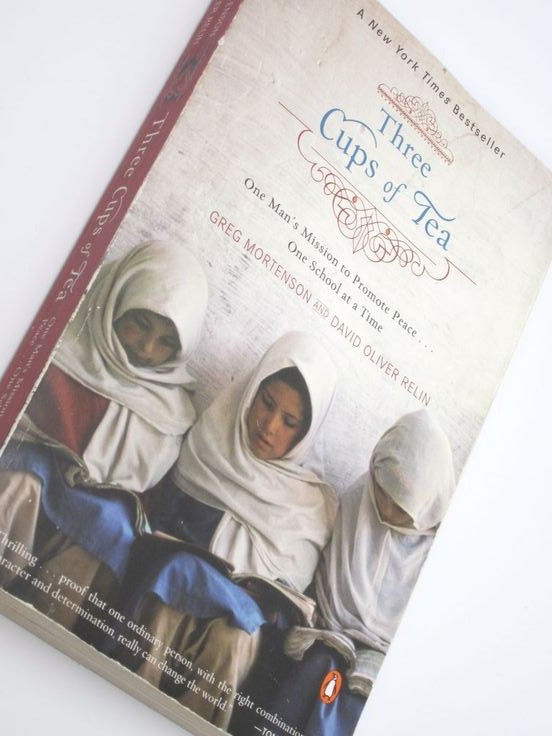 Pics From :: http://ow.ly/104vlG
Anyone who despairs of the individual's power to change lives has to read the story of Greg Mortenson, a homeless mountaineer who, following a 1993 climb of Pakistan's treacherous K2, was inspired by a chance encounter with impoverished mountain villagers and promised to build them a school. Over the next decade he built fifty-five schools—especially for girls—that offer a balanced education in one of the most isolated and dangerous regions on earth. As it chronicles Mortenson's quest, which has brought him into conflict with both enraged Islamists and uncomprehending Americans, Three Cups of Tea combines adventure with a celebration of the humanitarian spirit.
In the Heart of the Sea : The Tragedy of the Whaleship Essex – By Nathaniel Philbrick
Pics From : http://ow.ly/104voT
In the Heart of the Sea tells perhaps the greatest sea story ever. Philbrick interweaves his account of this extraordinary ordeal of ordinary men with a wealth of whale lore and with a brilliantly detailed portrait of the lost, unique community of Nantucket whalers. Impeccably researched and beautifully told, the book delivers the ultimate portrait of man against nature, drawing on a remarkable range of archival and modern sources, including a long-lost account by the ship's cabin boy. At once a literary companion and a page-turner that speaks to the same issues of class, race, and man's relationship to nature that permeate the works of Melville, In the Heart of the Sea will endure as a vital work of American history.
The River of Doubt : Theodore Roosevelt's Darkest Journey – By Candice Millard
Pics From : http://ow.ly/104vuZ
The River of Doubt—it is a black, uncharted tributary of the Amazon that snakes through one of the most treacherous jungles in the world. Indians armed with poison-tipped arrows haunt its shadows; piranhas glide through its waters; boulder-strewn rapids turn the river into a roiling cauldron. Along the way, Roosevelt and his men faced an unbelievable series of hardships, losing their canoes and supplies to punishing whitewater rapids, and enduring starvation, Indian attack, disease, drowning, and a murder within their own ranks. Three men died, and Roosevelt was brought to the brink of suicide. The River of Doubt brings alive these extraordinary events in a powerful nonfiction narrative thriller that happens to feature one of the most famous Americans who ever lived. From the soaring beauty of the Amazon rain forest to the darkest night of Theodore Roosevelt's life, here is Candice Millard's dazzling debut.
Ghost Train to the Eastern Star – By Paul Theroux
Pics From : http://ow.ly/104vCk
In Ghost Train to the Eastern Star, Theroux recreates an epic journey he took thirty years ago, a giant loop by train (mostly) through Eastern Europe, Turkey, the Caucasus, Central Asia, the Indian Subcontinent, China, Japan, and Siberia. In short, he traverses all of Asia top to bottom, and end to end. In the three decades since he first travelled this route, Asia has undergone phenomenal change. The Soviet Union has collapsed, China has risen, India booms, Burma slowly smothers, and Vietnam prospers despite the havoc unleashed upon it the last time Theroux passed through. He witnesses all this and more in a 25,000 mile journey, travelling as the locals do, by train, car, bus, and foot.
Desert Solitaire – By Edward Abbey
Pics From : http://ow.ly/104wiW
When Desert Solitaire was first published in 1968, it became the focus of a nationwide cult. Rude and sensitive, thought-provoking and mystical, angry and loving both Abbey and this book are all of these and more. Here, the legendary author of The Monkey Wrench Gang, Abbey's Road and many other critically acclaimed books vividly captures the essence of his life during three seasons as a park ranger in southeastern Utah. This is a rare view of a quest to experience nature in its purest form — the silence, the struggle, the overwhelming beauty. But this is also the gripping, anguished cry of a man of character who challenges the growing exploitation of the wilderness by oil and mining interests, as well as by the tourist industry.
A Short Walk in the Hindu Kush – By Eric Newby, Evelyn Waugh
Pics From : http://ow.ly/104wXG
No mountaineer, Newby set out with a friend to explore the formidable peaks of the Nuristan Mountains in northeast Afghanistan. His witty, unorthodox report is packed with incidents both ghastly and ecstatic as he takes us where few Western feet have trod. Newby belongs to that enduring set of English travelers who investigate the world for their own amusement and then, to our great profit and pleasure, share their experience with us. This beguiling tale is a classic of travel adventure. One of the most unusual books of exploration and travel in years and one of the best written.
In a Sunburned Country – By Bill Bryson
Pics From  : http://ow.ly/104w1b
Every time Bill Bryson walks out the door, memorable travel literature threatens to break out. His previous excursion along the Appalachian Trail resulted in the sublime national bestseller A Walk in the Woods. In A Sunburned Country is his report on what he found in an entirely different place: Australia, the country that doubles as a continent and a place with the friendliest inhabitants, the hottest, driest weather, and the most peculiar and lethal wildlife to be found on the planet. The result is a deliciously funny, fact-filled, and adventurous performance by a writer who combines humor, wonder, and unflagging curiosity.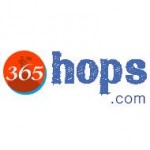 Comments
Comments