"Skiing is a dance, and the Mountain always leads."
Winter is coming and so is the snowfall in the north and where there is snowfall, there is a possibility to ski. Planning to struck off this one in your to do list this time? We are always happy to help. But, skiing is not a onetime sport. A unique combination of technical skills and thrills of speed in adventurous, stunning surroundings, Skiing needs to be learnt before you try it firsthand.
So is it too late? No it's never too late. With a little guidance and determination, you can do wonders in very less time. We have listed down a few tips and exercises for you before you get to enjoy mogul fields, steep, black pistes and off piste skiing in deep snow.
Tip 1 – Good Skis Are The Key
So now, you are a beginner and good skis can help you become an expert in no time. In the start, you should choose wider, flexible and shorter skis. An important advice in this is that do not buy your own skis in the beginning, hire them at a local hire shop. The benefit would be, you will get all the expert advice at a very low cost
2 important things to be kept in mind while hiring skis are:
Check the underside of the skis and make sure there are no deep scratches or holes in the hard plastic ski base.
The metal edge of the ski should be 90 degrees else you will not be able to grip on steeper slopes or while turning.
Take tips from the shopkeeper as to how to carry your skis safely.
Tip 2 – Good Ski Boots Are More Than Essential
You need to spend some time on this one. Ski boots are a personal thing so, no matter how many different models you try, choose only when you are sure that you are absolutely comfortable in them. Ski boots are not very famous for their comfort levels, so don't be tempted to go up a size if these feel too tight. Once you find the best option, do these two exercises:
Bend your knees and lift each heel off the ground.
Move each foot putting first you heel than your toes to the ground. See if your foot moves to the back or front of the boot.
If either of one is happening, that means your boots are not fitting properly and you need to go for another piece. Always remember, it's your boots that control your ski and even a 0.5 cm movement in your boots can make you lose control over your ski. Afterall, it's all about control while learning ski.
Tip 3 – When You Are Putting Your Skis For The First Time
Now you have all the equipments. Next is to find a flat area, preferably far from the high ski traffic area. Yes, it's time to put your skis on for the first time. Place your skis parallel to each other across the slope. Each Ski has two ski stoppers at the side of the binding which dig into the snow and then fold up once you put your skis on.
Slip the toe of your boot into the front of the binding first and then give a downward kick to push heel into the back of the binding. Remember, if you don't hear a clean click sound, you need to try again as your ski can come off easily causing you to fall. In this whole process, use your poles or your friend or a just a friendly stranger to keep your balance.
Tip 4 – While Skiing Your First Step
So after all the effort, you are finally standing comfortable on your skis. Now is the time to find your ski legs and learn how to ski. While taking your first steps, lean forward rather than backwards. Slightly bent your knees and start to slide your skis while transferring your weight to the skis.
The movement would come naturally if you have ever tried ice skating or roller coasters. After this, use your poles to speed a little bit on the gentle slopes. If you feel, you are losing control, no need to panic. Simply, sit down putting your hand down and you will automatically slow down to stop.
Tip 5 – How To Stop And Turn?
I remember when I was a little girl & learned how to ride a bicycle, first thing I learnt was to stop it. It gave me confidence that I won't fall. Similarly, learning how to stop in ski is the life-saving part.
Maneuver your skis into a V position that is tips together & the backs of your skis far apart, while standing on a flat ground. Do these now while taking small steps until you reach a comfortable position. This state is called "snow plough". It is also used to learn how to turn as well. Once you begin to move forward on the snow, you take the "snow plough" position & then put more weight on one leg, you will automatically turn.
Follow these tips & there is no looking back. Be the king of mountains & conquer them.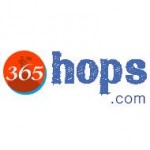 Comments
Comments