Does heading down an immaculately white landscape on a ski drop or snowboard gives you the adrenaline rush of your life? Then the following mesmerizing experiences are bound to blow away your mind. Capturing the skill of skiing from various perspectives, the videos define how the sport can be approached from a different angle, and in turn open doors for experience which are hardly but known to normal life travelers.
Torched – Night Skiing With Flares
A night skiing experience where torched flares light up your way is the most unheard of skiing thrill one can find. While it surely would make you see the white snow in gleaming reflecting lights, the polar bears and penguins might not be very happy being woken up by a crazy skier in the middle of the night.
Centriphone – An iPhone Video Experiment By Nicolas Vuignier
Experience how your very iphone can help you see skiing in a artistic light, full with slow motion drops, twists and strategized turns. Nicolas Vuigner's iphone experiment sure gives you the best of skiing in the sun experience.
GoPro Line Of The Winter : Léo Taillefer – France 3.15.15 – Snow
Leo Taillefer gives you a chance to experience the thrilling slopes of the French Alps in this pulse racing video, where he toggles down the slopes at an astonishing speed, almost as if nitro-boosters power his ski.
Most Insane Ski Line EVER
A skiing videos doing good justice to it's title, see this ace skier living the 'Days of His Youth' to the fullest, completing a mad ski from the summit of a very steep peak in the middle of snow clad land. The video shows his funneling through the peak's valley in a ski line which is absolutely gorgeous and unthinkably narrow and dangerous.
Skier Spins Off 24-Story Ski Jump…Backwards
As an avid skiing enthusiasts, ever thought about skiing down and flipping mid-air from the top of the Eiffel tower? You surely cannot do that given how little snow Paris gets, but this 24-storey ski line comes very close. A ski line which took almost 35 years of commitment to build is one of the highest ski grounds in the world, and the flip the skier completes at the end was absolutely breath-taking.
The videos above do motivate the novice skiers to ace their skills and reach this level, but take it with a pinch of salt, being careful while you attempt these ski stunts – which are reserved for the experts.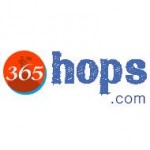 Comments
Comments