In a majority of cases, the parents learn about the sex of their child directly through their gynaecologists. But this adventure loving couple of Nellie and Bryce Jurgy chose a unique way to gain this information. Once Nellie learnt about her pregnancy, she and Bryce came up with an unusual and fun idea to know about the sex of their baby. Given that the couple spends time travelling across the country in their motorhome and then document their experiences every week on YouTube, it is really not surprising that they opted for a completely out-of-the-way method for gender reveal.
The couple organized a get together for their family and friends, where they asked everyone's opinion about the sex of the child. They then took off in a hot air balloon and once they reached a specific height, the guests on ground unravelled an awaiting bouquet of balloon waiting to be released. No prizes for guessing that the colour of the balloons was decided as per the sex of the child. So when Nellie and Bryce saw a bunch of pink balloons floating up to them at their elevated position in the hot air balloon, they knew that they were having a baby girl.
The method of sex reveal turned out to be more exciting and fun filled than they had ever thought. While both the parents has said that they would be happy to have healthy baby boy or a baby girl, the news of it being the latter truly thrilled them. Another interesting aspect of the gender reveal celebration was that a majority of guests had guessed that it Nellie would give birth to a baby girl.
thestir.cafemom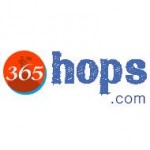 Comments
Comments