It's not as easy as picking a place and reserving an airline ticket and hotel. Itineraries allow you to keep track of your time while travelling. A travel plan should include travel time to a variety of destinations, as well as time to account for unanticipated events such as weather and traffic. This may alter your plans, but you may be more flexible if you have a trip schedule in hand. As a result, no time is lost. Let us take a look at some itineraries made by 365Hops for hot adventure spots.
Bir Billing paragliding itinerary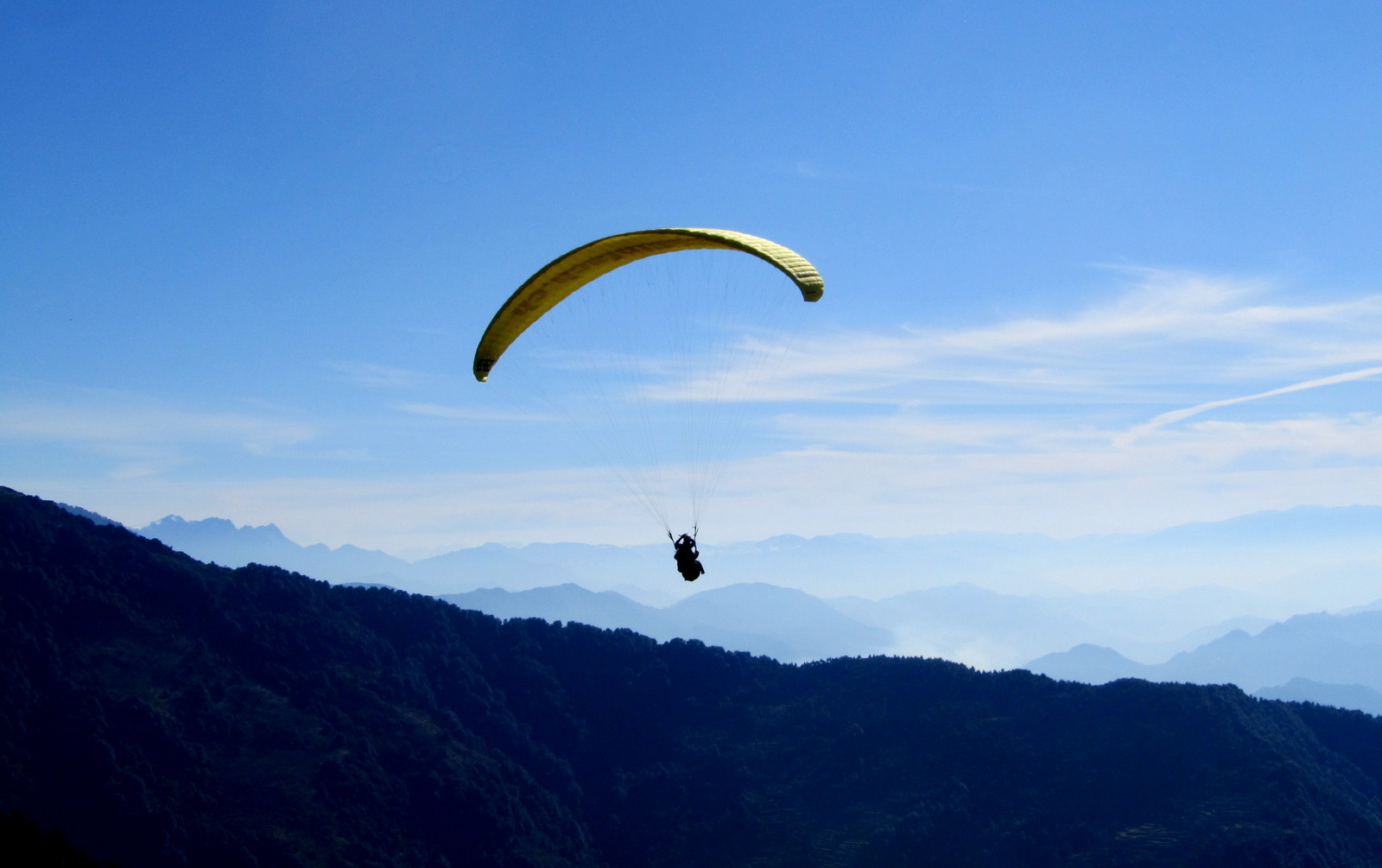 Soaring in the pure skies of bir billing paragliding, India's paragliding hub, experience the thrill of wind. It draws explorers of all ages and cultures, offering views of the Dhauladhar hills, lush green landscapes, magnificent water streams, and nature's wealth. Book this excursion this Camping Bir Billing season and get a bird's eye view of this gorgeous hamlet where the first-ever paragliding cup was held while soaring high at an exciting height of 8200 feet.
For this sport, the take-off site is paragliding bir billing, a famous hotspot about 8200 feet above sea level that is renowned as paraglider nirvana and Camping,.
Arrive at the designated time at the Billing (chang to Bir) landing point, where you will be picked up and taken to the activity venue.
Get an overview of the activity and learn about some paragliding tactics that will make your time in the air even more enjoyable.
Prepare to take flight by stocking up on high-quality safety gear at reasonable cost.
A competent teacher will accompany you during the activity to ensure a safe and enjoyable experience.
All of the safety equipment is imported from France and has undergone extensive testing.
Jungle safari in Jim Corbett national park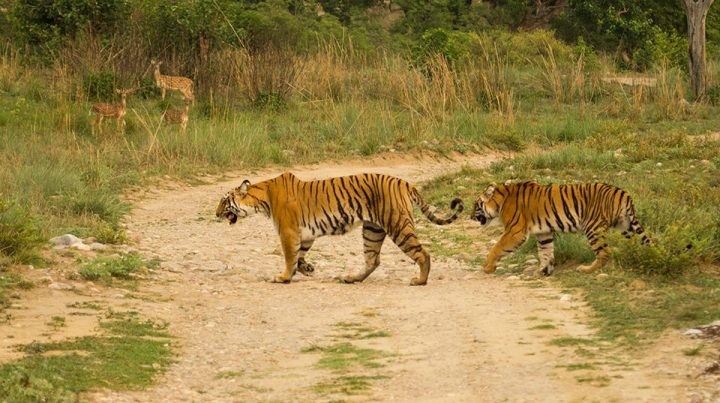 This is India's first jungle safari jim corbett, established in 1936. It is named after Jim Corbett, a famous naturalist and conservationist. The magnificent Jim Corbett National Park, located in the Himalayan foothills near the famed hill-station of Nainital, is notable for being home to the largest number of tigers of any Indian national park. The park is stretched throughout the magnificent landscapes of Pauri Garhwal, Almora, and Nainital, covering 1318.54 sq km, of which 520 sq km is the primary area and the rest is buffer. A jeep safari jim corbett into the deep forest to witness wild creatures in their natural environment is a must-do. If you're lucky, you could even see a tiger in the jim corbett safari. Enjoy the gorgeous green forest vistas, which are punctuated by streams, rivers, and a few waterfalls, while on the jim corbett safari booking. There are also night-stay lodgings accessible for booking within the elephant safari in corbett, providing a once-in-a-lifetime experience.
Cost effective river rafting in Rishikesh package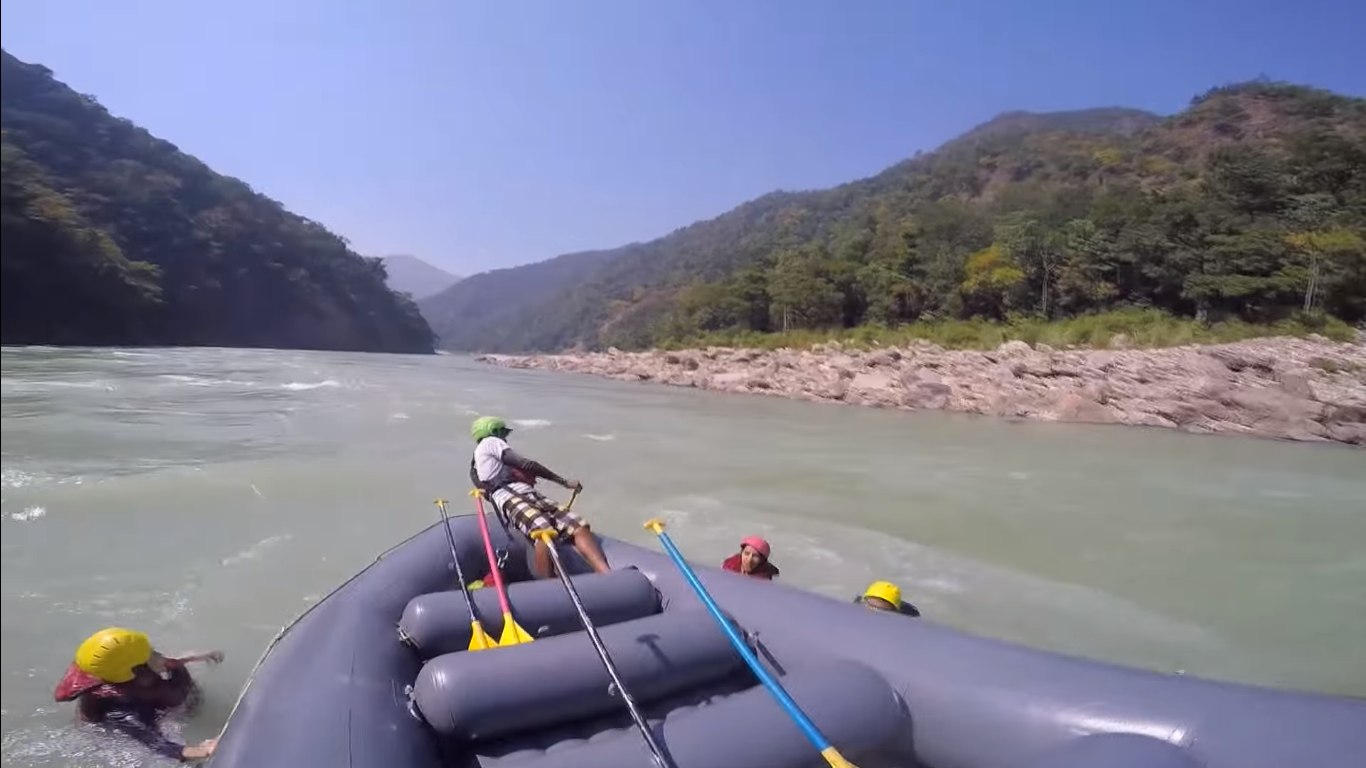 Rafting Rishikesh is known for its tranquil scenery, religious importance, and exhilarating adventure sports like as bungee jumping, river rafting, and other activities this season. This white-water river rafting trip packages in Rishikesh is not to be missed if you're looking for something new and thrilling at a reasonable cost. As you float across the pure rivers, gush through the powerful rapids while admiring the gorgeous mountain and vegetation scenery. River rafting Rishikesh takes you on a 9 or 16 kilometer adventure circuit!
From 9:00 a.m. until 4:00 p.m., river rafting is available in Rishikesh.
Meet your activity teacher when you arrive at the activity venue. He or she will help you throughout the activity.
Before launching off the raft into the water, the instructor will explain the technique and what to keep in mind.
The rapids in this Rishikesh river rafting adventure are divided into four tiers.
You will be outfitted with high-quality safety equipment to ensure your safety at all times.
In this package, you may choose between two distinct rafting options.
The 16-kilometer river rafting option includes cliff leaping and body surfing as well as other activities.
At any given moment, an 8-person raft can be used.
Kheerganga trek itinerary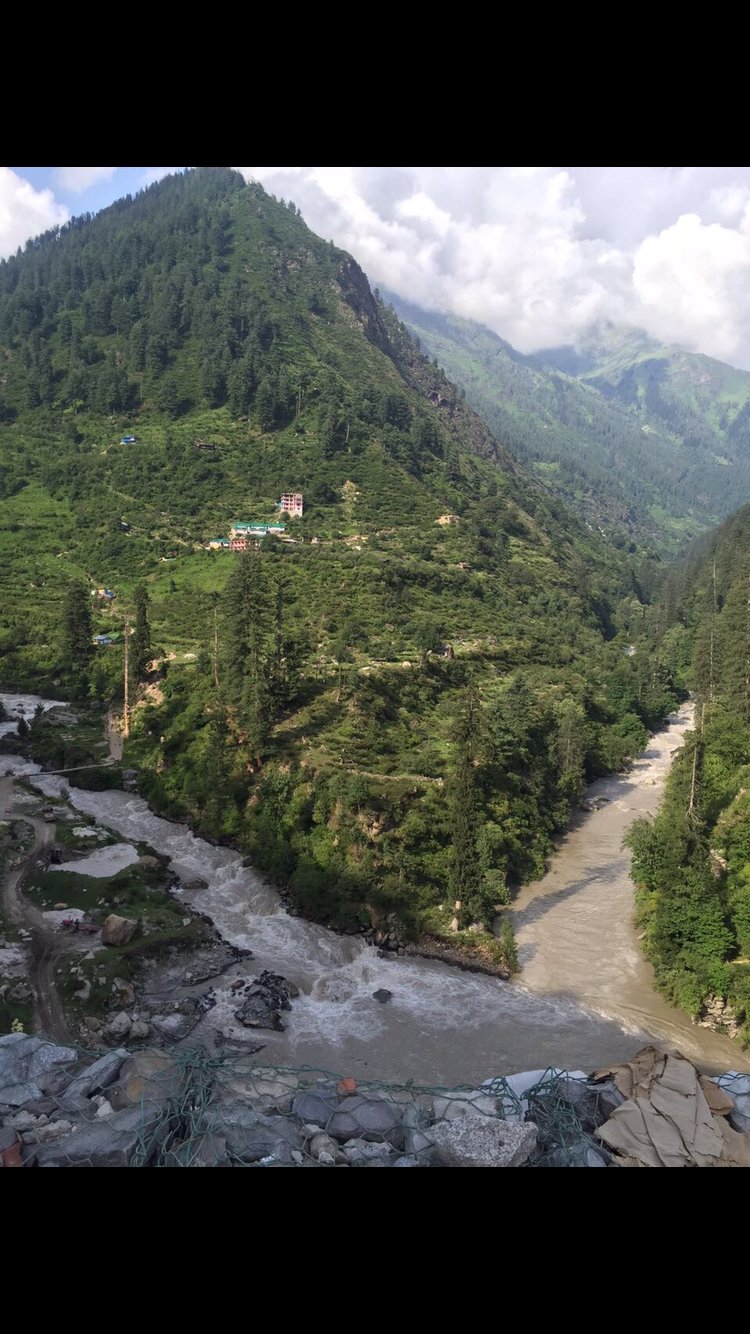 The Kheerganga trek is the most popular of all the Parvati valley hikes, and it takes you through some spectacular landscapes. It does not need a significant amount of time or prior trekking expertise, making it ideal for any novice trekker or traveller. In the itinerary you will be exposed to beautiful glimpses of nature while wandering through the wonderful scenery of Himachal Pradesh. A couple wooden bridges and several slick portions may be found on the path. Your eyes will feast on several gorgeous waterfalls during this section of the Kheerganga hike from Kasol; remember to photograph them all. Following comprises a cost-effective budget package.
Stay: Tents are available for rent on a first-come, first-serve booking.
Dinner and Breakfast (Healthy Vegetarian Meals)
Professional Trek Leader/Guide (Certified Trek Guide)
Activities: Camping & Trekking
Camping Gear: Tent + Sleeping Bag + Matts
Har ki dun trek and camping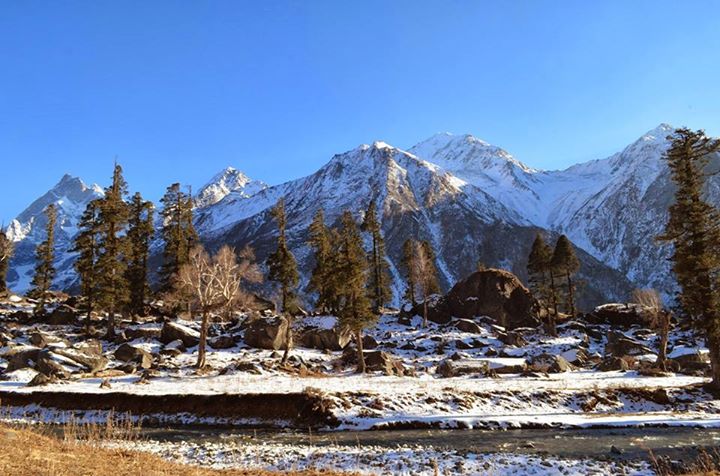 Har ki Dun Trek is one of the most popular treks among hikers and environment enthusiasts. It is nestled cosily on the hinges of the Gharwal Himalayas. Because of its cradle-shaped mountains, this exciting trip is also known as a hanging valley.
It's also known as the winter-wonderland since the pathways are completely covered in snow and the light shines through the clouds in the winter. The Har ki Dun hike is surrounded by peaceful views of deodar trees, which will captivate your spirit with the pine scent. Here is a cost-effective budget package:
Accommodations – You will stay in a guesthouse/camping facility in Sankri and in a tent for the remaining days of the walk (3 people per tent). Male and female participants have their own rooms or tents.
Food and Drink – (Breakfast, lunch, snacks, and dinner). On all days of the journey, we serve basic, healthy veg/Jain meals.
Trekking gear – All of the campgrounds include high-quality tents and sleeping bags. Temperatures as low as -10 degree Celsius may be tolerated by sleeping bags.
First-aid kit, oxygen cylinders, oximeter, and other safety equipment will be carried by the guide/trek leader and available at the campsite in case of an emergency.
Experienced trek leaders – All of our trek leaders have completed a basic/advanced mountaineering training as well as a first-aid course.
Team – Certified guides, chefs, assistants, and porters comprise the mountain workforce on Har Ki Dun hiking.
Kauri  pass winter trek booking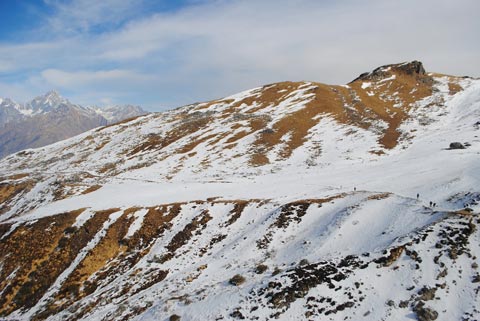 Following is what kuari  pass winter trek entails. 
A visit to a few of traditional Garhwal villages
A day of easy clambering through oak and rhododendron forests
An open meadows camping overlooking the beautiful Dronagiri Parvat
Book Camping on snow drifted forest floor on a cost-effective budget 
A strenuous snow hike on the summit day,
A 360-degree glittering Greater Himalayas peak panorama,
An initiation in the art of snow hiking with gear
The kuari pass trek starts at Joshimath, Himalayan district of Chamoli, which has become a popular destination for hikers and pilgrims in this region. The Pancha-Prayag, including Devprayag, Karnaprayag, Devprayag, and Rudraprayag, is formed by the confluence of many rivers, including the Pinder, Kaliganga, Nandakini, Birehiganga, and Dhauli Ganga. The walk then continues via little Himalayan settlements that are isolated from the rest of the world. Walking through these communities along the Curzon path is a fantastic opportunity to learn about alpine living. Autumn hues abound in the trees, which contrast sharply with the blue-brown mountains and snowcapped peaks. This hike takes you through beautiful oak and deodar-tree-studded forests. Of course, there is fauna in these forests. In the woodlands, leopard and Himalayan black bear pug markings can be seen. Rhododendron trees, with flaming red blossoms, abound in these mountains as well.
Walking through the magnificent Himalayan meadows, known locally as 'Bugyals,' is the most invigorating portion of the hike. A Himalayan meadow's beauty and solitude are an experience that no one should miss. The Gorson Bugyal, which consists of large undulating green fields, is the most impressive. This walk will also take you to Auli, which is known for its superb winter skiing slopes kuari pass.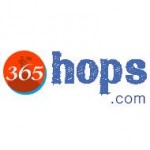 Comments
Comments