In the continued spirit of freedom, we are here one more time, but this time for my dear Silicon Valley people. So this time, Independence day is even more special as it is accompanied with a long relaxing weekend. What else do we corporate people need? Let me answer this question. You need to go out and feel the cool breeze of freedom right on your face and tell yourself, "I owe a tribute to the freedom fighters who laid down their lives so that I can have a comfortable life, and my children can have top notch opportunities around the globe"
For extra motivation, Read Signs You Need an Adventure Break.
However, we have already given you a list of "12 Amazing Treks around Bangalore". In the spirit of patriotism, we have yet another list of quick getaways from Bangalore to enjoy this long weekend and celebrate freedom in your own unique style. We are breaking down these getaways into 2 categories.
2 DAY 2 NIGHTS TREK
Kumara Parvatha
If you want lovely homestay, warm campfire, adventurous trek, and beautiful sunrise all at once, this is a place to go. Covered by evergreen forests, it is a 13.5 kms trek from the base of Kukke Subramanya. It is one of the most beautiful treks offering nature lovers with a wide variety of trees. Visibility can be an issue due to fog in this season. But reaching at the top of the peak is just so worth it.
Trek To Kumara Parvatha for full details and Book a trip
Milky Sea – Dudhsagar Waterfalls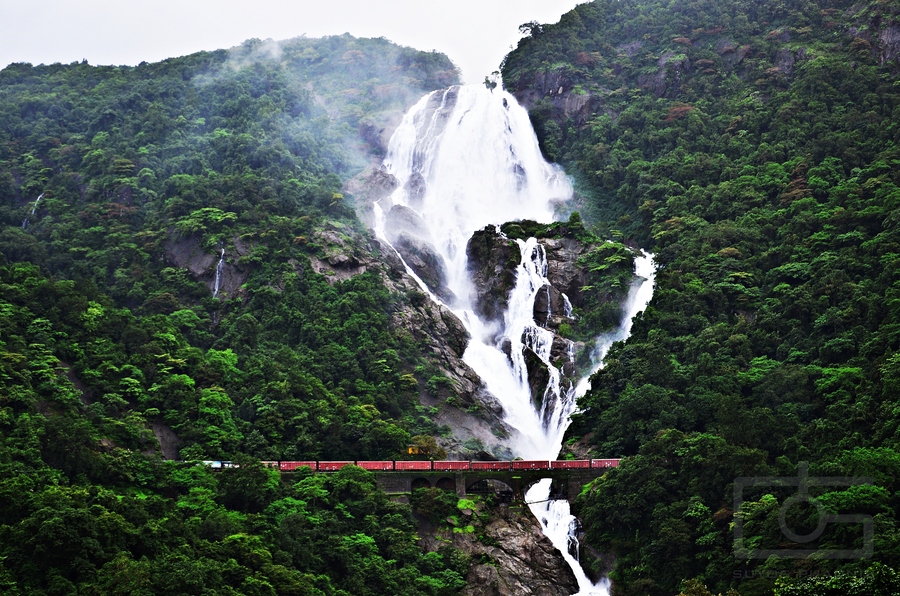 Another adventure worth taking up, Dudhsagar waterfalls are situated in the border of state of Karnataka and Goa. The trek to this place is so isolated and beautiful that you would not want to come back once started. Going through tunnels and railway tracks, it will give you full feel of a movie
Dudhsagar Waterfall Trek for full details and book a trip.
Mullayanagiri Trek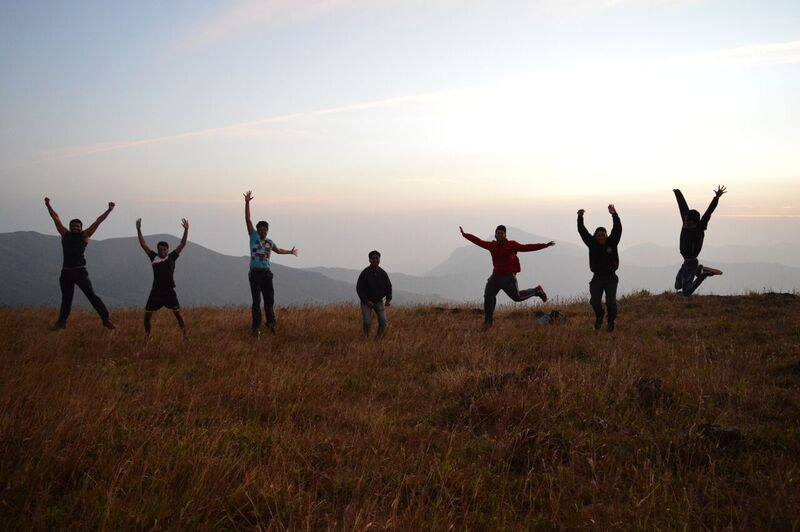 One of the most amazing trekking trail in South India, Mullayanagiri peak is situated 1,930 metres above sea level which offers a majestic view of Western Ghats. The beautiful surroundings at the top makes this trek a must for not only trekkers but for everyone.
Mullayanagiri Trek for full details and book a trip.
Nishani Motte Trek in Coorg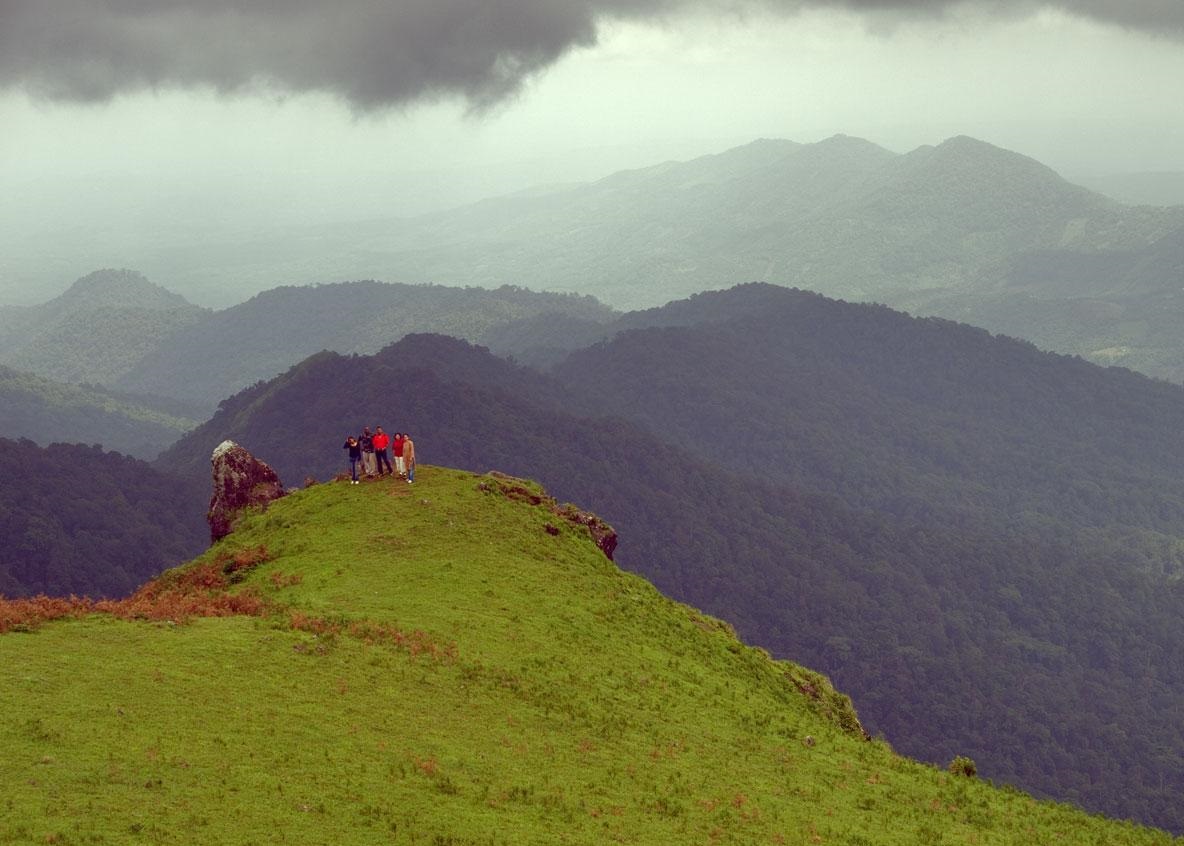 A relatively unknown peak in the range of Bhagamandala, Coorg, Nishani Motte trek is wonderful and full of struggles. The leeches are high in abundance during monsoon so do not forget to carry that salt along (Desh ka namak, Tata Namak).
Nishani Motte Trek Coorg for full details and book a trip.
Waterfall Rappelling and Tadiandamol Trek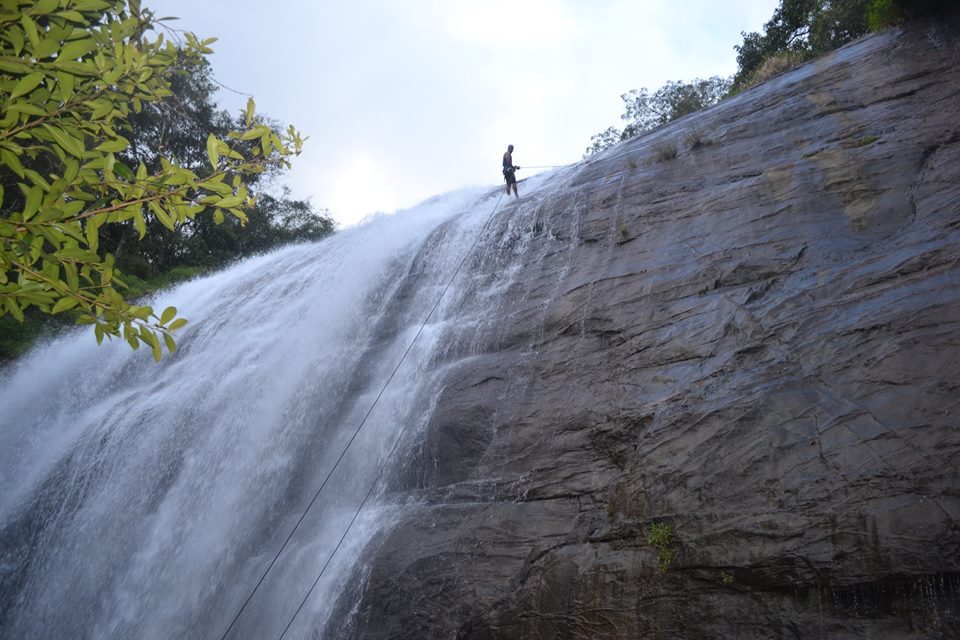 From nature lovers to adventure seekers, this trek offers something or the other to everyone. A memorable and exclusive experience would last a lifetime and hence this is the trek you cannot afford to miss. A wholesome experience with rising and falling terrains, mist covered valleys and dense wooded slopes, this place is worth going.
Tadiandamol Trek with Waterfall Rappelling for full details and book a trip.
NIGHT TREK
 "Let us step into the night and pursue that flighty temptress, adventure."
Kaurava Kunda Trek
About 75 kms from Bangalore, Kaurava Kunda is considered to be moderately difficult. As you would proceed towards the peak, thousands of lights scattered around the terrain would make the trek worth taking.
Kaurava Kunda Night Trek for full details and book a trip.
Makalidurga Trek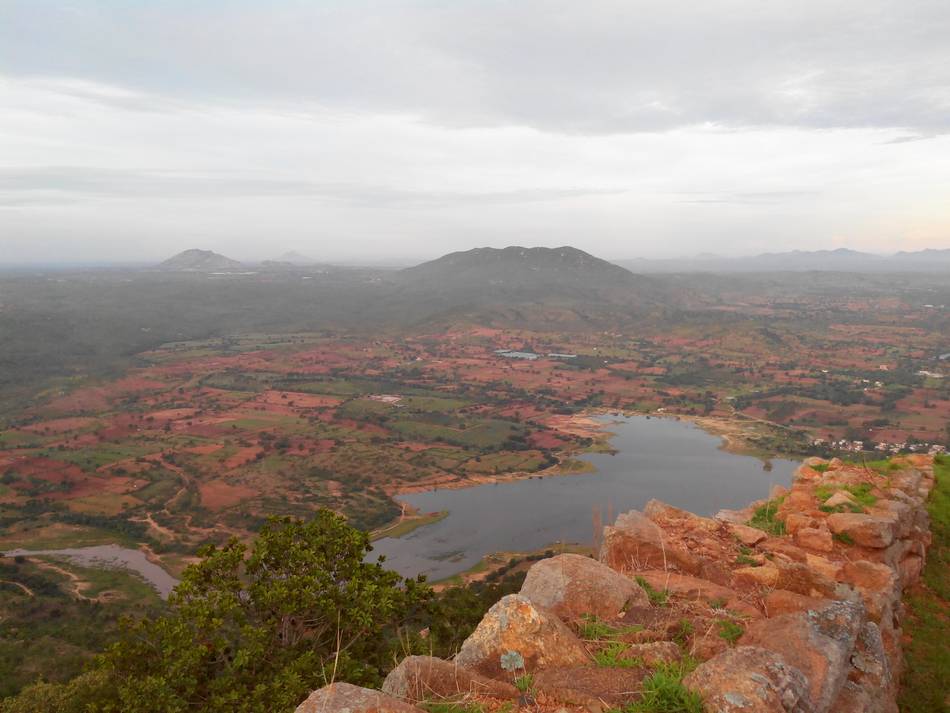 Ideal for busy people as this is just 60 km away from Bangalore. The trek is just 3 kms and has a railway trek passing through the hills which would give you the ancient feeling. The night sky and twinkling star would be so romantic that I would suggest to go with that special someone.
Makalidurga Night Trek for full details and book a trip.
Kudremukh Trek in Chikmagalur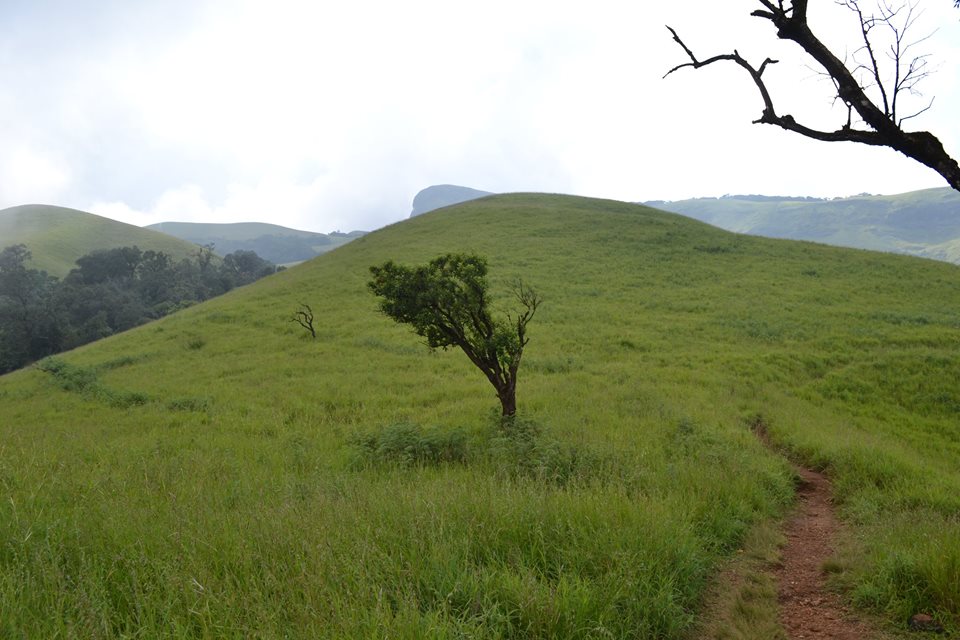 3rd highest peak in Karnataka would offer enough challenge to trekkers. So my dear first timers, you might want to try a low profile trek and save this one for future. If you are still nervous, go through the things you need to keep in mind while "Preparing for your First Trekking Expedition"
Kudremukh Trek in Chikmagalur for full details and book a trip.
Acchalu Betta Night Trek
The best thing about this trek, it is still not spoiled with heavy traffic of people. So if you are looking for something that is yet not explored completely, this is a perfect destination for you.
Acchalu Betta Night Trek for full details and book a trip.
Ramnagar Trek with Rappelling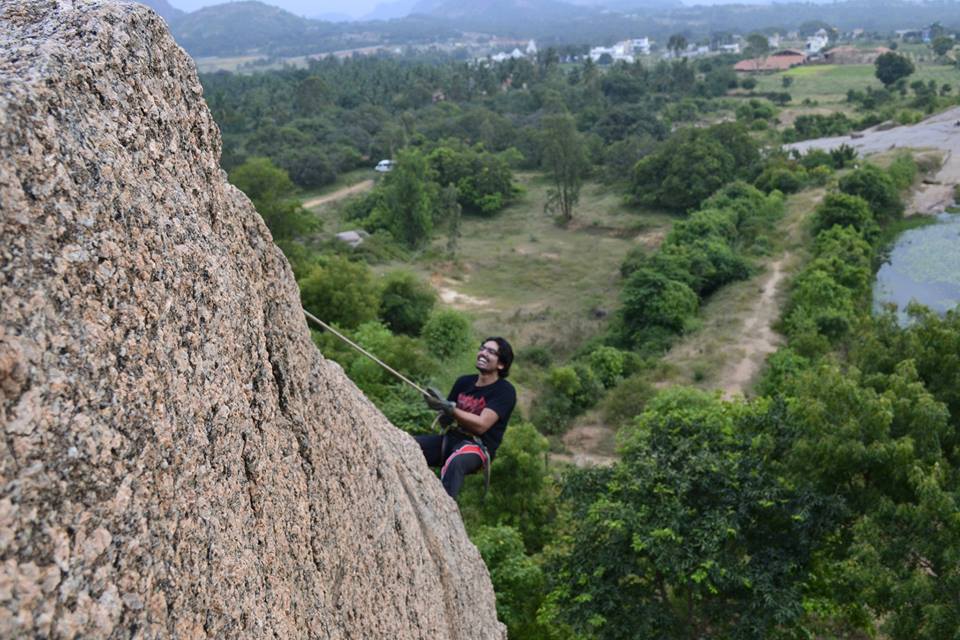 The mecca for Rock Climbing, Ramnagar is popularly known as Silk City. This place is famous for the huge boulders, granites and mountain ranges. A mesmerising view at night, the bonfire makes it even more exciting.
Ramanagara Night Trekking with Rappelling for full details and book a trip.
Manchanabele Trek with Paintball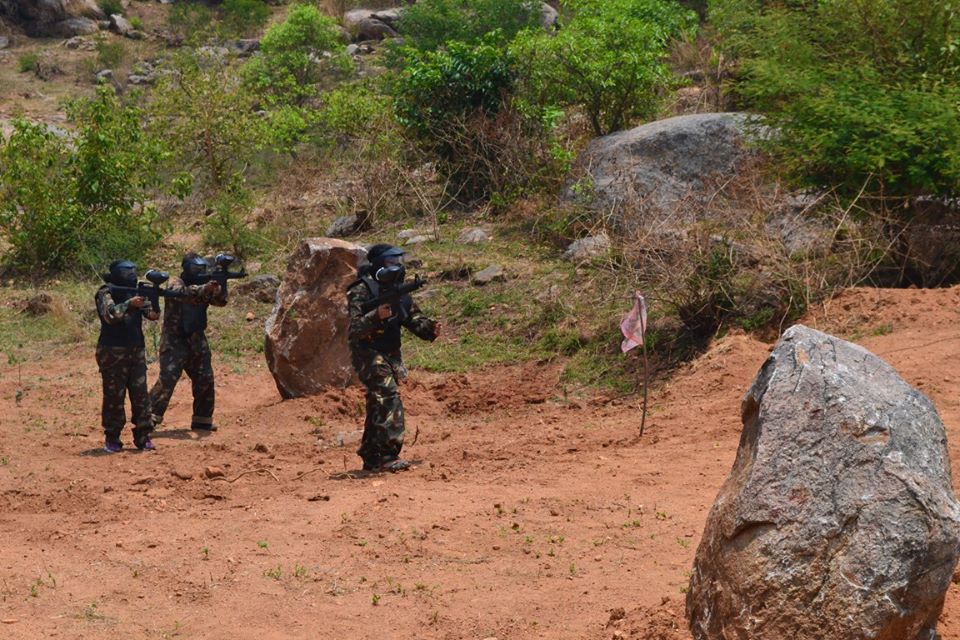 Are you looking for a break from your tiring corporate schedule? Nothing high profile. Just a relaxing getaway from the hustle and bustle of the city. Then this is your place to go. It can be both day and night trip.
Night – Manchanabele Night Trek With Paintball for full details and book a trip.
Day – Manchanabele Day Adventure for full details and book a trip.
Narayangiri Night Trek with Manchinabele Water Activity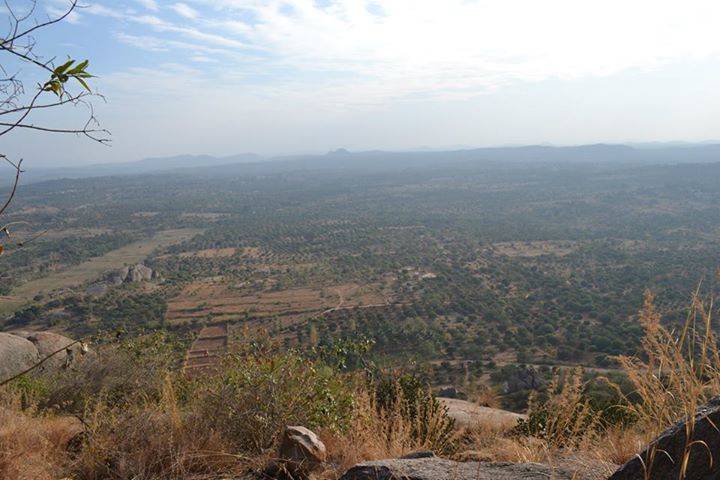 Embark on an exciting night trek in Narayanagiri, around 20 kms from Ramanagara. This accompanied with Manchinabele water activity makes the trip even more majestic.
Narayangiri Night Trek with Manchinabele water Activityfor full details and book a trip.
Kabbal Durga Trek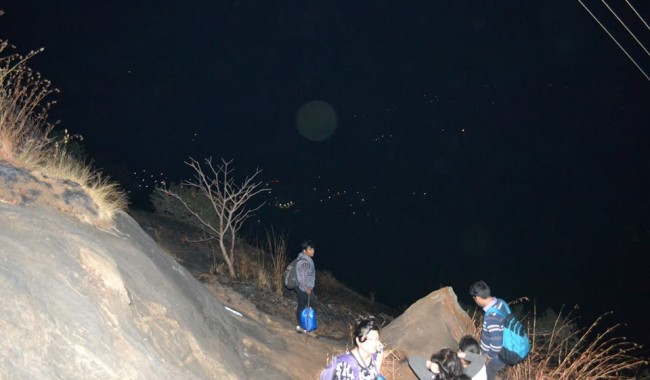 With its mystic beauty and unusual trail, Kabbal Durga is a personal favorite of adventure enthusiasts. Known for its spooky charm, it gives chills to even the most daring adventurers with enhanced difficulty at night time.
Kabbal Durga Night Trekking for full details and book a trip.
Anthargange Trek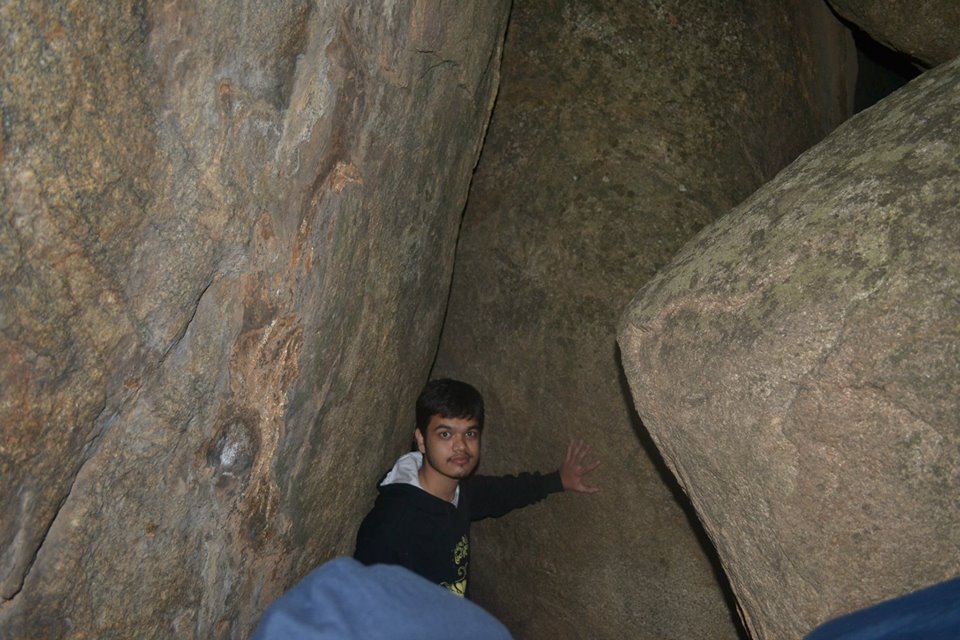 Comprising of a cluster of beautiful rocky hills, Anthargange is one of the most thrilling and satisfying experience to adventure seekers. It is one of the unique places to offer the combined fun of trekking, hiking, cave exploration,  and other such thrilling activities.
Anthargange Night Trekking for full details and book a trip.
Kunti Betta Trek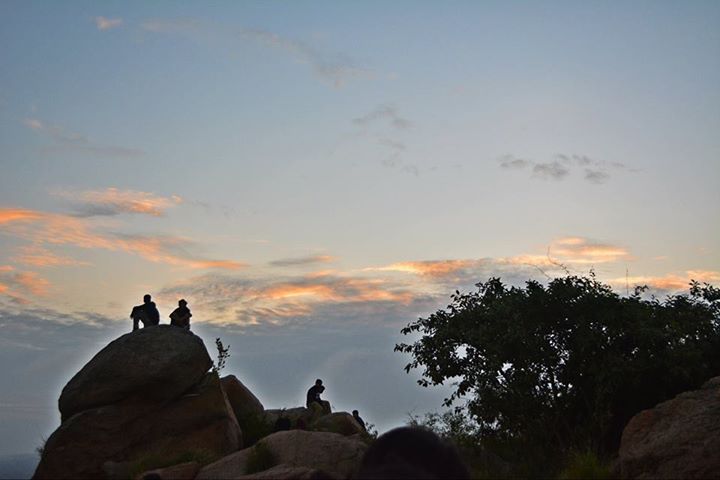 For a unique trekking experience, Kunti Betta is perfect for you. The trail is located in Pandavapura which is known for its association with the Pandavas. The trail presents an amazing view when it is taken up at night with the moonlight lighting up the path for the trekkers.
Kunti Betta Night Trek for full details and book a trip.
If there is a little pocket to watch, then check out our list of 7 Adventure Activities Under 1.5K Near Bangalore. So what are you waiting for? Pick a getaway and book now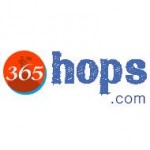 Comments
Comments