Before you plan the summer vacation with your Kids, read our experts suggestion.
The sun is spreading out its shine, and it's vacation time for almost everyone. With summer break, it's so normal to feel the rush to explore new places around. But 'how do I take my family on holidays while I have young kids whose health and comfort is my priority' comes as a barrier. While picking up a holiday destination, the safety, comfort and health is the utmost factor for every parent. And with summer heat over the head, it becomes a task to choose a favorable location for everyone. To make the task a bit easier, here is a list of some places where you can take your munchkins and yet have a pleasant holiday.
North
If you are looking for a place where your family and children don't want to spend your vacations, drenched in the summer heat, and yet explore the place, escape to North. With different places offering unique cultural and climatic experience, it is a perfect way to avoid the sun.
Sikkim

With neighbouring lines shared with Bhutan, Tibet and Nepal, Sikkim is a home to several breathtaking nature bodies and historic places. From Buddhist sites in its capital (Gangtok) to Yumthang Valley of flowers, Its a fusion of landscapes and ethnic culture. The flowering season of the valley starts from the late February to the mid of June, hence making it perfect to visit the place in summers. Thus, Sikkim is one of the refreshing, adventurous and exploring destinations for kids in the summers.
Dalhousie
For some, the purpose of the vacation is to experience adventurous activities and challenging their adrenaline rush.  The high altitude town spreads across five hills, letting one have a pleasant time with pine trees and panoramic views around. From horse riding, paragliding (for kids over a certain age), Ganji Pahari, Satdhara Falls, Dalhousie is home to unique locations. It also offers small activities like Zorbing in Khajjar, boat cruises in Chamera Dham.
Manali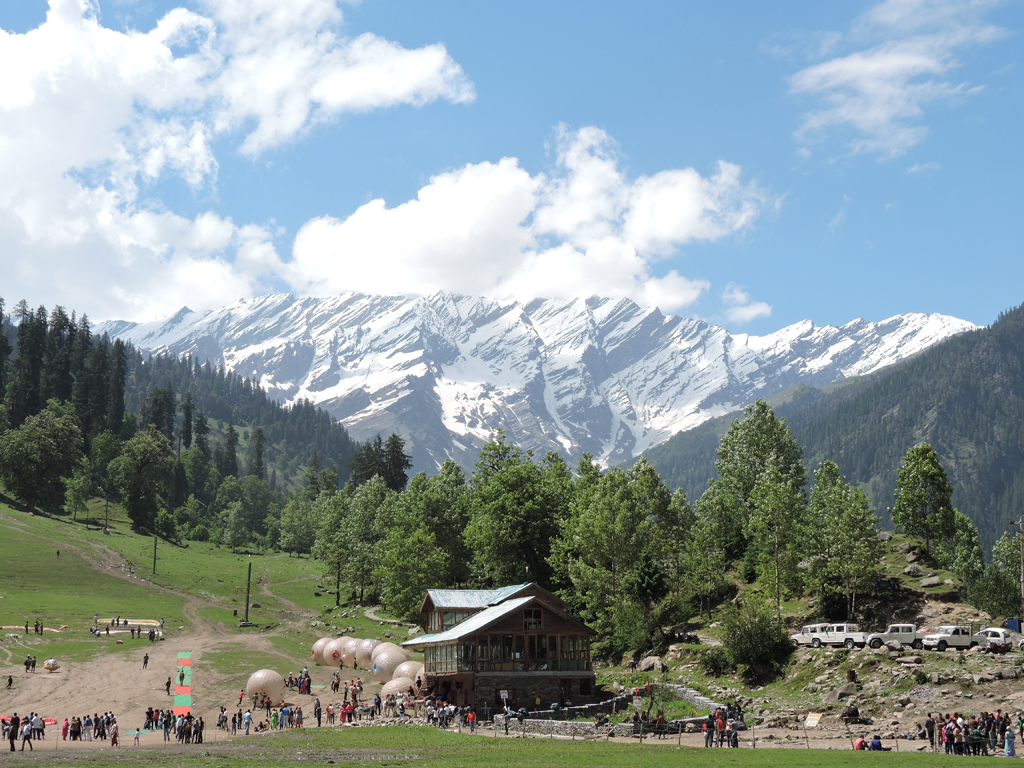 Probably the most recommended hill station for summers is Manali. People must have heard this a hundred times, that it is a must visit for summers. And the reason that attracts people is its mountains and glaciers covered with snow, providing some jaw dropping view. The adventurous road trips are the icing. Even avoiding the route of rigorous trekking at the famous Rohtang Pass and Solang Valley and directly reaching through another way is a treat for children. The places offer activities like skiing, white water river rafting, hot air balloon, Paragliding, horse riding and many more. And if the children are not into adventurous activities, the entertainment zone Club House offers indoor and outdoor activities, ensuring the children have a blast at the hill station.
West
Goa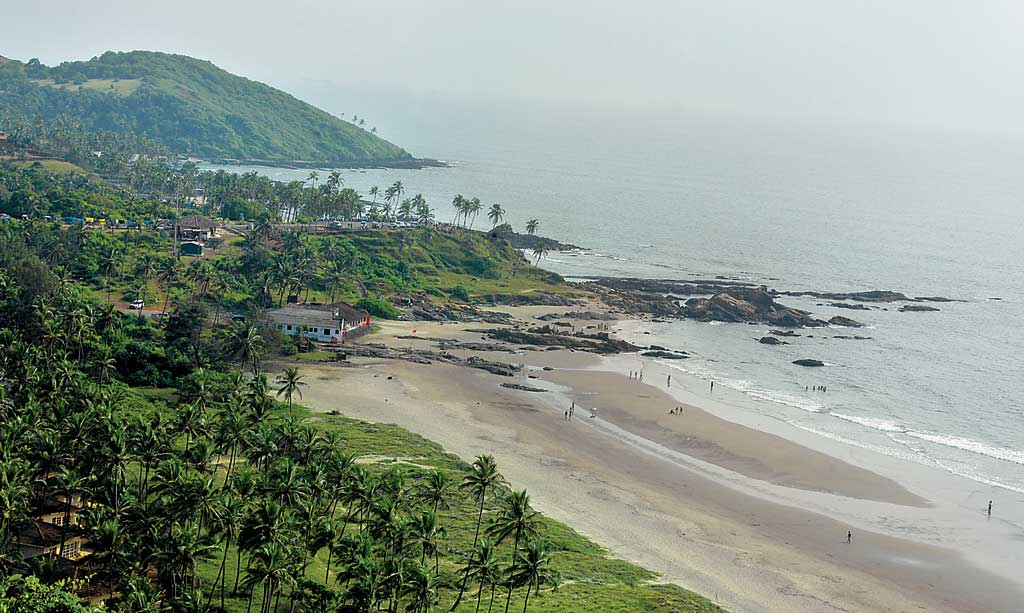 Yes, Goa. And the reason unfolds down in following seconds. There is a major misconception about how Goa is for its beaches and clubs. Well, that is true but a half one. Goa is a jewel filled with other studs apart from its beaches. And one of the precious studs is the South Goa. For some, vacation is about exploring ancient places even in the heat and that is exactly what South Goa offers. South Goa is home to several forts and atavistic Churches and museums. Big Foot Museum, Palacio do Ceao, Cabo de Rama Fort, Rachol Fort, Ruins of-of Nossa Senhora de Saude, serve as vintage architectures to explore and know the roots of its existence.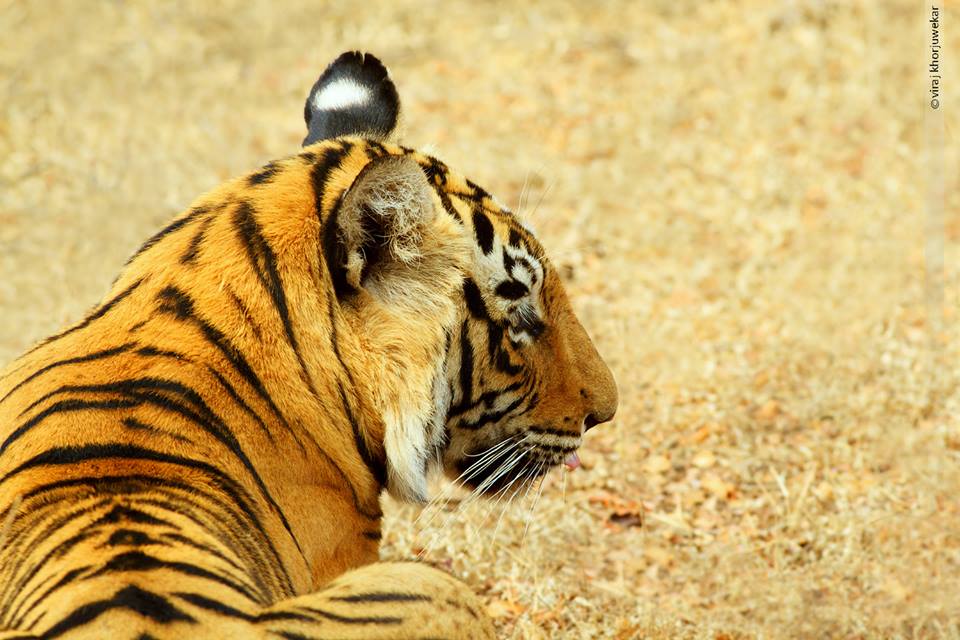 This wildlife reserve located in Rajasthan is a former royal hunting ground and now home for tigers, leopards and marsh crocodile. Children, in general, are very keen to witness the wild animals live and this serves the purpose. Though Rajasthan is burning in the summers, the adjustable timings of the park makes sure the visitors don't face the heat. Safari schedules from 6:30 am to 9:30 am and 3:00 pm to 6:30 pm till 15th May. 6:00 am to 9:30 am and 3:30 pm to 7:00 pm from 15th May to 30th June (as per their website). This helps one exclude the peak hours of the heat. Apart from the national park, the place also provides glimpses of 10th century old Ranthambore fort on the hill top.
South -

Kerala
Located on the tropical Malabar Coast of India, Kerala is known for its beaches, backwaters, tea and coffee plantations and wildlife. But apart from the known places, Kerala is a holder offbeat places like Munnar and Vagamon.
Munnar might be slightly familiar to many, but it is a great option for vacationing with kids. The Tea Garden with lush green miles of tea plantations has the aroma of its scent in the air. The Eravikulam National Park, which is the home for the famous Nilgiri Thar, is a delight which also offers sight of the rare animals, birds and butterflies. It also offers landscapes of the rolling hills. The Punarjani Traditional Village lets one witness the rich cultural heritage of Kerala in the form of Kathakali performance and others.
Vagamon

It is one of the rarely explored hill stations, which gives views to steep valleys, pine forests, tea estates, waterfalls and wide meadows. This place is suitable for families which are nature freak and are into trekking, rock climbing, mountaineering. Few of the exciting places to visit are its Vagamon Falls, Thangal Para amongst others.
Author – Radhika Shah.
Comments
Comments