A winter vacation covered in a blanket of white makes it for a dreamy holiday. The natural beauty of the snow clad mountains is hard to beat. For some, sitting on a veranda sipping some hot brew while watching the snowflakes fall is the perfect thing to do. On the other hand, for the more adventurous, the snowy mountains offer a host of activities to get your adrenaline running.
Skiing is one of the more popular winter activities and can be enjoyed with a group or by one's self.  If you are new to the sport, here are a few tips to make sure that you can make the most out of your skiing vacation.
Planning is better than regretting it later, isn't it?
As with all vacations, a bit of planning beforehand is crucial to have a good holiday. The first step is to choose your skiing destination. In India the most popular destinations include Pahalgham and Gulmarg in Jammu & Kashmir. The best time to visit is December to March. Manali in Himachal Pradesh and Auli in Uttaranchal are also popular destinations for skiing.
Remember to do your research and book early.
Alright, but how do I go about it?
With adventure sports becoming more and more popular in India the number of organizations offering training has increased. Most ski resorts and winter lodges have their own equipment and trainers. The best thing to do is to talk to the resorts before booking and ask them about training and activities.
For solo travelers or travelers in small groups, a good idea would be to book a fixed departure package that handles all the details for you. This way you would be travelling with a group and would not have the hassles of managing your activities. It is also a way to save on expenses compared to a tailor made trip.
There are many such organizations like us (365hops.com) that professionally handle all the details of arranging training and activities as well as renting equipment for you.
A bit of reading up on skiing would also help to get you familiar with the different terms used in the sport. The ski trails are marked based on the level of difficulty. A green circle is used for easy trails while a double black diamond signifies the hardest trails.
Get yourself armed with the right equipment's
If you are new to skiing, buying your own equipment can be expensive. The best thing would be to rent out the equipment from the resort itself or ask them for recommendations. Inform them about your skill level in order to get the right equipment.
Rent the equipment in advance to avoid being disappointed.
And before that, get the right cloths to wear!
Dressing appropriately is as important as getting the right equipment. Dressing in layers is the right way to go. Wool or synthetic materials help to keep your body warm. Jackets should have flaps over the zippers to keep the wind out and nylon pants or rain pants should be worn over your trousers. The last thing you want is to have wet clothing on.
Ski masks and appropriate head gear, mittens or gloves and thick socks are also essential to reduce body heat loss. Sunscreen is a must as the UV rays reflecting off the snow can cause serious sunburn.
Oh! Don't forget that snowball fight!
Last but not the least, remember to enjoy your experience.
While learning how to ski is important, don't forget to take in the beauty around you. The view of majestic mountains, the snow covered pine trees and the crisp, fresh air can take your breath away.
Written by – Ryan Valles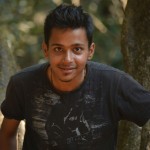 Comments
Comments