Most of the time, we all need a break from our lives to heal our souls, and there is no other option than putting ourselves in the laps of mother nature. Going for the trek and rafting will not only let you experience fantastic Himalayan views, but it will also heal your mind, body and soul. Here are some fantastic treks and rafting options which you should not miss.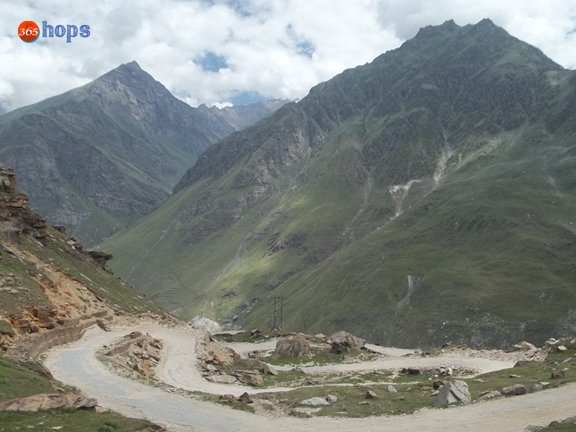 For people who love to live in the lap of nature, it is time to enjoy trekking in the dreamland of the unpredictable terrains of the Hampta Pass.
On this trek, landscapes changes vividly, so after every few hours of trek, you can experience a new mesmerizing beauty of nature.
If there is any lack of treacherousness during the trail, it is compensated by the richness of natural beauty capable enough to surprise you at every turn.
The entire Hampta Pass trek is dotted with everything which you can dream of experiencing during the trek.
For trekkers, crossing the trek is an excellent story of adventure. You will also experience nervous excitement of climbing the pass at many ledges.
Some quick facts about the trek include
Best time to do trek – Mid June to September
Trekking distance – 35 Km
Difficulty level – Moderate
Trek height – 14,100 ft
Duration – 4 Nights & 5 Days
Start and end point – Manali base camping
You can book the Hampta Pass trek package from the official website or by any local agency. If the booking is made online, you can avail of a budget booking at a very low cost.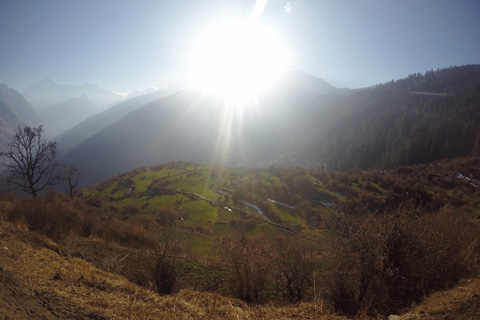 Kuari pass trek is a mountain lover's delight. You can experience a never-ending vista of huge mountains, starting right from day one. You will also share a clear view of Mt. Nanda Devi, which is India's highest mountain.
In addition, Kuari pass trekking is a perfect trek as you will pass an ancient forest filled with rhododendrons and oaks. As soon as your eyes get used to these giant trees, the trail opens in the meadows, and this interchanging landscape makes the trekking very exciting.
During the trek, you can camp at various outstanding locations like the forests of Khullara or Chitrakantha meadows in the shadow of Mt. Dronagiri. Both campsites will offer you mesmerizing scenic surroundings.
And if you are stepping into the laps of the Himalayas for the first time, then the Kuari pass winter trek is the trek to do which is also crafted perfectly for beginners.
You can make the booking of this four days trek from their website, where you can also get discounted booking. So, on a very affordable budget, you can plan a cost-effective trekking trip in the laps of the Himalayas.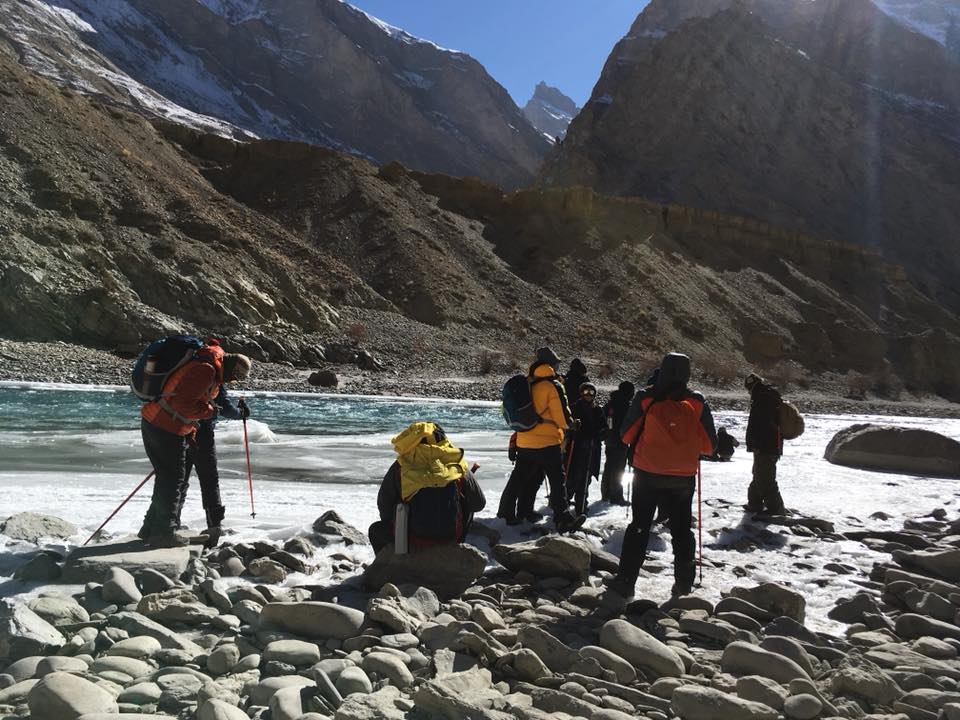 There is no other trek like the chadar trek in the Himalayas. A fantastic walk on the frozen glass-like river offers a spellbound view of dramatic mountains on either side.
The entire trek offers a lifetime experience; if trekking is your passion, you should not miss the trek.
During the trek, you will feel like a trek to the North Pole as the temperature drops to -30 degrees during the night. At campaign locations, food is transported on sledges.
Chadar trekking 2023 will also let you experience Zanskari culture, a perfect blend of Indian and Tibetan culture. You can also experience the fantastic hospitality of the local people.
The wonderful highlight of the frozen river trek is the Nerak waterfall which is completely iced from top to bottom.
The most exhilarating and stunning winter trek across the blue plant is an exhilarating expedition over the Zanskar frozen river. During the trek, you can also see some exotic wildlife like ibex, snow leopards, and blue sheep.
This is a budget-friendly trek of 62 Km with a high difficulty level and can be booked at discounted cost from the local trekking agencies.
Har ki Dun Trek, Cost, camping, booking, budget
Trekking at Har ki dun is famous for its fantastic scenery every season. During spring and summer, the valley is blessed by a pleasant temperature. This time the valley of Har ki dun Trek is in full bloom, and you can also spot a delightful range of wildlife.
With the onset of winters, Har ki dun trek experience a good amount of snowfall every two weeks, which converts lush green highlights into pristine whites.
The summit is a treat to behold. If you are trekking on a clear day, you can spot the snow-capped Swargarohini Peak, Black Peak and Hata Peak.
Har ki dun is moderate-level trekking with various facets to take pleasure in, like views of colossal mountain ranges, dense coniferous forests, open meadows, and alpine flowers, making the trek a complete package.
This 67 Km Har ki dun trekking starts from the quaint village of Sankri, Uttarakhand. It offers you the experience of walking under the canopy of Cedar, Pine, and Walnut trees.
You can enjoy camping with various breath-taking views, and booking for trekking can be easily made online or locally at a very affordable budget.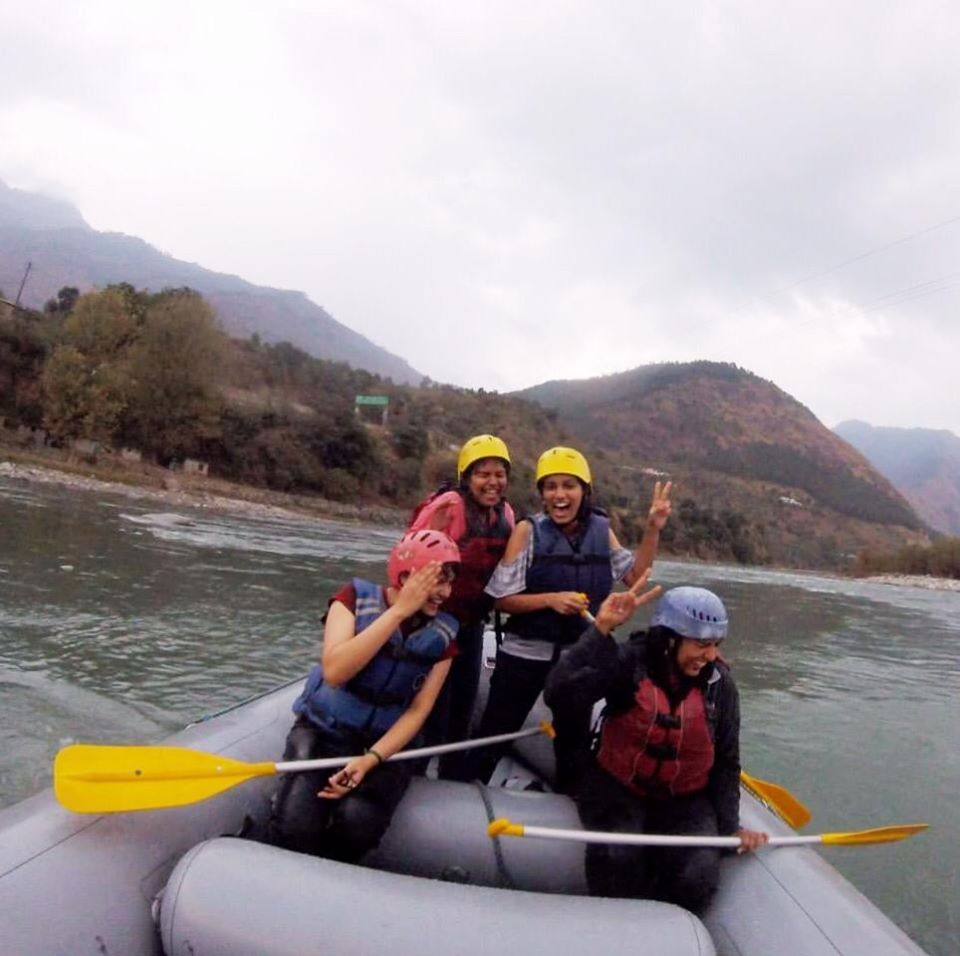 Ganga rafting in Rishikesh has earned steady popularity in the last few years with adventure aficionados from abroad and India flocking to the town for a unique taste of what it offers.
Planning To Enjoy A Rafting Trip In Rishikesh – Factors That Determine The Cost Of Such Adventure Trip
To enjoy the river rafting Rishikesh experience, you can book the package from Rishikesh itself or make an online booking before coming to the rafting location.
Before beginning river rafting, the coach will give you safety guidelines; along with it, you will also be provided rafting equipment like splash jackets in a winter's wet suit. Helmets, life jackets, and paddles.
To enjoy rafting Rishikesh, you need a group of at least six people. While rafting, you can enjoy various breath-taking views of the Himalayan range.
You can also see the snowy peak with myriad hues on a clear day. In addition, you will also get to see various incredible landscapes along with diverse and beautiful altitudes.
This most popular rafting spot in India should be visited in summers and winters for the best experience. You can book rafting packages from any part of the world with the help of online booking, and you can also enjoy special cost if you are coming in big groups.
Conclusion
So, these are some of India's most amazing trekking locations that you should not miss. There are many treks that beginners can enjoy, and every trek, including river rafting, offers amazing breath-taking views. Take a break from your boring life and go for trekking to heal your soul and mind.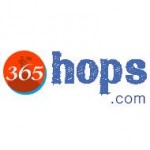 Comments
Comments