Many people throughout India celebrate the nation's Republic Day, which is a gazetted holiday on January 26 each year. Why not take time off during this January weekend and explore some adventurous places you have never seen before. The city of Mumbai is forever buzzing with activities and day in and day out this city is an adventure itself. Owing to its location, places where adventure activities take place can be accessed via rail, road or sea. The following activities can be undertaken from Mumbai- sailing, paragliding, trekking, animal/bird watching and even cycling.
Here are some places guaranteed to make you smile.
Unforgettable Lake Side Camping at Bhandardara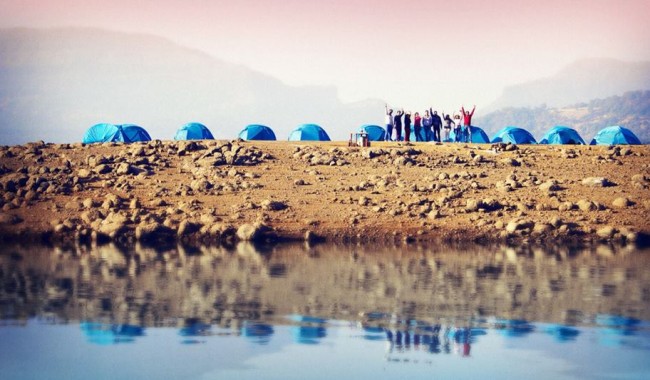 Bhandardara is a holiday resort village on the western ghat of India. The village is located in the Ahmednagar district of the state of Maharashtra, about 185 kilometers from Mumbai. Bhandardara is a pristine water reservoir and also a famous weekend getaway near Mumbai situated near Igatpuri hill station. The shining blue green water and surrounding lush green mountains is great place to be in. Bhandardara is full of attractions – from Wilson Dam to Arthur Lake. As legend has it, Shri Agasti Rishi meditated here for a year, surviving only on water and air, pleased with this display of devotion, God came down to Earth and blessed Shri Agasti Rishi with a stream of the Ganges river, which is now known as the Pravara River.
Sandhan valley is one of the greatest canyons in the Sahyadri mountain ranges. It's a very good combination of canyon and valley. The valley is located in Nagar district, near the famous fort Ratangad, Sandhan valley is undoubtedly The Valley of Suspense. Walking through the narrow streak of valley with 300 ft rock walls on both the sides is a lifetime experience. Sandhan Valley Trek is a unique experience with adventure activity such as Rappelling and staying amidst nature. Sandhan valley is a water carved valley around 200 feet deep. Sandhan is located near beautiful Bhandardara region near village called Samrad. Samrad village and Sandhan Valley is surrounded bu Alang Madan ad Kulang mountains. This place also has Ratangad, Ajoba and Kalsubai mountain ranges. Kalsubai is the highest peak in Maharashtra spanning 5400 feet.
Paragliding in Kamshet, Maharastra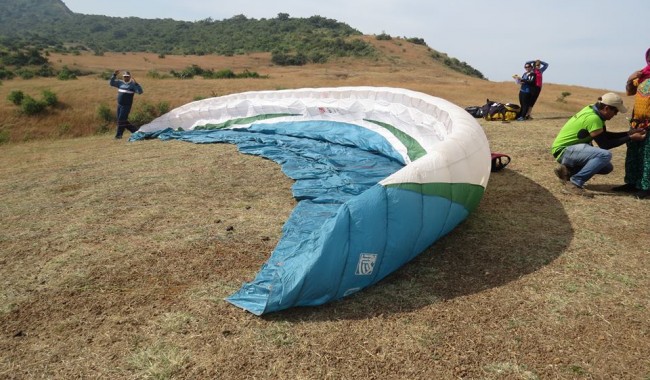 Kamshet is surrounded by immense scenic beauty, and is home to small villages that are built in the traditional style. he season for paragliding in Kamshet is generally from October to end of May. The main flying sites are Tower Hill with east and west take off, which is frequently used from October to January and Shelar for west wind, which normally comes in regularly from January/February onwards. Several paragliding schools are located in or around Kamshet and offer training or tandem flights. Solo pilots mostly join the accommodation offered by the schools, since they arrange transport to the flying sites. It is also possible to find guest houses close to the flying sites. Traditionally there are several places hosting pilots at Vadivale Lake after Govitri Village due to the beauty of the lake. In the west wind season, some schools offer flying at Lake Pavna, locally referred to as Pavna dam. Paragliding in Kamshet depends mostly on dynamic wind conditions due to the low take offs, in the thermal season long cross country flights are possible. Students, intermediate and cross-country pilots find good conditions throughout the season. The weather situation allows flights almost every day.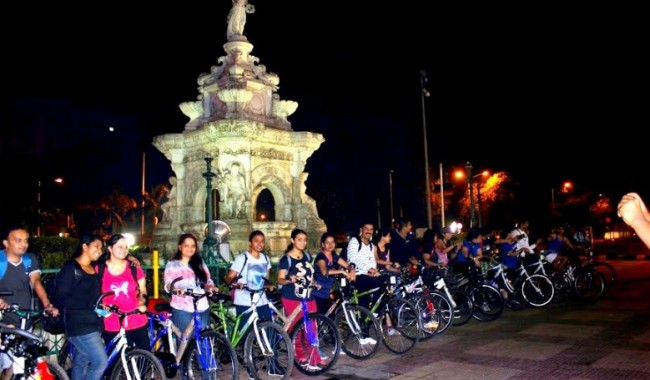 Cycling is a truly invigorating and liberating experience, enjoyed by people of all ages and from all walks of life. Whether you're cycling to work, to school, to the shops or just for fun, the humble bicycle is an easy way to get more active and in turn save the environment. It also boosts your mood and keeps your weight in-check. Cycling is an ideal way for to explore your neighborhood and beyond as a a group especially. From charity rides to park cycles, signing up for a bike ride is a great way to stay motivated and experience the great outdoors. When cycling you will come across Gateway of India, Nariman Point, Marine Drive, Breach Candy, Worli Sea Face, Haji Ali, The Antila Tower (World's most expensive home), Mumbai University, Bombay High Court, Rajabai Clock tower, Flora Fountain, BMC HQ building and Horniman Circle.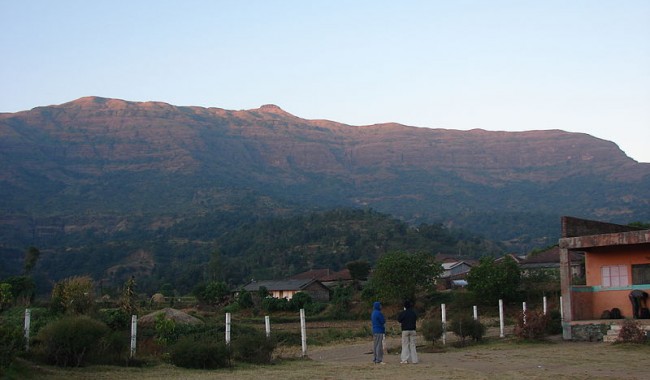 Kalsubai is a mountain of the Sahyadris range located in the Indian state of Maharashtra. Its summit situated at an elevation of 5400 feet is the highest point in Maharashtra which earns it the much glorified title of the 'Everest of Maharashtra'. The mountain range lies within the Kalsubai Harishchandragad Wild-life Sanctuary. It is visited throughout the year by avid trekkers, kalsubai temple devotees and wild-life enthusiasts alike. It takes 3 hours to reach Kalsubai summit from Bari Village. Food can be arranged at base village by local villagers. Kalsubai Trekking Route is always full of people visiting it for various reasons some to conquer the highest peak in Maharashtra, some trek to Kalsubai to visit Mandir and offer prayers to local deity Kalsubai. During Monsoon place is covered with fog and wind is very strong at Mount Kalsubai.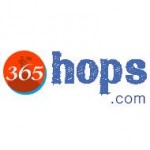 Comments
Comments