Who doesn't like to ski? Everyone of every age-group is fond of this sport. Skiing is a great activity which can be done only in snowy destinations. India has many snow clad mountains where this activity can be done with ease and one such place is Auli. This destination is located in the state of Uttarakhand in Chamoli district. It possesses the Himalayan Mountains which are usually filled with snow during the winter season. It is for the first time when the International Ski Federations (FIS) will host such an event. It will be held in the next year from 15th January to 21st which is going to be the first ever n India.
All the members of FIS and the event planners are aligned to make this event the best of its time and no stone is left unturned for this day. You would see a global participation from skiers across the globe so that a new benchmark can be set. The ITBP team who is renowned in this game is also taking active participation and the competition would be fierce.
The Tourism government of Auli has high hopes from this competition as it would boost the tourism in the times to come. It would be able to showcase the beauty of the snow clad mountains and the landscaped environment which would help more tourists to come down for vacations. Chamoli skiing competition has already gained a lot of mileage as it is an international event and as the time is nearing the event planners are tightening their pace to get the best out of this event.
With such a huge break given to a small destination like Auli, there is much to unfold from the event and the government as such a platform cannot come in every time and one should make the most of it.The snow would be at its peak in the month of January when the competition would also be on its high and it would great to watch the performances of the best skiers from around the world.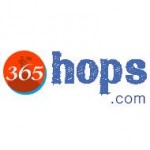 Comments
Comments