"The greatest legacy we leave our children is happy memories."

- Og Mandino
Away from everything, I have a lot of places I call home. You might think I am traveling again but for me, that is where I belong, Are you experiencing the traveling urge. A new place to explore. A new experience waiting desperately for you. Then you have landed on the right page because today we are going to discuss three places near Bangalore that can help you make memories that will last a lifetime.
There are a lot of beautiful and interesting night treks near Bangalore that will make you choose night trekking in Bangalore for sure. Here is a list of three interesting places that you would not want to miss in your lifetime.
Nature Adventure Camp in Kanakapura
"Memories are priceless. You can always make more money. But you can't always make more memories."

Located just 60 km away from Bangalore, Nature Adventure Camp in Kanakapura is perfectly placed amidst lush green forests. The location of Kanakapura Nature Camp is very good for adventure activities and outdoor exploration. The countless activities you can do here will ensure a continuous dose of adrenaline in your body and the beautiful and serene sights will provide relaxation to your mind and soul.
A perfect place to create memories with friends and families, Kanakapura is a must-visit place for you.
For more information on Nature Camp Kanakapura, click here.
Kunti Betta Night Trekking
"Sometimes you will never know the value of a moment until it becomes a memory."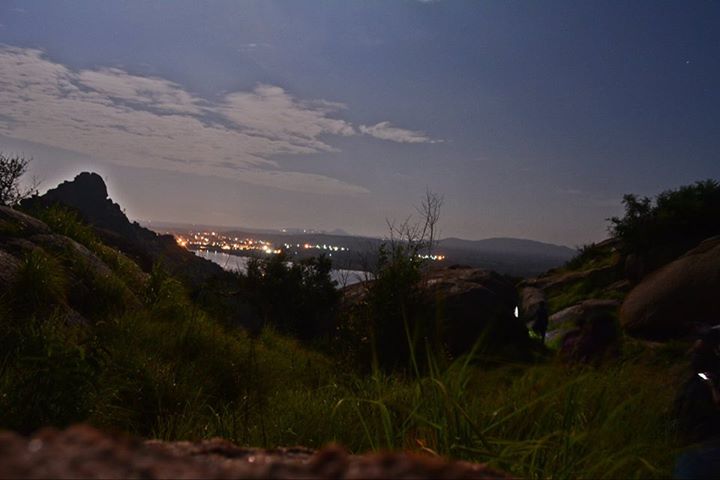 Kunti Betta night trekking is one of the most famous and thrilling trekking encounters near Bangalore. The most captivating feature about this trek is the mesmerizing and unforgettable experience of watching a sunrise from the top of the mountain that would all the hassle and pain you went through the night simply worth the effort. Two rocky hills standing tall in the town of Pandavapura, overlooking the beautiful Pandavapura Lake and that is Kunti Betta for you. This trek is easy to moderate and is a fun activity thrilling enough to tickle that adventure bone in you.
To book Kunti Betta trekking, click here. 
Skandagiri Night Trekking
"Without new experiences, something inside us sleeps. The sleeper must awaken."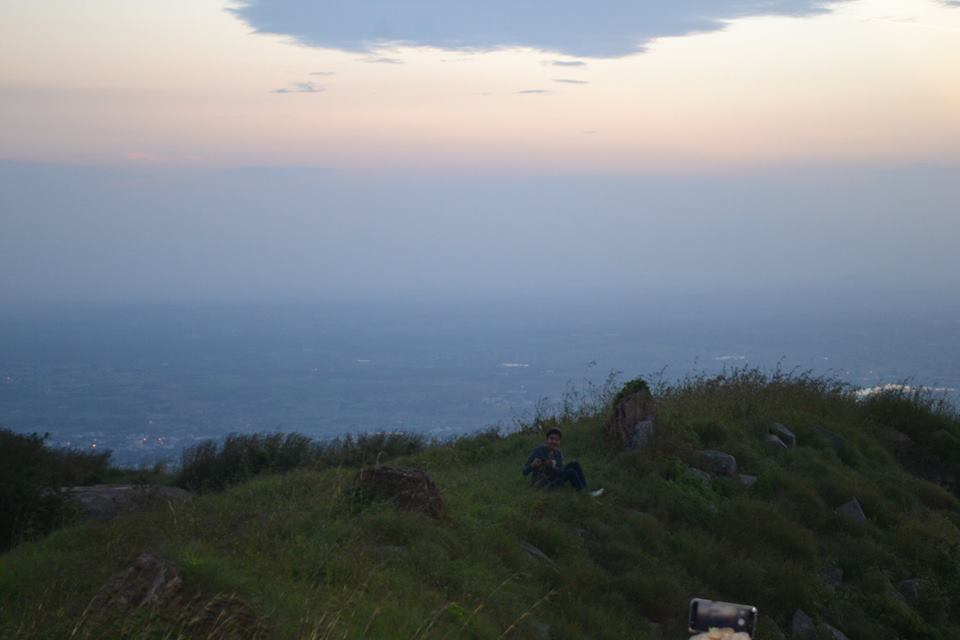 Skandagiri trekking is one of the most popular trekking destinations. These hills are located just 60 km from Bangalore Palace. Skandagiri Night Trekking is a great way to adore the charm of the night all the while having a fun time trekking with friends and family. The trek is sure to give you a lot of memories. With millions of stars twinkling at night and lighting your way up the hill, you will further be greeted with a beautiful sunrise once you reach at the top.
To book this adventure trip, click here.
Comments
Comments