Skiing as an activity that is known to be extremely demanding and strenuous for your lower body. You cannot take a rest and have to be pretty fit to engage in it.
A San Francisco based robotics start-up; Roam has brought out a lower body robotic exoskeleton for skiers. The exoskeleton is basically a pair of braces for the legs. The braces have straps which strap on to the wearer's thighs, which connect to ski boots on one side and a small backpack on the back side.
The braces help the skiers in taking a lot of pressure off their legs. The other aspects, in which they help are absorbing shock, provide support.
It has a series of air-filled bladders which mimic the wearer's movements. It comes into action when skiers bend their knees and the bladder inflates or deflates automatically. It thus reduces the pressure on their leg muscles. That all happens automatically, though users can also choose to control the thing manually.
The important areas in which it can help is that for athletes, the device might help them train for several days in a row with less fatigue.
Right now the company has only built prototypes, but it's in the process of finalizing a commercial product, set for release in January 2019. Interested skiers can pay $99 to reserve a unit, although the final price is expected to be somewhere between $2,000 and $2,500. Right now, interested people will have to get on a waiting list.
Fast Company, which tried out a prototype version on an indoor skiing treadmill, said the benefits were pretty clear. "Every time I began a turn, the system actuated, delivering power to my legs, and literally making me feel like it was lifting me up — which, of course, took the pressure off my quads," writes reporter Daniel Terdiman.
So if you go skiing next year, look out for anybody with robotic legs. They might just be getting an exoskeleton assist.
Source – Techcrunch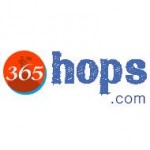 Comments
Comments