"You Don't Have to be Rich to Travel Well. " – Eugene Fodor
There is no way you were born to just work in a cubicle, pay the bills and die. Life is so much more than getting stuck in a routine and doing the same thing every day without breaking the cycle once in a while. So today as I am planning my next weekend getaway near Bangalore, I have prepared a list of 9 places to visit near Bangalore. There are a lot of options where you can go, unwind yourself and come back feeling much lighter and rejuvenated all ready to take on the world again.
They say, "Travel not to escape life but for life not to escape you." So explore yourself and find your inner peace by going to these 9 destinations near Bangalore.
"The Goal Is To Die With Memories Not Dreams"
Nestled deep in the Western Ghats, this "Jasmine of the Hills" is located in the district of Shimoga. The tenth highest peak in the State, trekking in Kodachadri brings you close to nature. With its lush green jungle trails, the Kodachadri trekking route will take you through dense tropical forests, mesmerizing landscapes, and picturesque waterfalls.
Situated in the middle of a Mookambika Wildlife Sanctuary, it forms a perfect backdrop to the Moola Mookambika Temple. This temple is the place of origin of Goddess Mookambika. A beautiful and rare combination of mountain and ocean, you can catch a glimpse of the evening sunset into the Arabian Sea from its peak thus offering you a truly enchanting experience, something that will remain with you for the rest of your lives.
For more information, click here.
 "Live Your Life By A Compass, Not A Clock." - Stephen Covey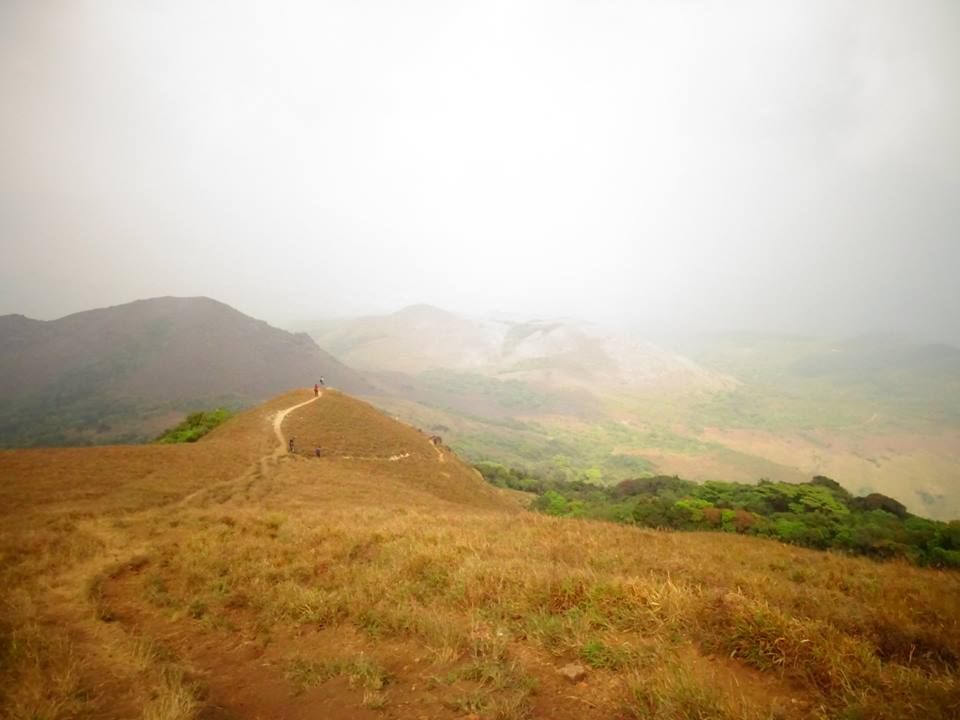 With traces of Shola forest in the range, Tadiandamol is the highest peak in the Coorg. The name of the hill is derived from the Kannada language which means a large mountain. Known to a lucky few, Tadiandamol trek is one of the most exquisite and beautiful treks in Karnataka.
Another gem in Coorg you can explore while visiting Tadiandamol peak is Chelavara Falls. Formed by a tributary of river Kaveri, Chelavara falls trek is 16 km from the central city of Virajpet, Karnataka. It is a scenic pleasure for nature lovers. Rocks near the waterfall are tortoise-shaped which is another sight to behold.
For more information, click here.
 "Travel Far Enough, You Meet Yourself" – David Mitchell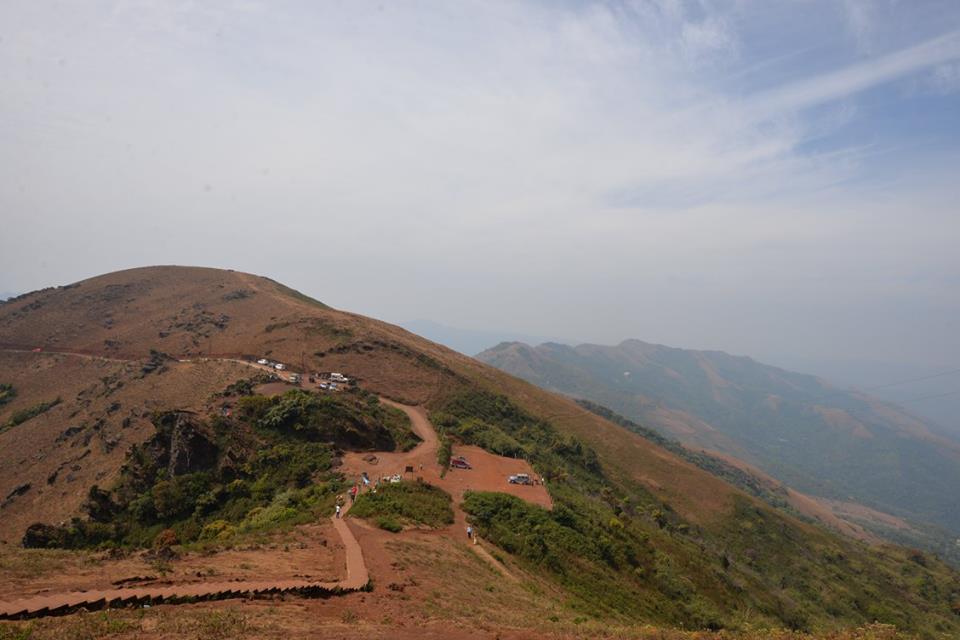 For anyone with a deep love for the outdoors, Mullayanagiri is one of the most famous trekking destinations in Karnataka. Situated at 6330 feet above the sea level, Mullayanagiri is Karnataka's highest peak and is a fairly easy trek to do. It is part of Baba Budangiri Hills of Chikmagalur and derives its name from a tomb that is dedicated to Mulappa Swamy a saint who is believed to have meditated in the caves that are present nearby.
The summit offers majestic views of the green Western Ghats and will make you feel like being in the magic world away from all the worries and stresses of real life. At night, you can camp in Chikmagalur. Chikmagalur camping is truly an enthralling experience in itself with born fire and a beautiful sunrise to greet you in the morning.
The best time to take the trip is from September to April. During this period, the temperature ranges between 14 degrees and 32 degrees Celsius.
For Mullayanagiri trek time and other information, click here.
"Travel isn't always pretty. It isn't always comfortable. Sometimes it hurts, it even breaks your heart. But that's okay. The journey changes you; it should change you. It leaves marks on your memory, on your consciousness, on your heart, and on your body. You take something with you. Hopefully, you leave something good behind." – Anthony Bourdain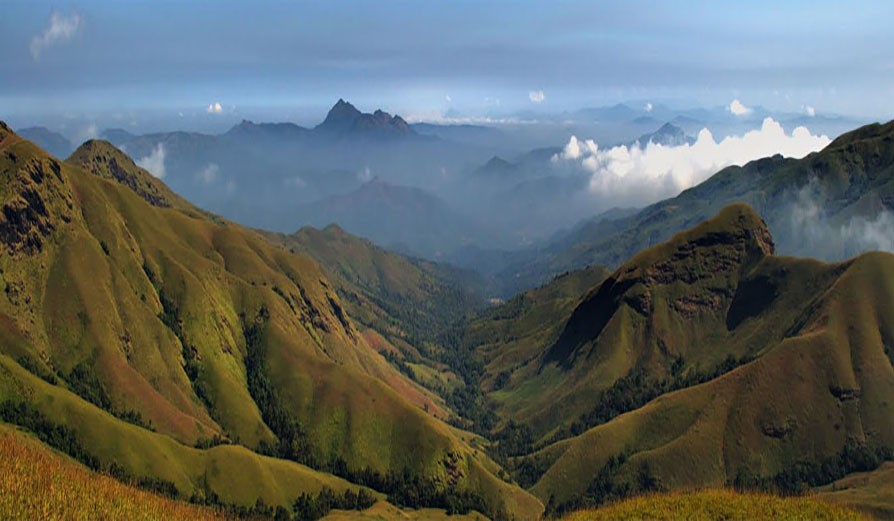 Do you know nature is the best air purifier there is? So ditch the air purifiers at home, step out and escape to the mountains for a breather. Coorg is one of the most popular getaways near Bangalore. With its mountainous horizons, spectacular landscapes, and the crisp climate, it will never fail to surprise you no matter how many times you have visited this place.
Amidst this heaven, there is a relatively unexplored spot. The Nishani Motte peak will take you through lush green vegetation and immensely rich flora and fauna. The trekking trail to Nishani Motte hills is a part of the Talakaveri Wildlife Sanctuary, famous for its leopard and elephant sightings. The path further takes you through rich Shola forests and rolling meadows towards a towering summit that adds to the excitement of this trek further.
They say, after trekking in Coorg, all you need is the best homestay in Coorg and your break from the real world is sorted.
So hurry up, for Coorg tour packages and other packages, click here.
"A Ship In A Harbor Is Safe, But It Not What Ships Are Built For." - John A. Shedd
One of the magnificent hill stations in Karnataka, Sakleshpur is very famous amongst nature lovers and trekkers. Showing off an array of scenic and aromatic coffee plantations, this pristine beauty of nature has multiple trekking routes. The quaint hill station town entices nature lovers and adventure enthusiasts alike who come here to stay in quaint Sakleshpur homestay. Apart from staying in a homestay in Sakleshpur, one can also go camping in Sakleshpur which is an equally enriching experience.
Tucked away in the captivating lands of Sakleshpur, camping in Sakleshpur and other activities will keep you captivated with its enticing beauty and appeal. The warm hospitality of the locals is what makes this place famous amongst domestic as well as international tourists.
For more information, click here
"Life Is Meant For Good Friends And Great Adventures"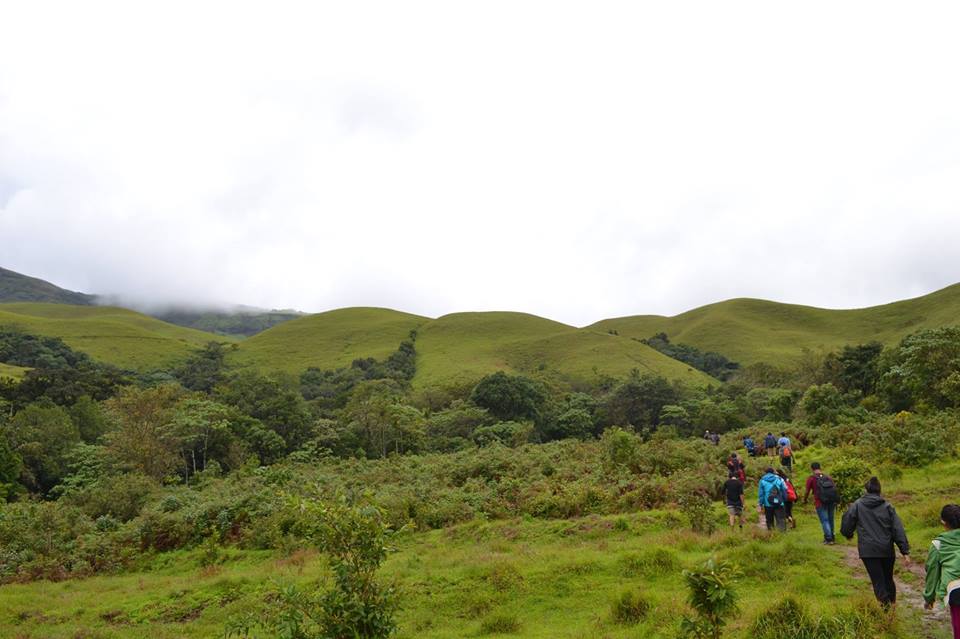 So next time you are planning a trip with friends, you know you have a beautiful place tucked delicately in the lap of nature. Nestled in the heart of the Western Ghats, Kudremukh trek is a beautiful trek taking you through gently rolling green hills and misty valleys. The third highest peak in Karnataka,  the trek is a day's climb from the base village. The meaning of 'Kudremukh' is 'horse's face' in Kannada and the name comes from the distinctive shape of the peak.
A trek of moderate difficulty, the landscape consists of a few patches of forest and wide green grasslands. Situated in a National Reserve forest, trek to Kudremukh peak makes for one of the best treks on a long weekend.
For more information and booking details, click here.
"Don't Listen To What They Say. Go See."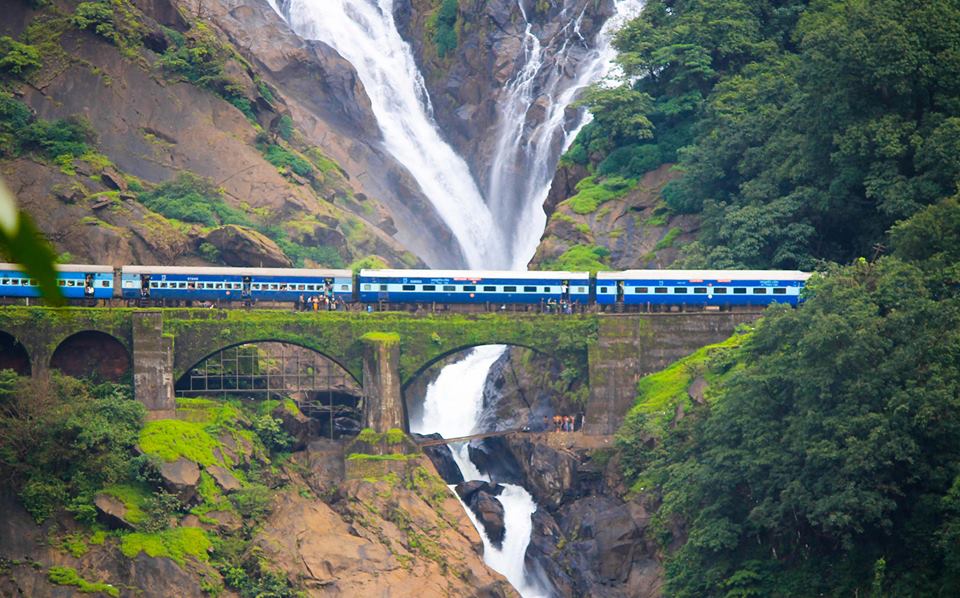 So next time, someone blabbers about a milky white waterfall that falls as if straight from the heaven, stop them right there and book the trip to Dudhsagar Waterfalls. One of India's tallest waterfalls, Dudhsagar waterfalls falls from a height of 310 m (1017 feet) above the sea level. Dudhsagar is a four-tiered waterfall situated on the Mandovi River and is 60 km away from Panaji.
Dudhsagar waterfall trek is fairly well-known among the general public and consists of two routes to reach there. The best Dudhsagar falls season is from October to May. The milky white water flows with a gush which is such a refreshing treat to the eyes that you want to keep looking at this marvel of nature for a long time.
For more information and booking details, click here.
"If We Were Meant To Stay In One Place, We'd Have Roots Instead Of Feet" – Rachel Wolchin
A beach, a sunset, a travel companion and a small trek. What else one needs from a trip right? A small town on the Western Coastal line, Gokarna beach is one of the best offbeat destinations for trekking on the beach line. The name Gokarna is taken from a belief that Lord Shiva emerged here from a cow's ear.
A conflux between the Arabian Sea and the Sayadhris, trekking on the coastal line is both adventurous and relaxing. The mornings at Gokarna will give you a feeling of sacredness and will help you feel rejuvenated and relaxed. There are a number of beaches that you can visit and get a first-hand feel of the ocean.
For more information and booking details, click here.
 "Once The Travel Bug Bites There Is No Known Antidote, And I Know That I Shall Be Happily Infected Until The End Of My Life." – Michael Palin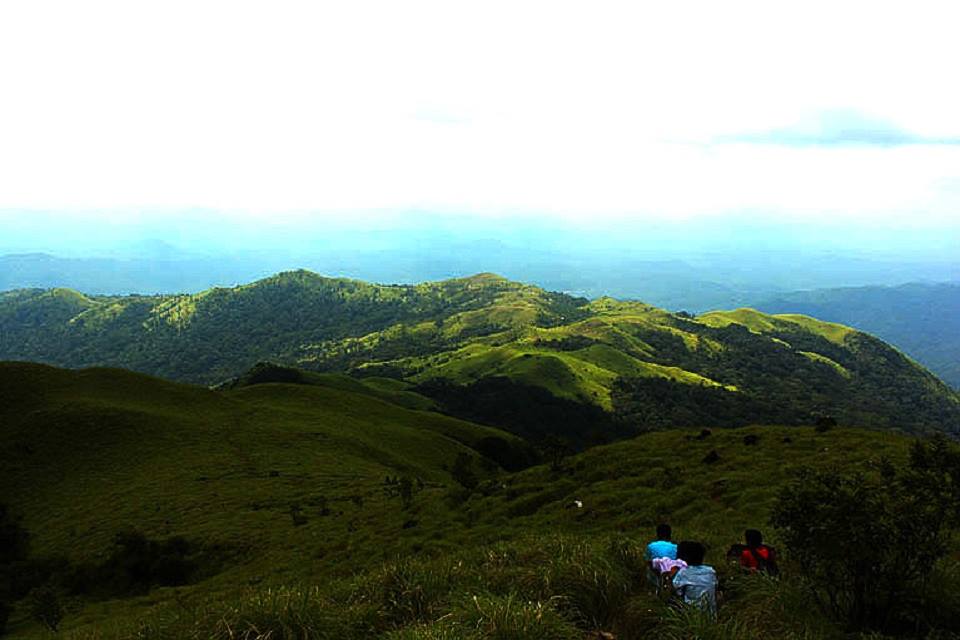 So the only way to take care of that travel bug is to take a trek To Kumara Parvatha. The second highest peak in Coorg, the Kumara Parvatha trek route will take you through large volcanic rocks, dense forests, and wild flora and fauna.
A moderate to hard trek, some stretches of the trail are quite strenuous but the breathtaking accompanying views would definitely make it worth the effort. For kumara Parvatha trek best time to visit is from October to February. So prepare yourself for this beautiful and adventurous journey.
For Kumara Parvatha trek guide and booking details, click here.
Comments
Comments