"I felt my lungs inflate with the onrush of scenery – air, mountains, trees, people. I thought, "This is what it is to be happy." – Sylvia Plath
In the mountains, I go to detoxify my body and reboot my soul. Every now and then, we all need to go someplace nice in order to remind ourselves that life is much more than our small cubicles and huge cabins. Life is all about embracing the best moments of your life and capturing them in your heart for the rest of your life. So now, sitting in the balcony of my flat, all I am waiting for is for the long weekend to come and help me reboot my soul for the next three months.
If you are also thinking like me and are looking for things to do and places to go, here is a list of some life-changing options:
Prashar Lake Trek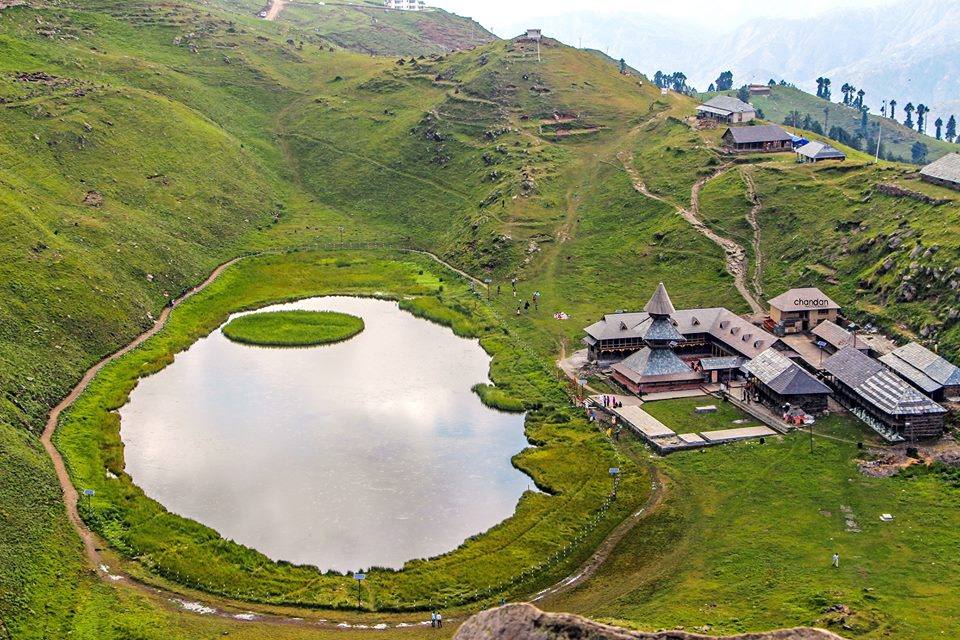 In the mountains, I go, to get lost in the forest and find a beautiful lake that glows. Looking for a family trek, Prashar Lake trek is a perfect answer. Surrounded by the Dhauladhar ranges in Kullu Valley, Prashar Lake is a well-kept secret situated in the Mandi district of Himachal Pradesh. The trail is a charming blend of forest and several rivulets. One can enjoy the local culture as the trail will take you through villages as well.
Offering a 180-degree view of the Dhauladhar, Pir Panjal, and Kinnaur mountain ranges, it is a perfect option for the long weekend. For people interested in architecture, there is a local temple of Prashar Rishi right next to the lake. Owing to its riveting Himachali architecture, the building blends perfectly with the landscape and gives it that magical look and feel.
For Prashar lake trek cost and Prashar Lake Camping Booking, click here.
Kheerganga Trek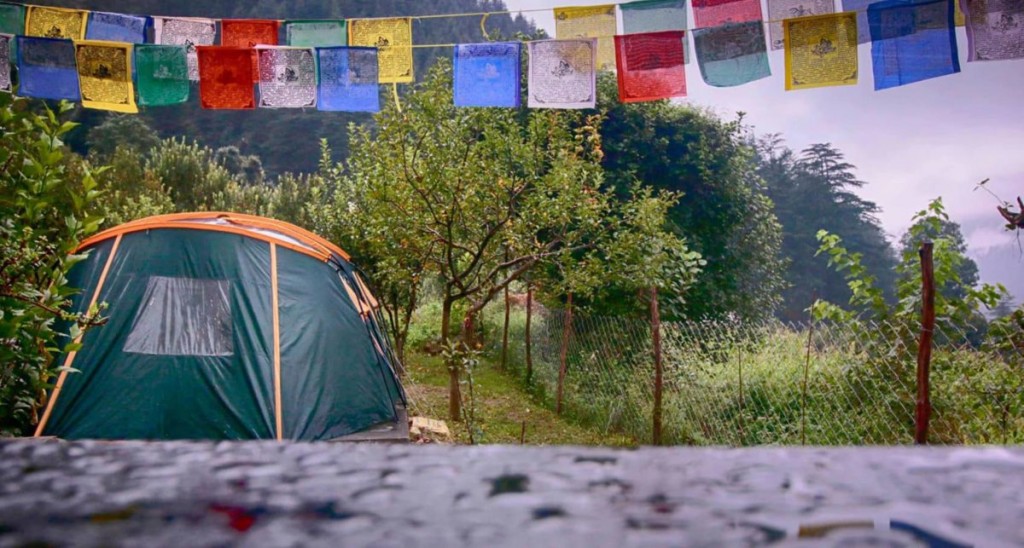 In the mountains, I go, to reach the last inhabited village and find the hot water spring amidst the snow. Lying at the extreme end of mesmerizing Parvati valley, Kheer Ganga is the last inhabited village while you trek to pin valley via Pin-Parvati pass. Kheerganga's vast greenery and panoramic skies are a much-needed delight to both the eyes and your mind.
A holy place with a hot water spring, there is a small temple of Lord Shiva. Kheerganga trek is famous amongst trekkers and nature lovers from across the globe.
For Kheerganga trek itinerary and Kheerganga trek cost, click here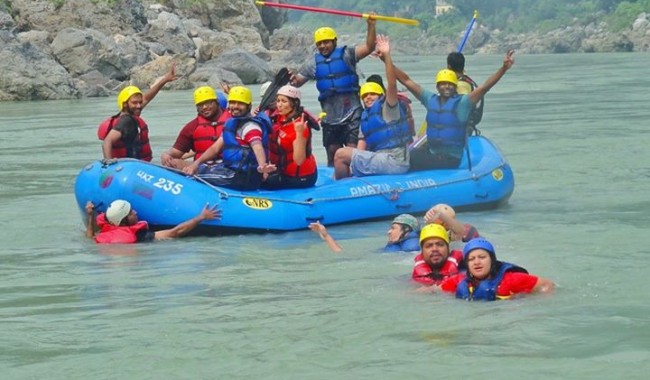 In the mountains, I go, to challenge my body and see the current flow. Rafting is a water sport that is synonymous with exciting and thrilling adventure. River rafting is done in a lot of places but Rishikesh is one of the most famous of all the places especially amongst those who like to have a challenge. River rafting in Rishikesh season is from March to May and September to November. Rowing the boat in the high speed flowing currents is an experience of a lifetime something you will cherish for the rest of your lives.
For rafting in Rishikesh cost and river rafting in Rishikesh packages, click here
Kareri Lake Trek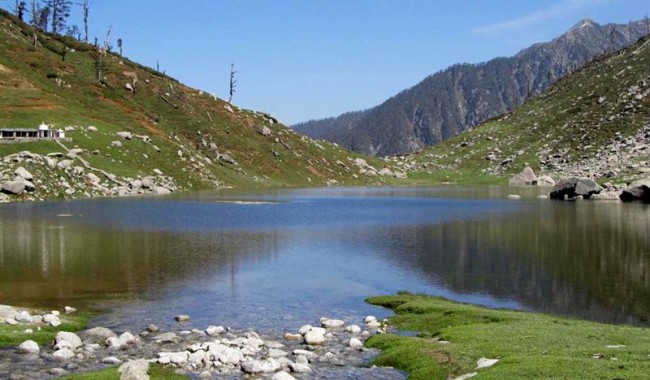 In the mountains, I go, to find an untouched glacial lake and be close to snow. Kareri Lake trek is an amazing weekend adventure with convenient options for food making it an ideal beginner-level trek. The trek takes you through the lush sub-tropical pine forests that are filled with chilgoza and Chir pines, interspersed with broad-leaf species. The forests, the rocky grasslands and the glacial lake close to the snow line combine to make the transition with altitude that is easily visible on this trail.
For Kareri lake trek cost and Kareri lake camp in Dharamshala, click here.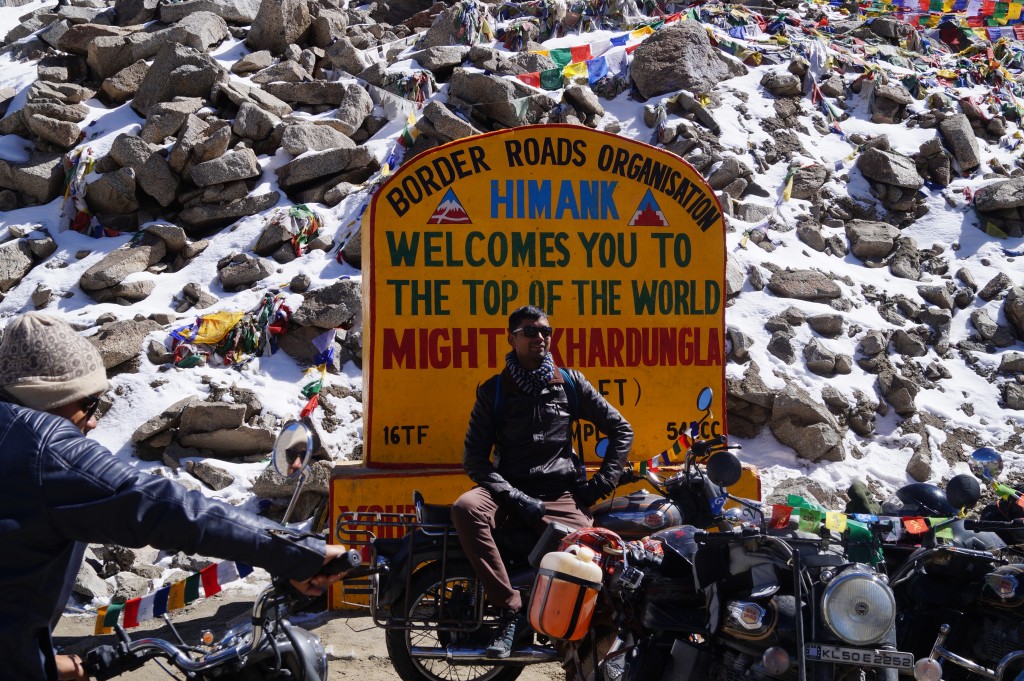 In the mountains, I go, to ride my bike and move my soul. With dreams in your eyes and a bike to ride, you need to take a Leh Ladakh bike trip from Manali as it is a once in a lifetime experience. The saying "there's beauty everywhere, all you have to do is just look around" is true to every single word when you set your google destination as Leh Ladakh. With Motorcycling in India gaining momentum, every season more and more adventure enthusiasts register this place in their memories.
Leh Ladakh India is all about the feel of snow-clad mountains, soaring peaks, rugged landscape,  dangerous routes, and roaring bike engines. In short, it is time to book the trip today.
For Leh Ladakh Bike Trip Cost and Leh Ladakh bike tour packages from Delhi, click here
Comments
Comments