How blissful does it feel to stop for a moment when you are running for a long time? How energized do you feel when you gulp in a few sips of water while you are on a long run?
Well, it's the same with life, and before you think this is getting too philosophical, let me tell you the context and purpose of it.
Living in Mumbai, it is quite difficult to find tranquillity and peace. Moreover, it is tough to find less crowded and adventurous places around Mumbai. But in order to eliminate this barrier, here are some 6 places that can keep your adrenaline rush alive.
Dudhsagar Waterfalls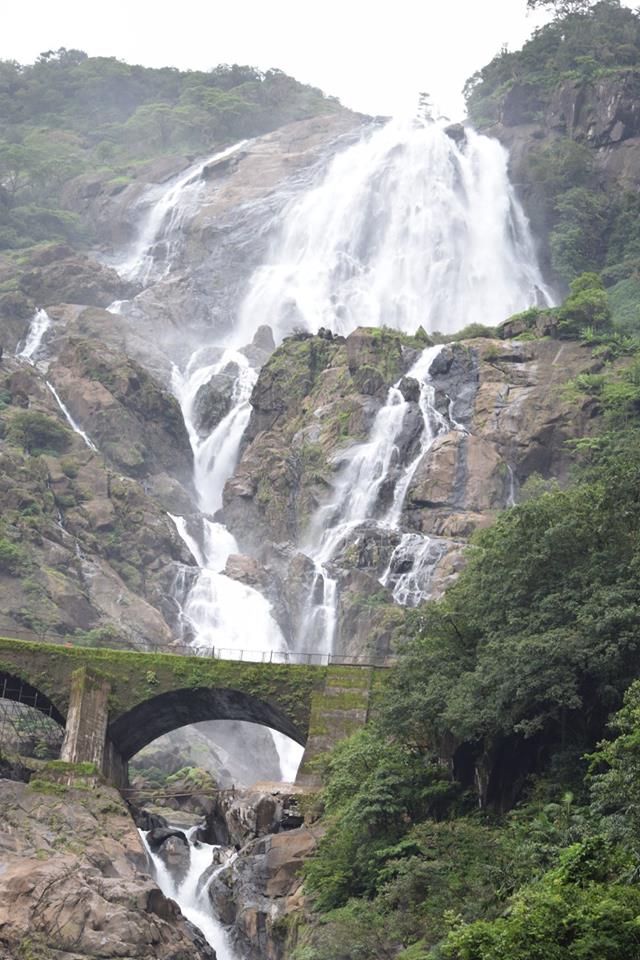 The cascading Dudhsagar Waterfalls reside while one is on their way to Goa (via Mumbai). Dudhsagar, which means the Waterfall of Milk is a pure serene view if you go for the Dudhsagar Waterfall trek as you get to experience the picturesque view of the waterfall amidst the western ghats. This hamlet is a true example to prove that Goa is beyond its beaches and churches and the Dudhsagar Waterfall in Goa will draw a different, mesmerising picture of the place
Sailing in Mumbai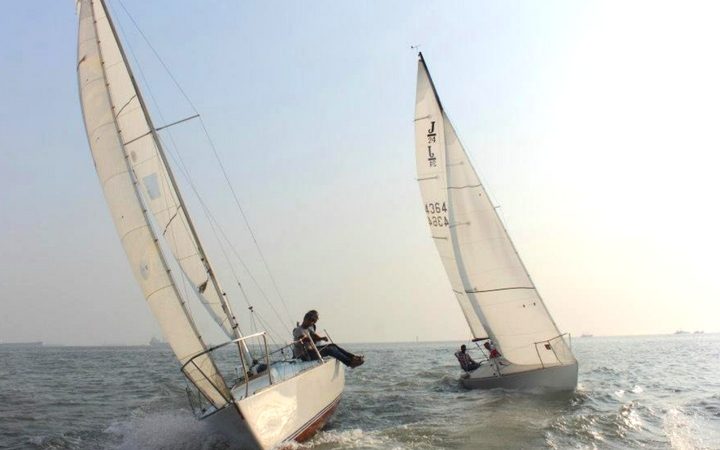 Sometimes it's better to distance from the chaos, surrender to the peace. And this is what you can easily do if you reside in or around Mumbai. Sailing in Mumbai is a real thing as it is blessed to dwell in the Arabian Sea. All you need is to spare 2-3 hours, pick your time, whether it's the sunrise or sunset that pleases your soul and find yourself listening to the rhythm of moving water.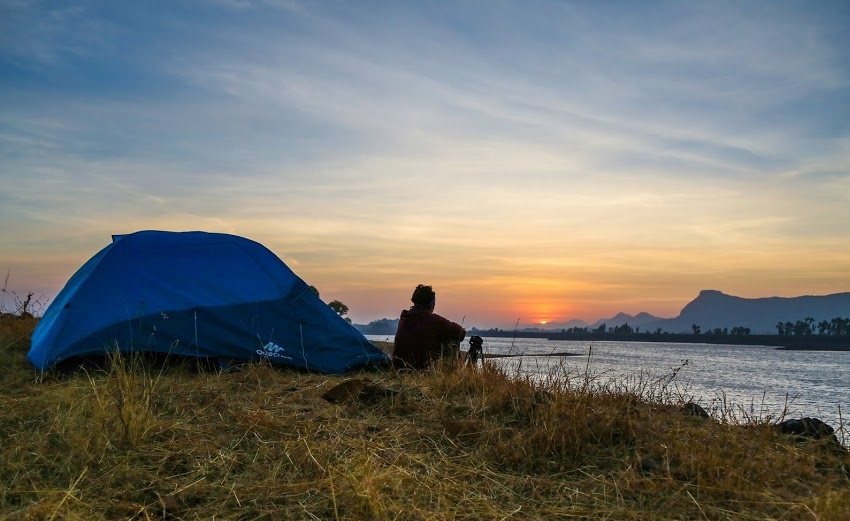 If witnessing a magical night, full of stars, nature and pure air are all you need to pump yourself, Vaitarna Lake Camping will serve all that you need. Majority of the people gather for Stargazing and Vaitarna Lake camping. Two days at the campsite offers you the majestic Sahyadri ranges on one side and the calming crystal water of Vaitarna Dam on the other. It's a treat to spend a day in the lush green land, admiring the nature, having your dinner under the starry night and sitting by nature without any worries.
Pangarchulla Peak Trek
Okay, we know that Pangarchulla trek is not an adventure anywhere near the Mumbai, but we couldn't help but add under the list. And with summer break and long weekends around the corner, it is realistic to execute this plan for someone who finds solace in the snowy mountains. The Pangarchulla Peak Trek takes you to the altitude of 14,700 feet and gives you the chance to explore the amalgam of forests, farms, snowy mountains.
River Rafting At Kolad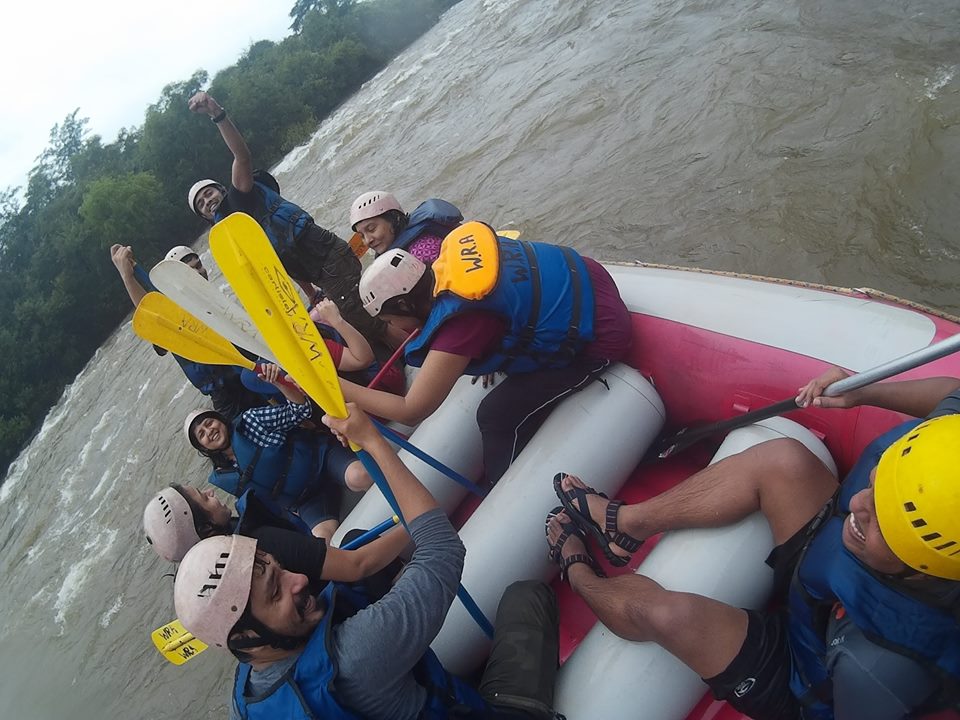 If you are a vivid reader of our blog, you must have read about this an ample of times. And the reason why we keep emphasising on it is because Kolad river rafting is one of the only rafting spots around Mumbai. What a bliss it is to just sign up for the Kolad river rafting booking slot as per the convenience and find yourself in the middle of the Kundalika river without any fear. The Kolad river rafting charges for the expertise, raft, the lifeguard and beautiful memories for life. So it is an escape from the world just for a few moments but worth as all that the Kolad river rafting cost you is your time and 2888 INR for the fulfilling experience.
Paragliding At Kamshet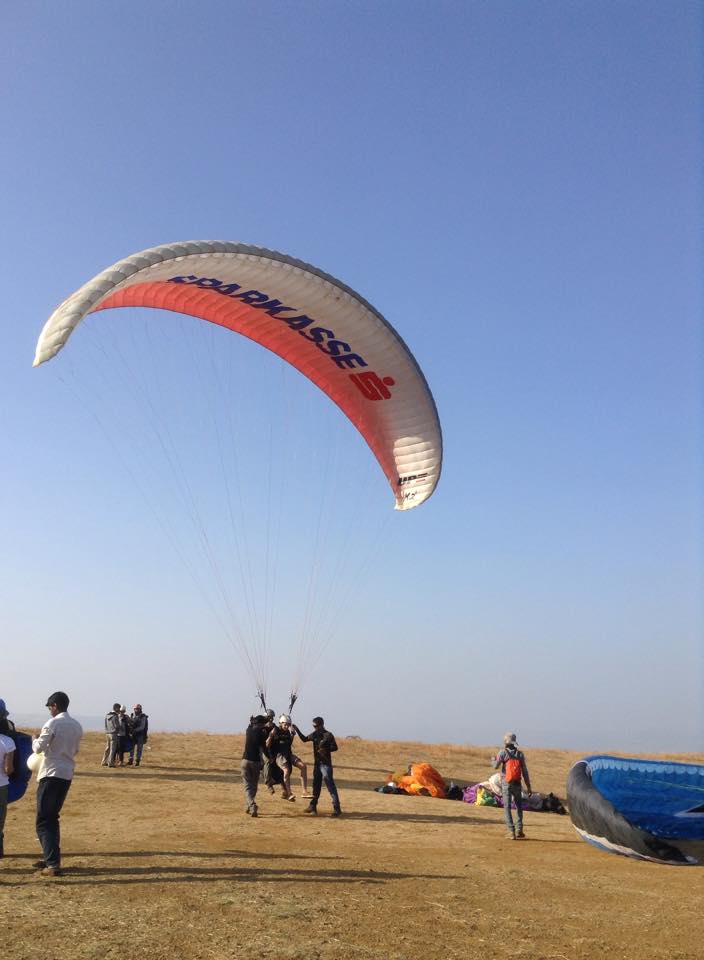 We often have the urge to go for Paragliding activities out of nowhere. And it is obviously very difficult to travel to Bir when you have barely a day in your hand. Paragliding in Kamshet cost id perfect for such sudden desires which don't want you to go for an extended long trip to Paraglide like a bird. If you dwell in Pune, Paragliding in Pune cost 45 km of a ride and if you reside in Mumbai, Paragliding in Mumbai cost you only 110 km and 5250 INR. This will let you live and witness the diverse landscape of the mountains from the sky. The peak season is from mid-March to May and that is why you should sign up for this to make the most of the experience.
Author: Radhika Shah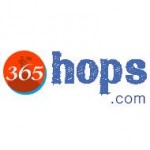 Comments
Comments