There are videos and pictures published often about, skydiving is a lifetime experience. And the same images and scenes shots often excites one to be in the same situation, floating in the air amidst the clouds and witnessing the world from a bird's perspective. But what if you can dive into the sky every time in different ways?
Let us take you through the different types of skydiving –
Tandem Jump
Tandem skydiving is popular for first-time skydivers. In it, the jumper is provided with 30-second free-fall secured to the instructor's harness. The instructor operates the equipment so that the jumper experiences at its best. It is said to be the safest option if you are a beginner and want to experience a thrill with less stress about the safety. This is also suitable if you do not want to spend time for training and just have a leisure experience. All you need to do is make your mind, sign up for it, breadth and witness the bird-eye view, live every moment of the incredible jump.
Static Line Jump
If you are someone who wants to encounter the experienced solo on the first day, static line is at your rescue. It requires 6 hours of training and during your dive, you are connected to the aircraft through a cord. After the fall, the parachute opens automatically in short free fall.   Line skydiving helps you to avoid the stress of operating your parachute and let you mesmerize the view.
Accelerated Free Fall or AFF
If your adrenaline rush insists for a skydive without being attached to anything and solely operate the equipment, Accelerated free fall is your cup of tea. But mind you, in order to have some serious fun, in returns demands serious training and practice. Your accompanied instructor would give you air-in instructions with hand signals until your first jump. You open the parachute at 5,500 feet and while landing on the ground, you find another instructor. He will guide you in piloting the parachute.
There are several skydiving training centers which offer you the training. The Skyriders, Mysore provide with two courses, i.e., First Jump Course (3 days course) and the Solo Jump Course (5-7 days). The Indian Parachuting Federation in Deesa (Gujarat), Walt Air Escapade Thrills in Pondicherry, Chimes Aviation Academy in Dhana (Madhya Pradesh), and 360global in Aamby Valley are several others to offer.
The price varies from 15000 to 40,000, Depending on the type of experience you choose.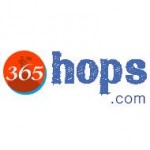 Comments
Comments