Paragliding is currently something wished by every youth to undertake to get into the adventure of life. Bir Billing paragliding has also hosted the first-ever World Cup of paragliding in the world. It offers some of the most beautiful sites for camping too. Bir Billing further has best climatic conditions for paragliding. Although the place can be visited all year long, best months to visit are- from March to June and October – December.
Fun spot for camping and paragliding in India – Bir Billing
How to have the best experience of paragliding in bir billing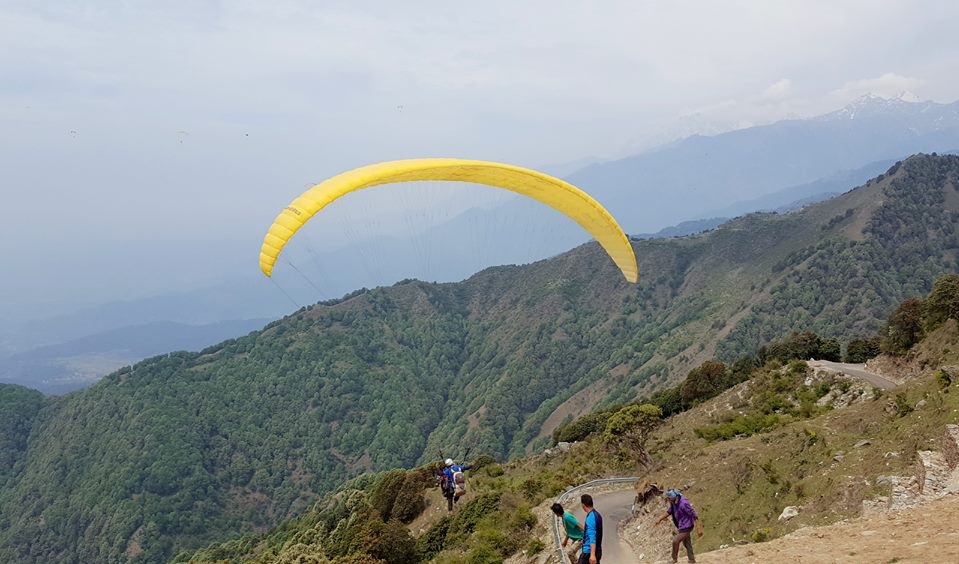 It is natural for adventurers to enjoy paragliding here as it is situated in the perfect location of Himachal Pradesh, the heavenly abode of mountains, camping and a lot of treks.
Book the activity in advance to avoid any unwanted chaos.
Experience breath-taking view of mountains with advance booking facilities.
Bir Billing paragliding gives you a chance to not only enjoy mountains but also beautiful valleys and meadows which forms a part of this destination.
Get a chance to enjoy different aero sports that can give a rush in the adrenaline.
Why choose Camping Bir Billing adventure?
One of the strikingly beautiful destinations of the country.
Best landing site with nearby peak of Dhauladhar mountain and the various valleys and meadows in this region.
The destination, Bir Billing has won accolades for being the most beautiful destination for both prime and professional reasons.
Bir Billing has also tried its hand on the power of paragliding.
An envelope of lofty mountains and lush green meadows act as a beautiful tapestry for this location.
History of bir billing dates back from 2015 with the beauty and power of this scenic destination so renowned that it has been the host for the paragliding World cup in the month of October in 2015.
The bir billing paragliding cost is also so reasonable that adventurers from college life to office life can enjoy the quest. Bir Billing promises to provide all kinds of fun, thrill and adventure for the participants. Another significant aspect that an adventure fanatic should consider when planning paragliding in himachal pradesh is the cost of having the fun of this sport.
Only two days of planning on bir billing paragliding season can take you to an adventure of lifetime. On your day one you can participate in hiking in Billing at a distance of almost 7 Kms. After hiking, the participants will reach the world renowned take off point for paragliding. The lunch is enjoyed at the mountain peak with the menu being pahari rajmah and any of the locally available vegetables. Dinner and overnight stay arrangements are made in a tent. An arrangement for the bonfire is also made.
On day 2 participants can enjoy paragliding tandem from Billing and land at Bir Chougan, after taking their breakfast. After the landing, the participants can start for their respective destination with the beautiful memories of this scenic location and thrill of paragliding.
Each and every operator of bir billing paragliding booking service provides the necessary facilities as well as services in this location, ensuring the purest form of fun while gliding in the sky irrespective of the fact the glider holds any prior experience or not. Get your packages today!
 This Winter, Rekindle Your Bond Of Friendship With These Five Himalayan Treks In India
Get lifetime experience of jungle safari in jim Corbett with us
We guarantee you to have the lifetime experience with our four day experience of jungle safari in jim Corbett. To be lost in the wild nature is all every human being wants to get away from the daily noise of the city. A perfect weekend gateway to experience the natural world with the oldest national park. Every year this park attracts thousands of tourists and provide them a fresh time and make them ready for the Mondays again! Jim Corbett is located in Uttarakhand and is home to the majestic Royal Bengal Tigers. It offers a majestic diversity of flora and fauna.
Why safari experience in jim Corbett?
From  jeep safari in jim corbett to elephant safari, you get a truckload of options to enjoy this serene place.
A chance to enjoy five different zones- Dhikala, Bijrani, Jhirna, Dhela, and Durgadevi.
At a pocket-friendly cost, you can get your own jeep and have an experience on your own into the home of nature.
Jim Corbett is home to a diverse species including more than 500 species of distinct flora, 600 types of birds, as well as various wild animals such as elephants, leopards etc.
The adventure of jeep safari river crossing is something tourists take as souvenirs from here.
Jim Corbett Safari is one of the most wonderful ways to check off another adventure from your bucket list. Divided into five different zones, Corbett jeep Safari can take you to five zones namely – There are three types of safari offered that is canter, elephant safari in corbett and jeep safari that offers a splendid view of the park's wildlife.
You can book jeep safari in Jim Corbett at very reasonable prices and thus have a time of your life in a budget-friendly manner. Jim Corbett National Park Timings to visit in a year ranges according to the zone you want to visit. While you can visit Jhirna and Sonanadi Zone throughout the year. Dhikala, Bijrani and Durga Devi Zone are usually visited from the month of October to June. The jim corbett safari is a way to get away from daily life problems and indulge into the gifted nature. Before we tell you how the fun and adventure is divided in four days, let us also inform you that safari's prior booking can help you in making best of your plans.
On your first day you will be check in jim corbett camp side where lunch will be served after that you will be go side seen in Garjiya temple and Corbett museum before dinner and some rest! The second day is all about nature love which includes activities like river side wall climbing, rappelling, flying fox, and elephant ride. Mind you that you will be served all the meals including breakfast dinner and lunch in your vacation period. Now, day three is all about enjoying Lake city Nainital, Corbett fall, Kaladungi museum, boat ride, cable car ride, shopping in tibetteen market, Naina devi temple visit. Lastly, you will get an opportunity to take a final look of the nature's gift before bidding goodbye to your amazing adventure days and saying hello to regular life.
 Spread Your Wings and Fly Far in Kamshet
Say hello to an adventurous ride with paragliding in kamshet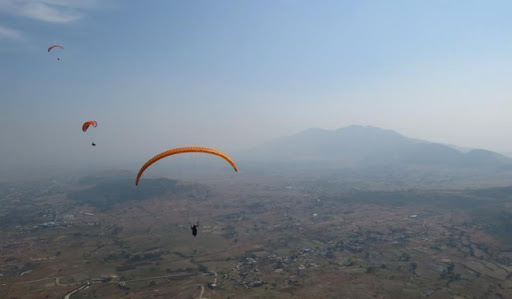 The people of Pune, Mumbai and nearby or far area places, it is time that you gift yourself and your loved one's a time of your life, take your family, loved one's or even yourself to a getaway weekend and enjoy the gift that is nature. Only in few hours of paragliding in kamshet will make you forget about the daily horn sounds, traffic, work pressure and deadlines. In the air, away in the wind, Paragliding is one of few adventure activities that everyone should try once. The exciting activity is worth the time and cost.
Why kamshet for paragliding?
Despite several destinations in India, here is why Kamshet is the ultimate destination:
A renowned location for offering an exclusive paragliding experience to the tourists.
Kamshet I located at the heart of Maharashtra, km from Pune district in Pune and 110 km from Mumbai, Maharashtra.
Nowhere else can you enjoy the fun of soaring in the skies like a bird and taking in the beautiful sights rolling past beneath.
The site has picturesque view with diverse landscape when seen from flight high up in the sky.
The paragliding activity offered at the destination is carried out under the supervision of certified pilots and instructors to ensure the maximum security and well-being of the participants.
This destination is additionally perfect because it is situated amidst the backdrop of the Sahyadari range and valleys.
Last but not the least, the kamshet paragliding cost is absolutely pocket-friendly that can give you a better experience.
Things to remember:
Participants have to be physically fit and be more than 15 years of age for the activity
It is a wind dependent activity, so the participants are advised to refer to detailed weather reports of the area, including wind speeds and direction on their intended day of the activity so any chances of sudden cancellation and resulting disappointment for the participants can be avoided.
The duration of paragliding is 8 to 10 mins.
You may fly 1500 ft high on a good weather day.
The Video price of the Paragliding activity is excluded from the tour cost. You may directly pay to the tandem for the video taken of your flight.
Medical advice to remember:
It is advisable to have a medical fitness check up done. If suffering from any kind of allergy or ailment, do carry proper prescribed medicines to prevent serious health problem including heatstroke, sever headache, cough, dehydration and hypothermia. Participants suffering from chronic conditions like asthma, bronchitis, blood pressure, migraine, diabetes etc should seek their physicians advice before participating in the activity.
There are two ways to travel to Kamshet. First is to travelfrom Dadar towards Kamshet via Navi Mumbai. On day one you will be briefed about session Tandem Paragliding activity. Enjoy the thrill of Tandem Paragliding in Kamshet. You can also enjoy scenic beauty of Pawna Lake. The trip includes breakfast and lunch. Get your experience of paragliding pune, Mumbai at the earliest.
 7 White Water Rafting Locations In India Which Is Sure To Quench Your Thirst For Adventure
Groove in nature with rafting rishikesh
'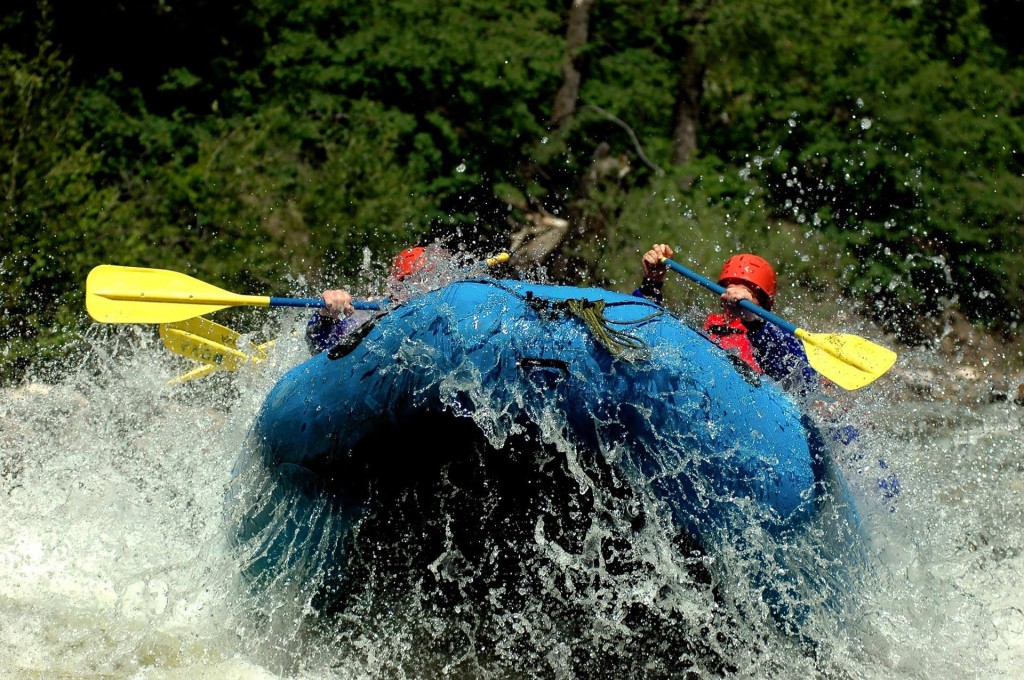 The place of sagas,' Rishikesh offers you the best experience of rafting. The pictures and videos of rafting rishikesh have been viral several times. Rafting in Rishikesh is becoming 'the river-running destination' of the world. The spiritual city gives you the experience of nature's love. The best season to take up this adventure is from September to November and March to May. Known as best adventure in India and worldwide, river rafting in Rishikesh has best packages. Get ready to gift yourself a time into the wild nature in the spiritual city and freshen up from daily stress.
Choose Rishikesh for rafting and we will tell you why:
The adventure activity provides a wide range of options depending upon the budget as well as difficulty level. All the options are wide open to you and you can pick any of which.
A perfectly safe activity with professionals managing the adventure and therefore keeping you safe and secure.
The rafting in rishikesh cost is absolutely worthy every penny offering you best of experience.
The experience along the banks of the River Ganges will help you to find a new refreshed and rejuvenated self.
The 30 River Side Eco-tent (without attach washrooms) situated in the lap of the majestic Himalayas along the banks of River Huel amidst a panoramic scenic beauty will surely take your breath away.
Don't miss the special attractions of Archery, Dart, Carom, Ludo, Chess, Basket Ball, Volleyball, Cricket with Softball, Badminton, Special Arrangement of Rain Dance During April/ May & June Only.
The packages are such that will you a memories of a lifetime. Awaken the inner child in you with pleasant gateway. We promise you that you will forget the hectic daily life and stress in a weekend. Interestingly, reaching the camp which is through Phoolchatti that is just a stone throw away from River Huel near Ganga River at Rishikesh, Uttarakhand. You can easily travel to Rishikesh by road or by rail as the place is well connected with other cities like Delhi. Once you reach Phoolchatti you will have no difficulty in locating Camp WildHawk. The river rafting in rishikesh packages is best in almost all the time for tourists as the place is open for vacation getaway all year round.
Now talking about the fun then the camp offers Music with Portable Bluetooth Speakers Available Free of Cost at Camp for Your Group. (Refundable Security Amount need to deposited at reception). Additionally, you will be provided with 01 Veg Breakfast, 01 Veg Lunch, Daily Evening Snacks With Bonfire, 01 Veg + Non Veg Dinner, Waterfall Trekking, All Other Activities Available at Resort ( All Transport on Additional Charges). Get your rafting rishikesh season today with us. To know more about our exclusive offers visit- http://www.365hops.com/camp-ganga-river-rishikesh-eid1931 or you can also call on Mobile:+91-7838984471 and get your prior bookings for your amazing trip.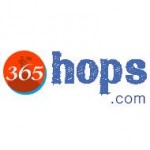 Comments
Comments