"The fast forward landscapes while driving
The warm love of the wrinkled smiling faces
The green countryside dotted with Yaks and Huts.
Then the romantic Rhododendron flowers spread everywhere
The tiring muscles distracted with the vast Dzongri and Thansing meadows
The heavenly golden glimpse of mighty Kangchenjunga early morning
And the rewarding Samiti lake while returning,
untouched with any human presence."
 We can't describe the Goechala Trek any shorter than this!
Introduction
Sikkim is the least populated state in India. The most well known trekking route in Sikkim is from Yuksom to Goechala Pass known as goechala trek. It is also a base camp for the world's 3rd highest Mountain, Mt. kangchenjunga. This trek is not for the faint hearted.
History
Sikkim is dominated by 3 major groups – The Lepchas, the Bhutias, and the Nepalis. Lepchas, the original inhabitants of Sikkim call their land 'Nye-mae-el' i.e, the paradise. They call Kangchenjunga as KINGTSOOM ZAONGBOO CHOO, which means auspicious forehead peak. The Lepcha people are great worshipers of the peak. They believe that, one should always respect the mountain and must not climb the pinnacle of a holy mountain. The first climbers of Kangchenjunga Joe Brown and George Band, who were part of a British expedition, honored the beliefs of the Lepchas, by stopping a few feet short of the actual summit.
The hosting Kangchenjunga National Park was established in 1977. The park is home to White tiger, a mutant of the Indian Tiger. The trails of Goechela trek cost are used by the villagers, to carry forest produce to the villages. This track was cut through, by Tensing Sherpa, a Nepali India mountaineer, to construct a base camp, for mountaineering students, of Himalayan Mountaineering Institute, of Darjeeling. This track was used later for several Kangchenjunga expeditions.
Pics From :::: http://goo.gl/DXOGNr
Permits
Once you are at Yuksom, you have to take permission from the nearby police station/ the check post of the khangchendzonga Forest Reserve to continue the trek.
Keep these following things for the permit –
Photographs- to attach onto the forms
Medical certificate – ensuring your fitness for the trek
Disclaimer certificate – ensuring your submission to voluntarily participate in this trek
PAN card is not allowed.
Adventure Cell of Sikkim Tourism & Civil Aviation Department issues permits that can be organized by trek operators. Solo travelers, Indian or Foreign Nationals are not permitted to visit protected areas, so please travel to these areas in groups of two or more. Restricted Area Permits (RAP) is mandatory for foreign travelers only. Permit fee may cost you below 1000 rupees.  It is unfortunate for us to say that foreigners are charged much higher. Trek permits that cost only a few hundred rupees, Rs 4,000 – Rs 6,000 are charged to foreigners. There is no direct window from where a foreigner can buy a trekking permit. The government has made a rule that only trekking agents of Sikkim can get permits for foreigners.
How to reach
By Train:-
The nearest railhead is New Jalpaiguri (JP). It is connected with all major railway stations. You can choose to come to Kolkata and take one of the many trains to NJP.
By Flight:-
If you are taking a flight then you can fly in to Bagdogra airport. From here you can directly drive to Yuksom.
Best time to visit
The autumn months of October-November and summer months of April to June are ideal for this trek. For the dare devils who can brave chilling winter, can do this trek between December to February. In Monsoon it gets prone to landslides so it is not recommended to go during this season. It can get quite crowded on this route during October and sometimes during May as well but trekkers who can brave the early spring (April) and late autumn (mid November to mid December) would enjoy at its best. We don't want to give a standard itinerary as you will find that anyways all over the internet. We have tried to cover some basic and relevant information.
Route/Itinerary
Day 01 – NJP/Bagdogra/Siliguri to Yuksom 5670 ft
You have to reach the base village of Goechela i.e., Yuksom by jeep. From Gangtok, The way to Yuksom is really adorable. The greenish blue water of the Rangit River flows through the marvelous Himalayan Mountains. It is also possible to go directly from Siliguri or Bagdogra airport to Yuksom, the journey time would be same in both the cases.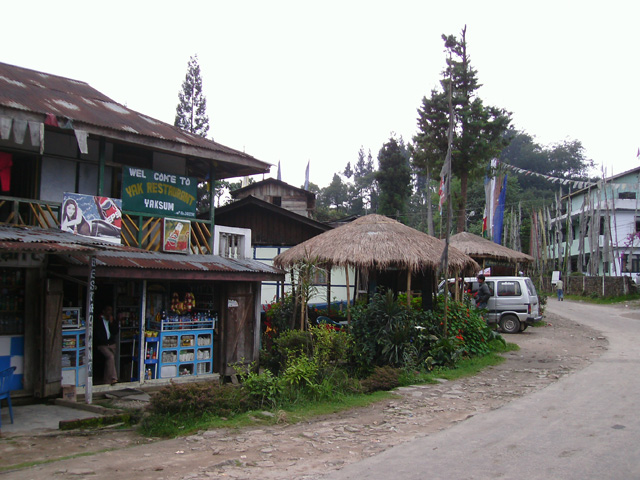 Pics From :::::: https://goo.gl/HZOea2
Yuksom was the first capital of the Kingdom of Sikkim, established in 1642. Yuksom literally means the "meeting place of the three learned monks".  This little town of Yuksom lives on agriculture and Tourism. Major produce includes maize and potatoes. Yuksom is the last hope for one to pick up some provisions for the trek. Yuksom plays host to many shops. So there is no requirement to stock items from Kolkata, Siliguri or Gangtok till this point.
Day 02 : Yuksom 5,600 ft to Sachen 7,150 ft.
Many travelers like to cover the whole distance from Yuksom to Tshoka in a single day, but it is very long and tiring. So we recommend you trek only till Sachen. (If you still want to go ahead, then you can trek up till Bakhim and camp there. There is a forest rest house at Bakhim and some trekkers love staying at Bakhim. Simply for its view of the Yuksom valley) Reaching Sachen won't take more than 3 hours.
Day 03 : Sachen 7,150 ft to Tshoka 9,700 ft via Bakhim 8,600 ft.
This path is very steep and the altitude gain is considerably huge. Here you will be introduced to the beautiful Rhododendron trees. This location is much better than Sachen which some great views of the valley below. From here you will be able to see the first snow peak, Mt. Pandim. Tshoka is an idyllic village consisting of 3-4 houses that are occupied for half the year and abandoned during the winter months. This is the last village on the trail Inhibited by about 10 families. They fled from Tibet with Dalai Lama.
Day 04 : Tshoka 9,700 ft to Dzongri 13,000 ft via Phedang 12,000 ft.
This day is going to be main and slightly difficult compared to the other days for the trekkers. The trail will be surrounded by beautiful Rhododendron trees and flowers everywhere. Rhododendron is the State tree of Sikkim. After a stiff climb for about half an hour, the trail spreads out to a gradual climb. The trail changes to a paved one with wooden logs. It is a delight with Rhododendrons taking over the trek.
Remember Stairway to Heaven by Led Zeppelin? This place exactly depicts like that! By the end, you will be reaching some 13,000 meters, which is too much. You can suffer from some headache as there is some lack of oxygen in such surroundings.
Day 05 : Dzongri 13,000 ft to Dzongri top 13,675 ft, then to Thansing 12,900 ft via Kokchurang (12,000 ft).
(Some people take this day off to rest so that they can get use to such a high altitude.)
The climb to the Dzongri top is around 40 mins, but it is pretty steep. Dzongri Top, where one gets view of snow capped peaks including the Mt. Kanchenjunga for the very first time. There is Kumbakarna, Kabru South, Kabru North, Kabru Dome, Black Kabru, Kanchenjunga, Pandim, Jaipan and so many peaks. When the sun started to come out, one by one the tips of these numerous peaks lit up in a golden glow. A truly majestic sight indeed.
Thansing is actually a meadow, exactly at the same altitude of Dzongri. To move towards Thansing you will have to descent a slope of 1000 ft. and after that you will have to again cover the altitude by climbing another 1000 ft. from Dzongri. At Thansing, The meadows present will give an open invitation to set up your tents as there is plenty of space. You should be well packed inside your blankets as the night is going to be very cold.
Day 06 : Thangsing 12,900 ft to Lamuney 13,600 ft.
Traversing from Thangsing to Lamuney is not difficult. You can do it at a very leisurely pace. After reaching Lamuney you can go to (If time permits) the serene Samiti lake. You just can't get enough of this tranquil lake. There are several Myths surrounding this place. It is said that, this is home to Kangchenjunga Demon, a type of Yeti.
Day 07 : Lamuney 13,600 ft to Goecha La 16,000 ft via Samiti Lake 14,100 ft, then back to Thansing.
Today you will finally Summit the trek, If only you time it correctly. Since camping at Samiti lake is prohibited, Trekkers need to make the Goechala attempt from Lamuney. You gain an altitude of 2,300 feet in scarce air.  This makes the route very long and hectic.
Pics From :::: https://goo.gl/e13sGt
Follow this timeline to accomplish the trek successfully. It starts at 3:00am early morning.
Start – End
2:30 – 3:00 = Start from Lamuney
3:00 – 4:00 = Reach Samiti Lake
4:30 – 5:30 = Sunrise point (Viewpoint 1)*
5:45 – 6:00 = Descent to the sandy bed of Zemathang.
6:00 – 7:00 = Get to the other end of Zemathang in another half n hour**
7:00 – 7:30 = Reach the summit and walk along the ridge to reach View point 2 #
8:00 – 9:00 = Attempt for the actual Goechela pass (optional)
9:00 – 9:00 = Start heading back from wherever you are##
* As you get closer to the sunrise point, the sun would just start to peek behind Kanchenjunga. Don't miss the sunrise at any cost!
**A curve later is the start of the ridge climb that leads to Goechala. Aim to be at the base of your ridge climb by 6.45.
# It is okay to end your trek at Viewpoint 2 and head back. Or trek further to the true Goechala, which is a straightforward trail for another 30 minutes. The view from Viewpoint 2 is much better and grander than the true Goechala.
##If you are heading back, then start your return at 9.00 am from either Goechala or Viewpoint 2. If you have not reached either of these spots by 9.00 am, turnaround from wherever you are. 9.00 am is already late in the high mountains of Goechala.
The Goechala day is easily a 12 hour rigid trek. It is thrilling and exhilarating. But it is a long day. Plan it well. Stick to the schedule.
Day 08 : Thansing to Tshoka via Phedang.
Day 09 : Tshoka to Yuksom via Bakhim and Sachen.
Day 10 : Leave Yuksom early morning and reach NJP.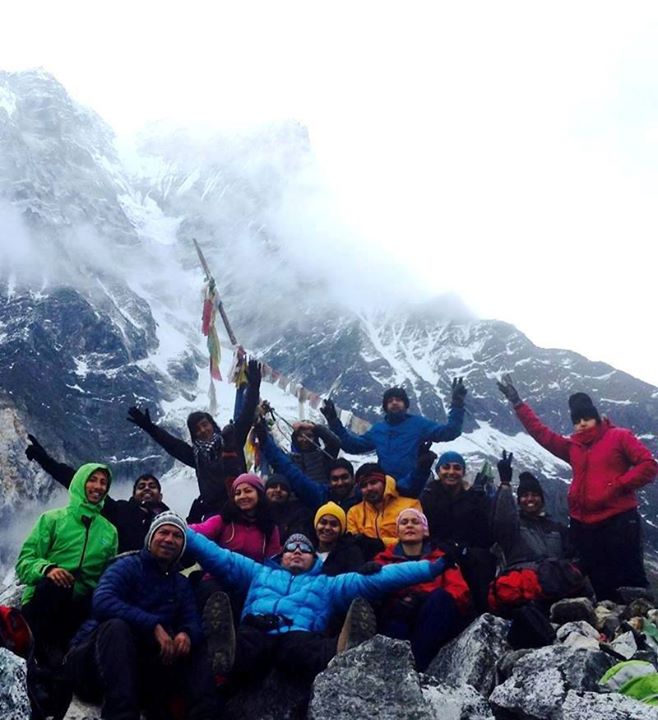 Emergency Numbers
Gyazling Ambulance: +91 3595 250823
Sikkim Police, West: SP – 953595 250763
SDPO/Gyazling: 250872/250873
Chief Medical Officer: +91 3595 250634
Gyazling Hospital: 250823
Jorethang PHC : 257233
Tourism Information Centre, Gangtok: 03592-209090
Some tips and guidelines
- The guides might usually have a medical box with them. But it is recommended to carry your own medical box. AMS is common here. Consult your doctor for what you may require to carry.
- Yaks are stubborn, eat less and shit a lot. So be prepared to walk on the track filled with yak shits.
- There are millions of bugs and they literally bite away any exposed skin. Keep your body covered, and some mosquito repellent cream.
- To avoid Blisters and cold one can wear double socks.
- In case you are carrying your Camera or Mobile phone with you, make sure you carry enough supply of plastic waterproof bags.
- This is a moderate level trek. So prepare accordingly.
- Carry a good quality backpack that can ensure harsh conditions and also a sleeping bag that is durable and comfortable.
- Things to carry – Camp shoes for Crossing River, winter jacket for dealing with cold. A woolen cap to protect yourself from cold, 2 liter water bottle and a Trekking pole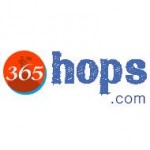 Comments
Comments