Whether you are in your country or not, you will find several reasons to stay rooted with your nation, always making it proud in one way or another. And Shital Rane Mahajan is no different. On the occasion of the 72nd Independence Day of India, the 36-year-old flagged the nation's tricolour by skydiving 5000 feet in Finland. The Indian adventurist ticked off this from her bucket list by accomplishing her long desired dream.
The Padma Shri winner was handed the 10 by 6 feet tricolour by the Indian Ambassador of Finland, Vani Rao. Talking about her experience, she said, "It all happened within 100 seconds. I stepped out of the aircraft, opened my parachute and then the flag bag tied to my waist, unfurled the Tricolor and continued with my dive."  Though Shital has several demo jumps with various flags under her credits, this has been her first ever experience with an Indian Flag.
Months back, she made it into headlines for skydiving 13000 feet over Pattaya (Thailand) in a coloured Nav- Wari saree (9 yards saree).
With around, 18 national and 6 international skydiving records, and over 705 jumps globally, she has earned recognition at national and international platforms  She became the first woman to skydive 2,400 feet in minus 37 degrees of North Pole without any practice.
The mother of two has several other feathers attached to her cap. She has dived on all seven continents in around 10 years, on Antarctica, Australia, Asia, Africa, Europe, North America and South America. She was the first Indian woman to be nominated by the Aero Club of India for the FAI Sabiha Gokcen Medal for skydiving in all seven continents.
Talking about her further goals, she is keen on pursuing her dream of skydiving over Mt Everest, despite two unsuccessful attempts in 2010. And for this year,  she aims to achieve her set target for a 'family dive' with her husband and twins.
Source: Hindustan Times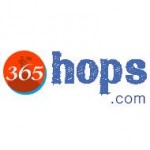 Comments
Comments