Are you in England or in a place nearby? Skiing is the best sport for you to try. If you are in a dilemma about where and how to proceed, first of all, find a local centre for skiing in England, Scotland or Wales. You will find one easily. There is a Facebook page of the popular The Ski Club of Northern Ireland. You will find useful information about skiing and even disability skiing arrangement. Let us know more about this wonderful sport.
What is Skiing?
Skiing is an activity in which you glide on a snow base slope. You need to fix your feet to skis and wear boots apt for the activity. Finally, you glide through the snowy slopes. Initially, ski enthusiasts learn the art at indoor centres of snow or on dry slopes of ski. Finding a centre that trains you on skiing is the best way to overcome the fear. You also get the necessary equipment with the training.
Expectations
There are many things that you can expect out of this adventurous activity. Some of them are mentioned below.
If you have been trying to lose weight for a while now, you can do so while skiing. People burn approximately 500 calories per hour while skiing
Turning downhill, it is your knees that take the burden of your body weight and that is an important act to strengthen your bones and muscles
You gradually learn the art of balancing and also build the muscles of your legs and stomach
Children from the age of three can undertake the lessons as there are centres that make this provision and your dream a reality
There are disability skiing centres too that help disabled people in making their way through the snow with intensive training and coaching
Skiing is a sport that requires precision and balance on your body. This can be achieved by getting trained under professionals. You may have inborn talent. Still, you can nurture the potential by attending classes trained by experts. People of all age can try skiing and see a change happening in their body and mind.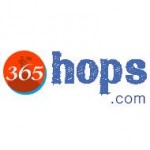 Comments
Comments