Mohammed Izhaar never knew that his sojourn of 4 months is actually going to be of 2 years. Mohammed Izhar is a 32-year old mechanical engineer by profession and a resident of Mysore, Karnataka. His passion is cycling while engineering is his day job.
In March 2016 Izhaarhad started his journey from Bengaluru and it was going to be only a journey of four months up to Kanyakumari. Instead, it has turned out to be about two long years, in which he covered more than 29,000 kilometers across several states of India.
Izhaar had started cycling to get out of the mundane life and slowly as the bug caught on with him, also shifted to trekking and running. One facet of cycling, which he likes is that he gets to learn the culture, he says.
He has figured out several ways of low-budget travelling in his own words. "Initially I used to take hotels which used to cost a might but then I started camping for cost cutting. I am also generally hosted by cyclist groups in various cities." The states remaining on his list are Jharkhand, Nagaland, Manipur and Mizoram. Izhaar covers for an average of 100 kms a day and is also joined by people from time to time on a cycle.
He also walked for around 2,200 kilometres in Kashmir, Himachal Pradesh and Uttarakhand. Izhaar has been on the road with his cycle for 750 days now and is still going on to complete the mark of 1,000 days.
It seems like the universe does really conspire to help you when you set a goal, as Izhaar says "Cyclists in Bengaluru did crowd funding and managed to get a sum of Rs. 70,000, which will help me to go on with my journey for another year. People do ask me questions and look at me with curiosity, but then it is all a part of journey."
So the next time you would see a tall man with wavy hair riding down the roads in your city, please look closely, it might be our man Mohammed Izhaar riding up his 27th state in India.
Source – thehitavada.com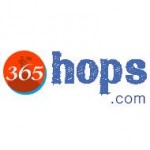 Comments
Comments