"Let your summer be filled with break out rules, standing apart, ignoring your head, and following your heart."
Happiness is a cool breeze on a hot summer day and when this cool breeze is in Himachal Pradesh, it is even better <3. Being home to some of the best summer getaways, Himachal Pradesh is an instant relief to the scorching sun in north. Amidst the mountains, I forget myself, leaving all the worries behind with heat. Nothing else remains important and life becomes a beautiful treat. So if you want to have a magical experience, here is a list of some best places in Himachal Pradesh for this summer:
"I like being near the top of a mountain. One can't get lost here."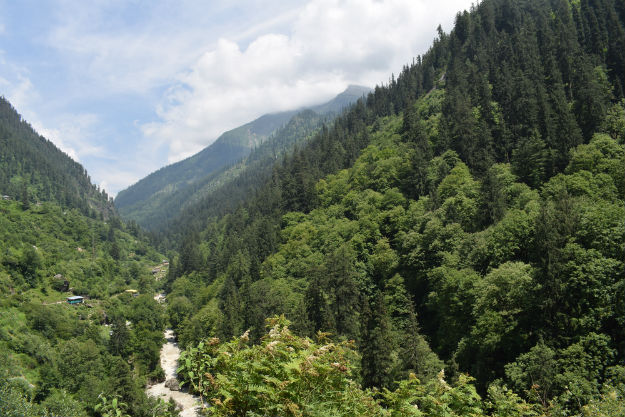 Being one of the best and must do treks in Himachal Pradesh, the Kheerganga trek will take you through the charismatic grey-green mountains with the mighty Parvati river flowing alongside. Once you reach at the top, you will find yourself in the abode of Shiva. Remember what I said? You will forget yourself and find your soul here. The breathtaking views of snow-clad peaks from the top make you fall in love with life all over again. The hot water springs are just a cherry on top of this delicious cake. So for those, who have been meaning to go to this place and get high on life, 2018 is your year and now is the right time.
The Nature Lover's Heaven – Khajjiar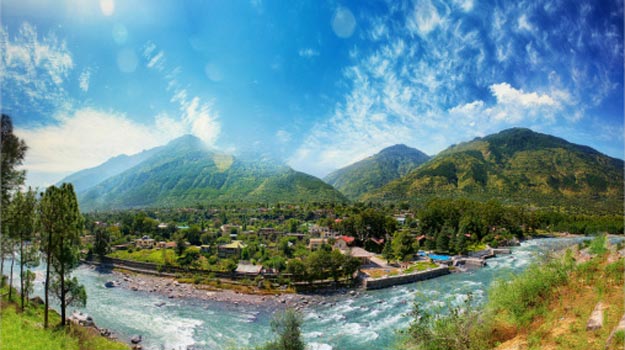 Nature's first green is gold, Her hardest hue to hold.Her early leaf's a flower; But only so an hour. Then leaf subsides to leaf. So Eden sank to grief, So dawn goes down to day. Nothing gold can stay. – Robert Frost, Nothing Gold Can Stay
The beauty of nature at its peak, Khajjiar is a land of verdant meadows and dense deodar forest surrounded by the breathtaking views of the snow-covered Kailash all around. Also known as the Gulmarg of Himachal, it is a starting point for one of the most talked about treks in Himachal Pradesh that is Dalhousie, Chamba and Kalatop Wildlife Sanctuary. Having one of the most picturesque landscape, Khajjiar is one of the most beautiful, yet lesser visited place in Himachal Pradesh making it a perfect getaway this summer.
Be Wild and Free in Great Himalayan National Park
"Why are you so determined to keep your wild silently inside you? Let it breathe. Give it a voice. Let it roll out of you on the wide open waves. Set it Free." - Jeanette LeBlanc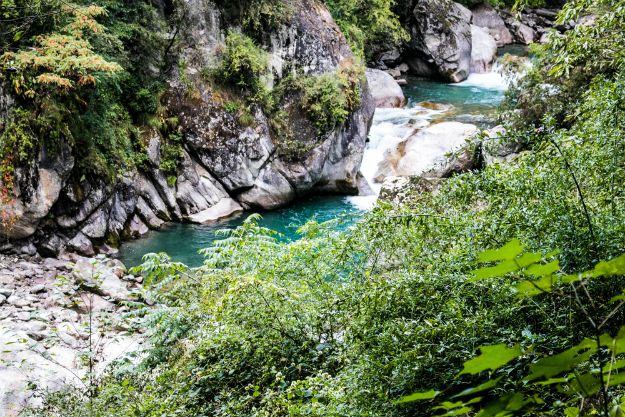 Situated in the Kullu region, the Great Himalayan National Park is one of the best place to be face to face with the wildlife and nature. Offering views of some of the best peaks of India. This place is a magical treat to the mountain lovers like me. Being home to more than 375 fauna species, it was added to UNESCO's list of World Heritage Sites in 2014.
Be in Majestic Dharamsala
"Hills of forest green where the mountains touch the sky, a dream come true, I'll live there til I die." - Don McLean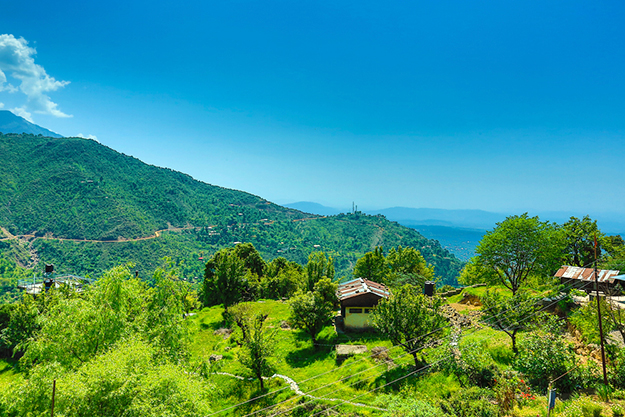 India's popular Tibetan settlement, Dharamshala is a tourist hotspot all year round.A perfect blend of nature and culture, Dharamshala has a lot to offer to those who visit this place. From pleasant weather and stunning mountain views to excellent restaurants that serve some of the best Tibetan food, Dharamshala is adorned with one of the most magnificent temples and monasteries If you think, that is all, you are wrong. For the adventurer in you, we have the Triund and Snowline treks.
"Take time to do what makes your soul happy."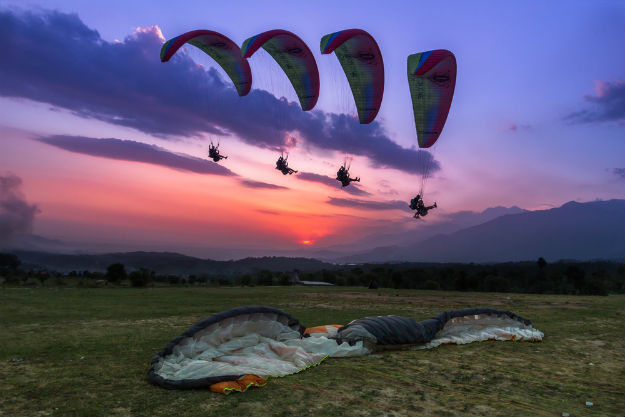 Have you ever thought about how the birds must be feeling up there on a hot summer day? Well! You do not have to imagine when you can experience it yourself by flying high in the sky. Yes, I am serious. I am talking about going on a paragliding adventure in Bir Billing and have a perfectly cool wind touching your face, making you forget all your worries and just having a time of your life. You can also camp in Bir Billing and sip that long overdue cup of coffee with a book in your hand (Ahh! Book geeks' dream :P)
india travel
Comments
Comments