"Kutch Nahi Dekha to Kutch Nahi Dekha" The slogan rings in my head as I imagine Mr. Amitabh bachchan addressing with the backdrop of the famous white desert of Kutch.
True, if you have gone to Gujarat and haven't seen Kutch then you have not seen anything!
The Great Rann of Kutch is the world's largest salt desert that measures about 16,000 sq kms.
A backpacking trip to this land of culture is perfect to explore the following places.
The Famous Rann Of Kutch
Rann, literally meaning desert is the USP of Kutch. The while desert stretches over an area of 7500kms sharing a part of its space with Pakistan. Disconnected with Arabian Sea, it is filled with water in the months of monsoon. Post monsoon it gets dried-up and turns into a salt desert for the rest 8 months from October to May. Miles and miles away, you will see only see shining white salt with shades of setting sun. On a full moon day, this already white washed desert lits-up and transports you into another world. This will be your lifetime moment, where your heart meets your soul.
Rann Utsav, The Celebration Of Culture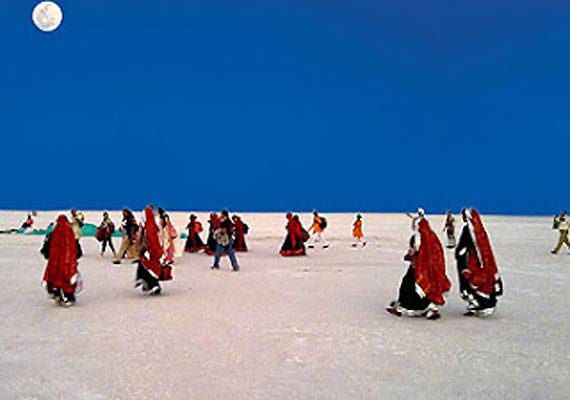 Pics From : http://goo.gl/etXTYz
To experience the white desert, Gujarat tourism started Rann Utsav. Rann Utsav is a 3 month long festival when this desert land comes to life. It is a celebration of tradition, culture and its people. The traditional dance of the local women on the cultural music played by kutchi men will hold your attention throughout.
Bhujodi, The Fashion Street Of Kutch
Pics From : http://goo.gl/EqKnFM
A trip to Kutch is incomplete without a visit to its handicraft village. Bhujodi is a craft village about 8 kms from Bhuj. It is a perfect place for buying traditional craft. The women weave love with their fingers creating embroidery with such perfection that would put modern machines to shame. Bhujodi is a major textile center of Kutch with more than 1000 inhabitants involved in textile handicraft production. All the handicrafts including embroidery, mud work, metal work, wood work, potteries, block printing, bandhani shawls etc. are typical to Kutch area.
Palaces, The Pride Of Kings!
Pics From : http://goo.gl/prZ8xA
Even if you don't like history or historical things, a visit to these beautiful palaces around Bhuj is worth!
Vijay Vilas Palace -
The Vijay Vilas Palace is an impressive 450-acre palace at Mandvi where the Maharao's of Kutch spent summers in the 1940s. The imposing palace is built in an Indo-European style with elegant stonework.
Aina Mahal –
The Aina Mahal palace or "Hall of Mirrors" was built during the middle of the 18th century.  It was constructed with marble walls adorned with gold lace and glass.
The palace was damaged in the 2001 Gujarat earthquake. However, a portion of the palace, which was not so badly damaged, has been restored and it houses the museum, displaying the bedroom, music room, courtroom and other old pieces of arts, paintings, arms, etc.
Prag Mahal –
Just beside the Aina Mahal lays Prag Mahal. This Italian gothic style of architecture was distinct in its time.  It costed 3 million rupees to build this magnificent Prang Mahal.
Mandvi Beach
Get indulged into the Soft sand of Mandvi with its sun kissed crystal clean beach. Its tranquil water will relax you after a hectic day of exploration. The sunset here is beautiful. You can get fresh coconuts and other snacks, swim in very pleasant water, and enjoy a nice view of the coastline. The Mandvi Wind Farm Beach is also worth a visit.
The Religious Swaminarayan Temple
Pics From : https://goo.gl/qceg8B
Every time I visit this temple, I adore its architectural marvel and tend to click (though not allowed) its every corner in my camera. The temple is one of the 6 temples built during the time of Swami Sahajanand, the founder of the Swaminarayan sect. Intricate wooden carvings coated with vibrant colors characterize this temple.
Kutch Museum, The Savior Of Kutch's History
Pics From : http://goo.gl/4002BE
Time freezes by at this oldest museum of Gujarat. It has the largest collection of Kshatrapa inscriptions dating back to the 1st century AD. The extinct Kutchi script can also be found here. Traditional textiles, metal artifacts, pottery, woodwork, sculptures, archaeological objects are some of the other exhibits of this museum.
Lesser Know Places
Some of the lesser known places of Bhuj are the India House and the Ship Making yard.
The Ship Making Yard - Craftsmen still assemble ships out of wood, for local or international clients, and you can feel free to watch them work. If you have never seen handmade boats being built, it will make you truly appreciate craftsmanship–the process is long and elaborate and shoddy workmanship means risking sailors' lives.
The India House – The India house is a replica of the famous India house in London. This place is a memorial of Pandit Shyamji Krushna Varma in his own hometown who led the freedom struggle from India House in London.
Note – There is also Little Rann of Kutch in the east, Kalo dungar and Dholavira in the north.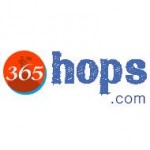 Comments
Comments