"Those who do not jump will never fly."  - Leena Ahmed Almashat
From now on, this quote will remind us of only one man. Yes, we are talking about the Legend, Luke Aikins. He has written his name in golden words and managed to bag a first in his kitty. He is the first man to jump from an aeroplane at 25000 feet with nothing but clothes and hit the 100-by-100-foot net perfectly at the speed of more than 100 mph.
A professional skydiver with 18,000 jumps under his belt, took his most important jump "Heaven Stunt", with three fellow skydivers. They were tasked with helping him remove the oxygen mark which he was supposed to wear for the first 10,000 feet of the jump. They parted ways at 5,000 feet pulling their parachutes.
Immediately after landing, he rose to his feet and rushed to hug his wife, Monica and 4 year old son. When asked how he felt, he said, "I'm almost levitating. It's incredible. To think what just happened… to be honest I just can't get it out of my mouth – all these guys… everybody. It is awesome."
Video By Jeff Bowron
After 2 years of rigorous training, he was almost prevented to take the fall when his union, the Screen Actors Guild, insisted he wore a parachute. But he indicated he would not open it and thought of calling it off because wearing it would have made it harder for him to properly put himself over the 100-by-100-foot net. It would be more dangerous for him because of the canister at his back when he hit the net at about 120 mph.
He said from the plane, "'I'm going all the way to the net, no question about it,' further adding, 'I'll just have to deal with the consequences when I land of wearing the parachute on my back and what it's going to do to my body.'
As he was destined to make this history, a few minutes before, the show's hosts lifted these requirements and jumped off without a chute. The 2 minute jump was broadcast live as part of one-hour TV with a warning not to try at home.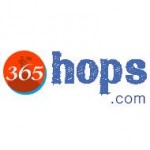 Comments
Comments