The rush of adventure is rattling through the nerves of motor sports enthusiasts as the Maruti Suzuki Raid De Himalaya is back with its 19th season. 7 October is the D day of the raid to begin!
The race will be flagged off from the gorgeous town of Manali, a hub for the getaway to the stunning mountains of Himalayas. The route goes through some of the most adventurous and offbeat destinations one can think of. The cohort of the raid will traverse through the places like Kaza, Sarchu, Kargil, Leh and Pensi La covering a whopping distance of approximately 2,000 kilometers.
Maruti Suzuki Raid De Himalaya is not just another rally next door. It is considered as one of the toughest off road rallies around the world. The modern day 'agni pariksha' is not just a test of endurance, but plays more of a symbolic relation between a driver and his machine.
Ten times Rain winner, Suresh Rana, speaks about his vehicle preparation for the competition "Raid is all about the synchronicity between a driver and his vehicle. One has to know their vehicle in and out to brave any unexpected twist and turn in the route. At the end, it is not only about physical endurance, but mental endurance as well. Most importantly, one must put all the efforts in vehicular safety, including all the safety harness and gears."
Federation Internationale Automobile (FIA) and Federation Internationale Motorcyclisme (FIM), a Switzerland based annual motor sport calendar has listed Raid De Himalaya as one of the two off road motor rallies from India. The event will follow the International Sporting Code and guidelines of the FIA, National Competition Rules (NCR) and general prescriptions of the Federation of Motor Sports Clubs of India (FMSCI).
 Book Now The Event : Ladakh Leisure Tour Leh To Srinagar
Source: Times of India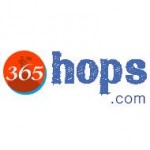 Comments
Comments