On Thursday, the first edition of 'Arunachal Cup – 2018', R6 national level rafting championship, kick-started at the Yomgo river, West Siang and was flagged by Liromoba MLA Nyamar     Karbak.
The competition is organized by the Arunachal Water Sports Association (AWSA) and is in collaboration with the sports and youth affairs department.
The competition, which started on the 27th of October,  has several teams from all across the country which will compete for the championship victorious crown. The purpose of the event is to promote adventure tourism and to boost the ratio of domestic and international tourists in the state.
There are teams of six paddlers who will raft in five events – time trial sprint, head-to-head sprint, slalom I & II, and marathon downriver race. And the team with the highest total points of all the 5 events will represent the country in the World Rafting Championship, which is scheduled to be held next year in Austria.
Talking about tourism, Karbak said that tourism in Arunachal Pradesh is at a growing stage and there is an intention to develop it as a premium tourism destination.
He said, "The state government is investing a lot of money to make Arunachal the adventurous and exotic tourism hub of India. Besides adventure sports like trekking, angling and boating, our state also offers great opportunities for white water rafting."
He also emphasized on the tourism potential of Kamba circle.
Apart from him, Natalia Zenkova from Russia was the also present who judged the championship. She is also the judge of the International Rafting. Sharing her experience and talking about the event, she was spellbound by the scenic and natural beauty of Kamba and the state.
She said, "Russia is a beautiful country, but the natural beauty of Arunachal is breathtaking. The only complaint I have is about the roads, and if the same is fixed, Arunachal can go a long way in the route of adventure tourism."
The general secretary of the White Water Rafting Association of Jammu & Kashmir, and also the commissioner of this championship, Shauky Putoo also graced his presence where he spoke about the importance of water sports and adventure tourism.
ADC Gobi Nyigyor was also present who appealed to the people to keep the river and its banks clean.
Source: North East Today
Author: Radhika Shah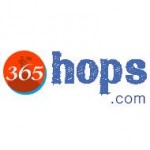 Comments
Comments