Experience Unjustified With Just Few Words
My anxious heart thumps full of excitement.
The wind keeps whirling around as the pilot runs me down, pulling the parachute behind.
 The very next second we are gliding through the air and my stomach twists inside….
My body that spent all its life on the ground,
Suddenly gets stunned as it defies gravity.
I get carried away by the gushing wind and
The current of adrenaline rushes through my veins as I am actually flying like a bird!
The First Impression
Paragliding is one of the cheapest and most convenient flying stylesas it relies upon the pressure difference created by air currents to stay up in the air. Usually, a flier takes off from the top of a hill. The flight is supremely controlled, extremely adventurous and completely safe provided one follows the safety guidelines.
The Location Of Insanity
The towns of Bir and Billing are situated in Kangra district in Himachal Pradesh and they are quite popular places for adventure sports in general. Bir is the take-off site while Billing is the landing spot. Bir is situated 35 km from Palampur while Billing is situated 14 km from Bir.This route between Bir and Billing is known to be one of the most picturesque ones in the Kangra valley. This is a man-made route which can either be covered by foot or jeep and not by any large vehicle.
There are certain pre-requisites for para-gliding and Bir billing has them all:
Bir Billing is blessed with the best of the climatic conditions for Paragliding, like- Good air currents, extremely smooth winds for take-off, good landing sites. Landing requires a zone with minimum threats of accidents, but maximum possibilities of quick help. The landing sites in Bir Billing have all such amenities. Billing has 4000-6000 meters of cloud base which means you can go higher in the air.
Different Ways To Commit This Exciting Crime
In Para-gliding, there are different types that you can opt for…tandem (pilot operated and guided), solo (professional) Para glides, and hand gliders are available. These operators also run various courses and provide exclusive training.
Although it can be visited all through the year, March to May and October – November are best for Paragliding due to better thermal air currents.
Alright, Tell Me The Price Now
This sport isn't very expensive with the price varying according to the type of flight. (Prices as per 2016-2017) A normal tandem flight costs INR 2000-2500 onwards that allows you to fly for some 15 to 20 minutes. The operators often combine Paragliding with trekking and camping options and hence the packages start from INR 5,500 onwards in some cases. Also, the courses which may last up to 9 days are priced at INR 9,900 onwards.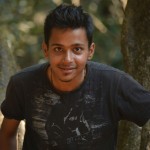 Comments
Comments