Duke, the 75-pound dog experiences skydiving partnership unlike any other. Surprising, right? Desoto County Sheriff's Deputy and skydiving instructor Alex Coker has Duke, who has jumped from a plane with him four times. Duke is just 21 jumps short of receiving an honorary skydiving license.
Coker said, "It's nothing better than having a battle buddy that's with you everywhere you go."
West Tennessee Skydiving, which is just 12 miles outside of Somerville in Fayette County, has a field which is full of risk takers.
People from all over the world come here, as it's the only place in the county where you can fall from at least 28,000 feet in the air also known as HALO Jump.
Along with being the first and only dog skydiver at this location, Duke could also make history as the first dog with a license.
If parachute association approves, Duke will be allowed to jump without a human.
Coker knows that Duke enjoys the jumps because his ears point straight up. Because Duke also loves riding in the car with his head sticking out of the window, which is the same kind of feeling when you skydive.
Source:  Fox2Now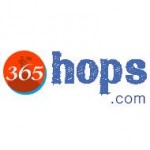 Comments
Comments