"And Into the Forest I Go,
To Lose My Mind
And Find My Soul."
Seldom we realise in our race against time, that all that matters in life is peace and happiness, which comes knocking at your door when I tell you about one of the most beautiful treasures of Maharashtra, Tadoba National Park. Situated in Chandrapur district of Maharashtra state, it is one of Maharashtra's oldest and largest National Park and one of India's 47 Project Tiger Reserve.
If you want to see nature in all it's glory, this is the place to be. The beauty amidst wildness is what attracts many tourists to this place. Spread across an area of 1,727 sq. km, the word "Taduba" is derived from the name of God "Taduba" or "Taru".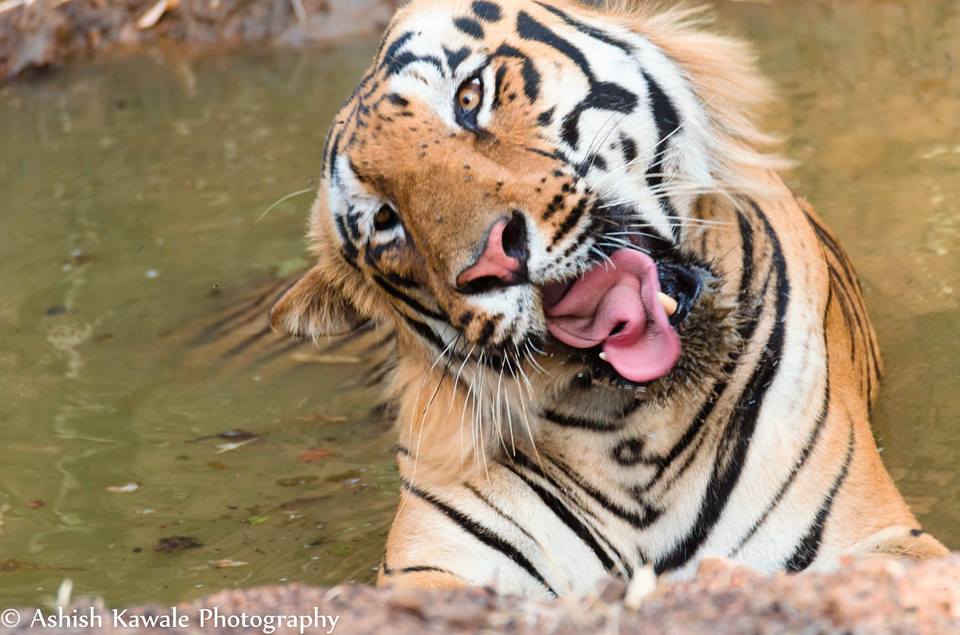 HISTORY
The name as I mentioned is derived from the name of God Taru, worshipped by the tribal people of this region. Legends say that Taru was the chief of the village and was killed in a legendary fight against a tiger. To honour his sacrifice, a shrine was made under a huge tree on the bank of Tadoba Lake. It was declared a National Park in 1955 and a Project Tiger Reserve in 1995.
There are about 43 tigers in this reserve which (if you are lucky enough,) you can spot by going on their famous jeep safari. You can learn all about jeep safari here. The probability to spot a tiger is highest in this park as it is home to the largest number of Tigers in India.
GEOGRAPHY
Located in the Chandrapur district of the state of Maharashtra, it is a part of Tadoba Andhari Tiger Reserve. Tadoba is situated in the confines of Chimur Hills and Andhari reserve consists of Kolsa and Mohurli Ranges. The area is richly comprised of various Hills densely covered in belts of bamboo and mixed forests thereby generating a vast variety of flora and fauna. So one thing that is for sure included in the package, is the change of topography after every few miles which would leave you with an awe and admiration for this place and make you want to come back for more each time.
The total area of 1,727 sq km is divided into:
Tadoba Park which takes up an area of 116.55 sq. km
Andhari Wildlife Sanctuary spread across 508.85 sq.km and
A buffer area of 1101.60 sq km.
Hence, the total area reserved for tigers is close to 625.40 sq. km. This magical landscape is crowned with a lot of jewels thats is marshlands, lakes and rugged cliffs covered by a huge variety of flora.
The park is supplied by a large number of water bodies and hence can be safely assumed as the lifeline of this place.
The Andhari River, Kolsa Lake, Erai Dam,  Junoria Lake and the Tadoba Lake are the large water bodies spread over the entire area and hence serving the rich flora and fauna I have been blabbering about (wink)
Besides these large organs supporting the life system of the parks, there are a large number of small rivulets and creeks existing in the confines of dense forests in plains and hills that are serving as its arteries.
Manmade water holes and small dams also adds up to all that nature has already provided to this wonderful place.
Needless to say, that along with flora and fauna, there is a rich aquatic life that strives in all the life supporting water bodies of this reserve.

WHAT TO EXPECT WHEN YOU ARE IN JUNGLE
Offering a unique and pristine eco-system, it gives you an opportunity to explore a wide variety of flora and fauna. So you can safely say, "It is not only about the Tigers after all."  The park is home to a large number of species of trees, plants and wildlife.
The wildlife includes hyenas, gaur, leopards, sloth bears, jackals, wild dogs, barking deer, sambar etc.  So, even if you might not spot a tiger, you sure would spot some wildness in the jungle. So sleeve up all the courage you have before you decide going to this natural reservoir as adventure is all that in store for you here.
Apart from this, it is also a home of about 181 species of birds, endangered and water birds.  Honey buzzard, Grey-headed fishing eagle, Shy jungle fowl, Peacock, Malabar Pied Hornbill, Paradise flycatcher, Indian Pitta, Indian Scimitar Babbler etc are some of the species you will encounter.
The flora includes a wide variety owing to a different variety of landscape spread across the place. Bamboo, Dhaudab, Haldu, Salai, Ain, Bija, Semal, Shisham, Sisoo, Surya, Sirus, Bel, Chichwa etc are some of the fauna, you can explore all over the place.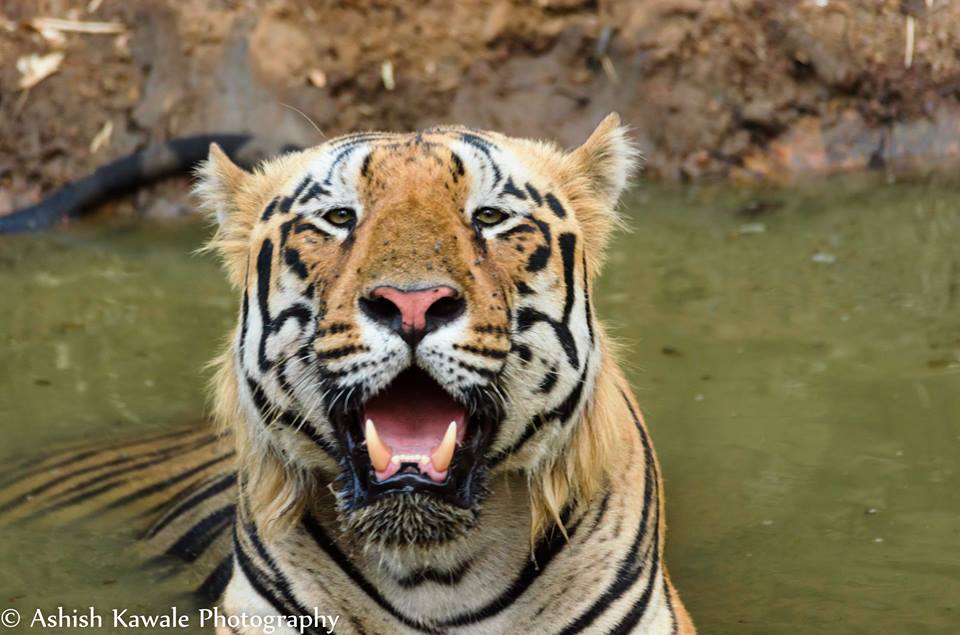 Now that I have told you about all that is there for you to explore in this beautiful place and get you all excited, it is my duty to tell you what are the different ways to enjoy this place that is below is the list of type of trips you can take:
3 DAY TRIP – This is if you are starting from Nagpur. You need to add additional days for your trip to and from Nagpur. This trip would include 3 Jungle Safaris and 1 Wildlife Safari which means a plenty of time to explore the richness of this place.  As far as reaching to Nagpur and leaving for home is concerned, you can get all the information here. It provides the full itinerary as well as train and flight options.
1 DAY TRIP – There is also a one day trip available perfect for a weekend adventure or family picnic. You leave in the morning from Nagpur and gets dropped late at night.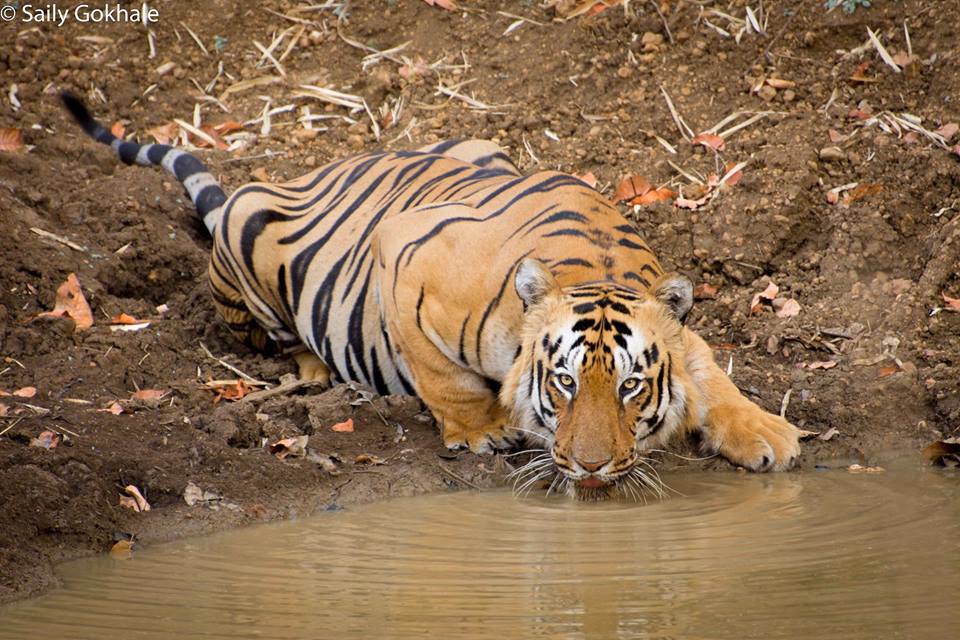 Tadoba National Park is once in a lifetime experience and I strongly recommend it to people residing near Nagpur to have a perfect adventurous long weekend here. There is so much to explore that one trip, I don't think would be enough for this marvel of nature. The beauty and the wildness  is so equally attractive that saying no to such a thing is a crime against your adventure streak which by now would be at full sparkle (wink)
In case you need further motivation, here is a list of features of this place:
Proximity To City Yet So Far Away From All The Noises – Tired of a daily routine? Tadoba National Park is a perfect weekend getaway from the hustle and bustle of the city. A warm and cradling lap of nature, this reserve offers you everything you can ask for and more. As they say, everything in this world is just around the corner, all you need to do is wish for it. So just wish for a serene picture of nature to remind you of the fact, that happiness is still here somewhere.
Ease of Travel and Stay – This reserve is nature at its peak but tourist friendly at the same time. It has a resort where you can stay and listen to the sweet melody of nature at dawn and dusk thanks to a countless species of birds in this forest. The Jeep Safari would take you to inner parts of jungle without putting you to any terrible danger, so you can take your children here and show them a place so beautiful yet wild at the same time.
Open All Year Long – There is no particular time to plan this trip. All you need is a long weekend and hence is a must visit national parks. Perfect for adventurers, as this helps you to explore a large variety of flora and fauna at one place. The safety measures are well in place, yet this place is full of surprises and hence can be a good spot to stay for wildlife photographers.
Perfect Place for a School Trip – The one day as well as a 3 day options are perfect for school trips around the city as this place not only offers huge adventure with beauty at its peak, it also offers a huge learning in understanding our natural wildlife and how they thrive and survive in jungle. The rich fauna can be a great educational learning. This is anytime better than going to a zoo and watching the animals caged and miserable.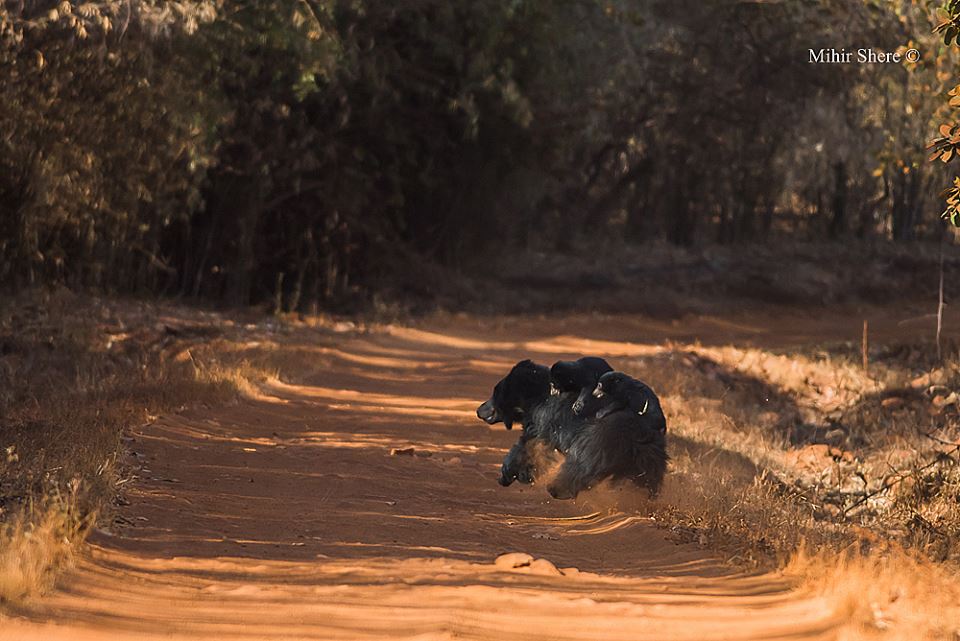 Tadoba National Park is one of the largest tiger reserve in India and offers a lot more adventure than you can ask for. So pack your bags and plan this trip. All you need is a little time to ponder when to go as you can surely leave the rest to us <3
So buckle up and go to Tadoba National Park as jobs may fill your pocket but adventure like this would fill your soul. As an ending remark, here is a quote from Randy Komisar, "The most dangerous risk of all – the risk of spending your life not doing what you want on the bet you can buy yourself the freedom to do it later."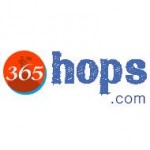 Comments
Comments