While trekking is a passion that many adventure enthusiasts follow religiously, for the 63 year old Ratan Lal Biswas, trekking is a way of life. The year 2017 is quite special for Mr. Biswas as he has achieved the milestone of completing his 100th trek this year. Some might consider this to be the perfect end for his incredible journey that started 46 years back in 1972. However, whether this veteran Bengali trekker thinks the same or plans to achieve yet higher milestones in the future, remains to be seen. Meanwhile, let us take a glimpse into a life full of great excitement and thrill that Mr. Biswas has been leading for the past more than four decades.
As mentioned before, Mr. Biswas's tryst with the mountains started in 1972, when he went on a formal trek to Alpathra Lake and Sandakphu. The next year he followed it up by trekking high up in the Gangotri and the Pindari Glacier, along with his newly found acquaintance, Toni Da. As the years progressed, Mr. Biswas continued his exploration of the high altitude treks within the Himalayas, both within India and Nepal. Accompanying him in his incredible journey's was Mr Kanailal Gosh, another avid trekker whom he had met only a few years into his trekking journey.
The year 1982, proved to be of great significance for Mr. Biswas, as it was in this year that he started exploring the fun of costal trekking. This opened a whole new world of adventure for the decorated trekker as he was now seeking trekking opportunities across jungles, deserts and even Rivers. The more he explores the more he became obsessed with the adventure and thrill that the activity offered. He also travelled across some of the highest passes and the most challenging terrains during his incredible and wonderful trekking journey which is also totally unique and unparalleled in its own way.
Most people might be amazed to learn that that Mr. Biswas has participated in no less than 61 high altitude treks besides taking part in more than 34 coastal and other trekking programs. He has travelled a distance of more than 18000km on foot during his trekking expeditions, and has crossed more than 130 high altitude passes. He has carried out high altitude treks in Ladakh, ashmir, Himachal Pradesh, Gharwal, Kumaon, Nepal and Sikkim. His coastal trekking destinations include West Bengal, Orrisa, Andhra Pradesh, Tamil Nadu and Goa to name a few. With so many achievements to his credit it is not surprising that he has won various awards and felicitations in Bengal and across India.
Having conquered some of the biggest trekking challenges through his sheer will and passion for adventure, Mr. Ratan Lal Biswas has become an inspirational figure for the current generation of trekkers. In addition to being a passionate trekker, Mr. Biswas is also a great mountaineering enthusiast. In addition he has also been an avid writer and has published several books and articles related to trekking and travelling. He is also an expert photographer and has been won an All Bengal and All India awards in the field.
(1972 – 2017 and continue)
No. of Trek – 100
Total Passes Crossed – 134
Total Trek Days – 1206
#1. Tangmarg- Gulmarg- Khilanmarg – Alpathra Lake Trek
Year – 1972 October
Region – Kashmir
Trek Days – 1
Passes Crossed – 0
Year – 1973 October
Region – Darjeeling
Trek Days – 2
Passes Crossed – 0
#3. Manebhanjyang – Sandakphu – Phalut Trek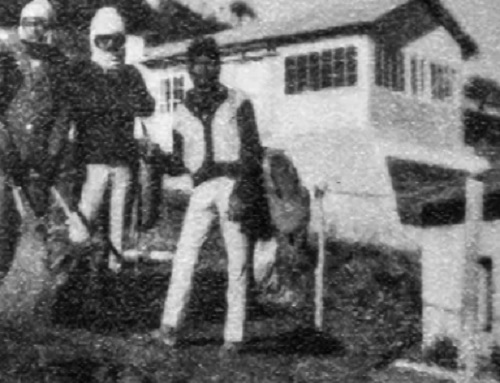 Year – 1974 October
Region – Darjeeling
Trek Days – 5
Passes Crossed – 0
#4. Lanka – Gangotri – Gomukh Trek
Year – 1975 August
Region – Garhwal
Trek Days – 4
Passes Crossed – 0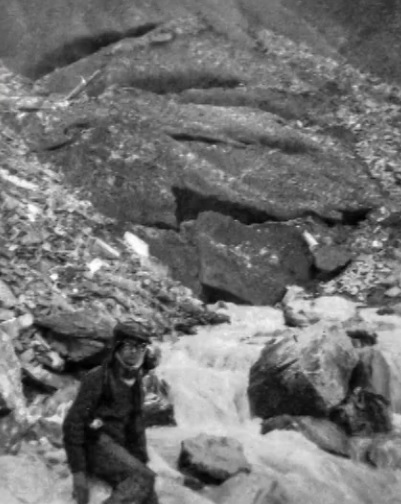 Year – 1976 October
Region – Kumaon
Trek Days – 8
Passes Crossed – 1
#6. Maneybhanjyang – Tonglu Trek
Year – 1977 May
Region – Darjeeling
Trek Days – 2
Passes Crossed – 0
#7. Bharari – Sundardhunga – Bhanoti Trek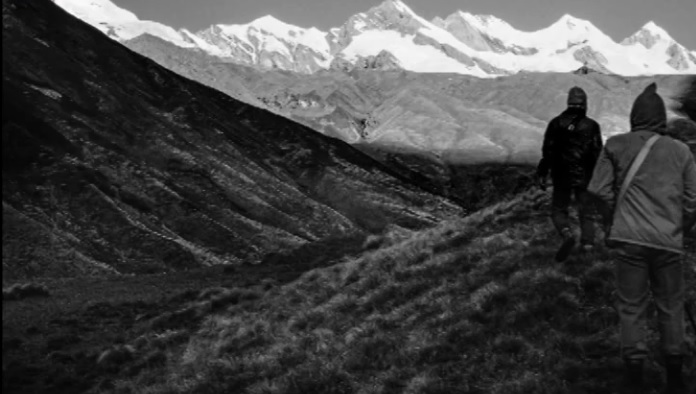 Year – 1977 September
Region – Kumaon
Trek Days – 12
Passes Crossed – 1
#8. Kharamukh – Manimahesh – Kugti Village – Kharamukh Trek and Trela – Such Pass – Kilar – Atholi – Galahar Trek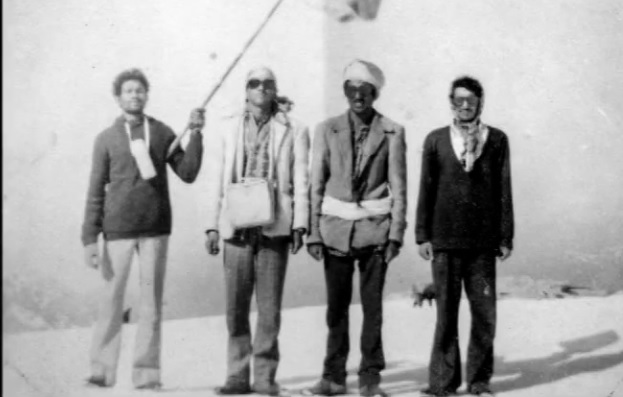 Year – 1978 June
Region – Himachal Pradesh and Jammu and Kashmir
Trek Days – 15
Passes Crossed – 1
#9. Goaldam – Roopkund – Sutal – Ghat Trek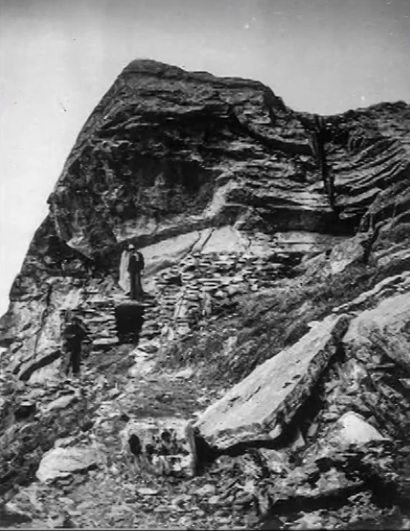 Year – 1978 October
Region – Garhwal
Trek Days – 8
Passes Crossed – 0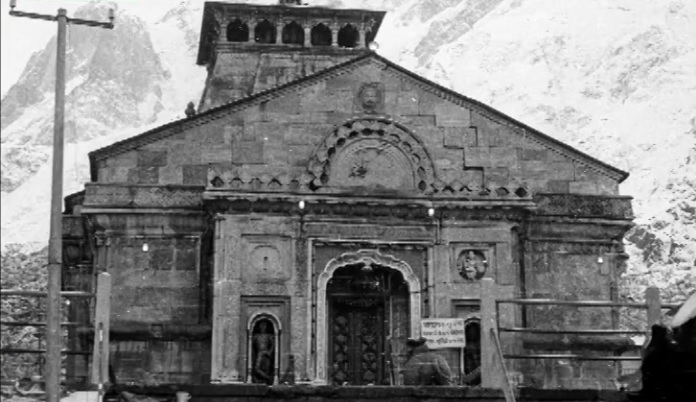 Year – 1979 May
Region – Garhwal
Trek Days – 14
Passes Crossed – 1
#11. Jumla – Rara Lake – Jumla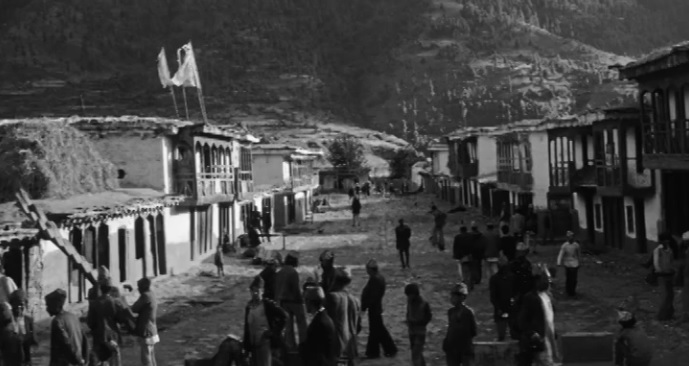 Year – 1979 October
Region – Nepal
Trek Days – 5
Passes Crossed – 1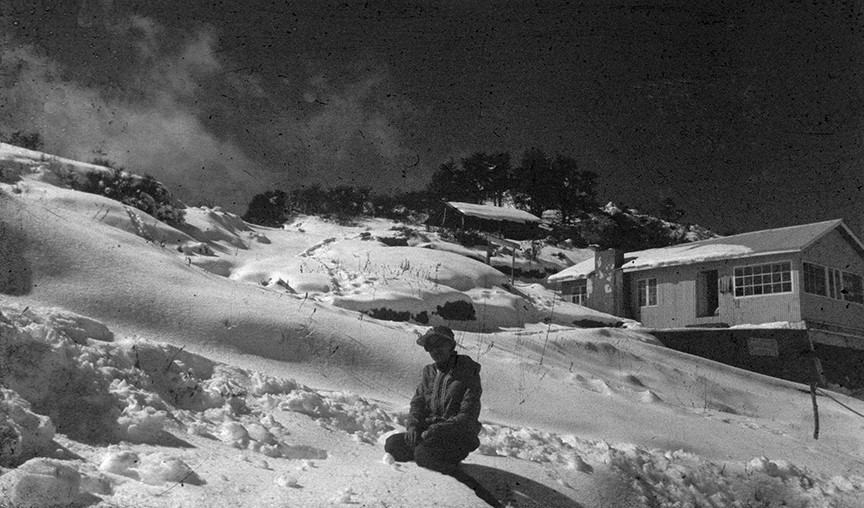 Year – 1979 December
Region – Darjeeling
Trek Days – 4
Passes Crossed – 0
#13. Dumre – Manang – Thorang La – Muktinath – Pokhara Trek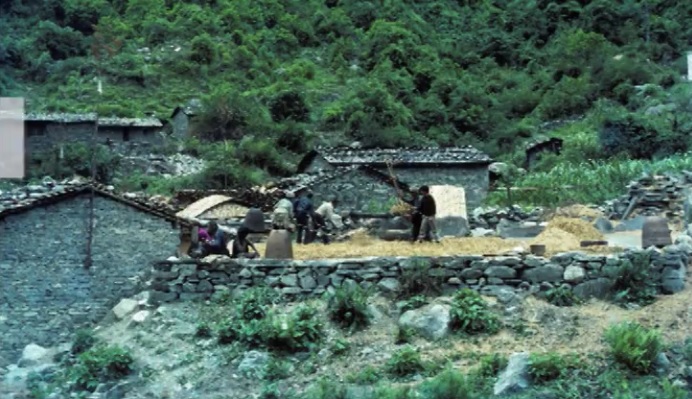 Year – 1980 June
Region – Nepal
Trek Days – 15
Passes Crossed – 1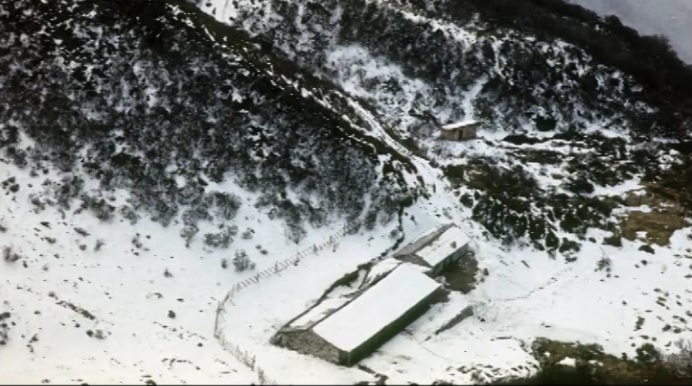 Year – 1981 April
Region – Sikkim
Trek Days – 6
Passes Crossed – 0
#15. Moorang – Charang Pass – Sangla – Rupin Ghatri – Naitwar Trek
Year – 1981 June
Region – Himachal Pradesh
Trek Days – 11
Passes Crossed – 2
#16. Trishuli Bazar – Langtang Valley – Ganja La – Helembu – Lamodara Trek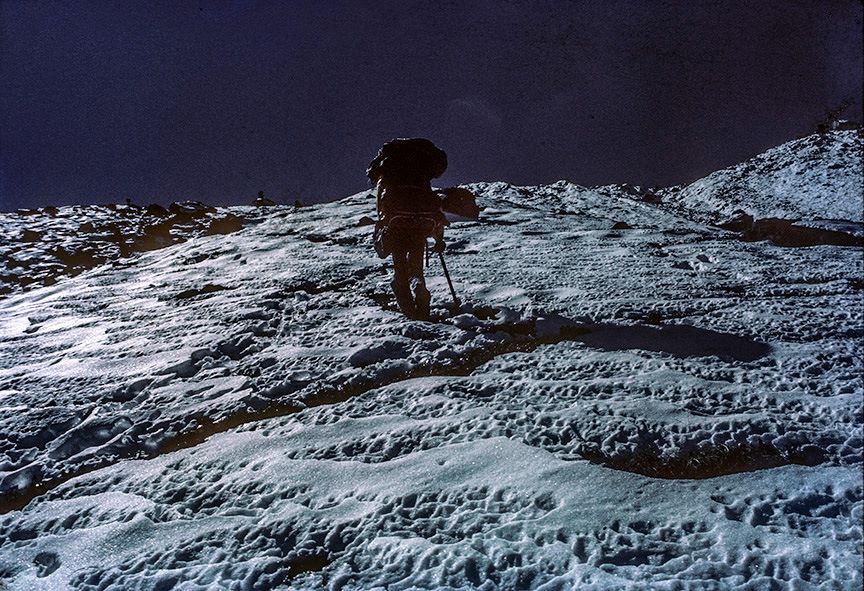 Year – 1981 October
Region – Nepal
Trek Days – 13
Passes Crossed – 1
#17. Konark – Puri – Chilka Trek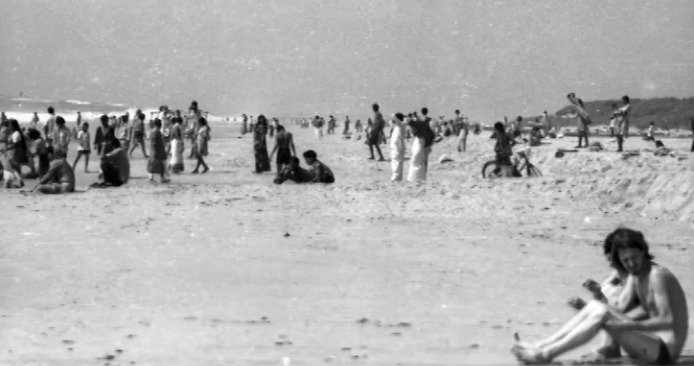 Year – 1982 January
Region – Odisha
Trek Days – 4
Passes Crossed – 0
#18. Lukla – Chukung – Everest BC – Kalapathar – Phortse – Gokyo Trek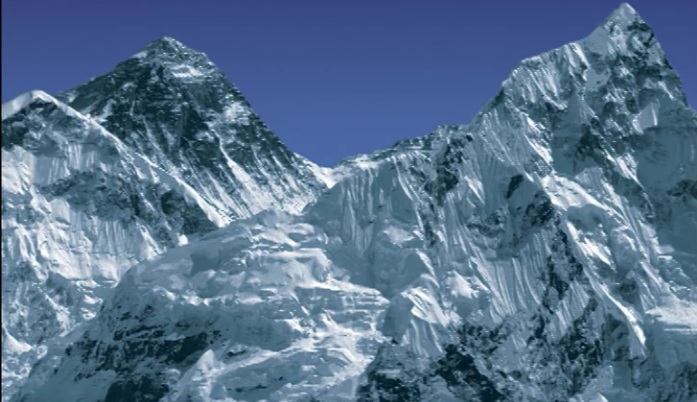 Year – 1982 October
Region – Nepal
Trek Days – 17
Passes Crossed – 0
#19. Chatrapur – Gopalpur on Sea – Kalingapattinum Trek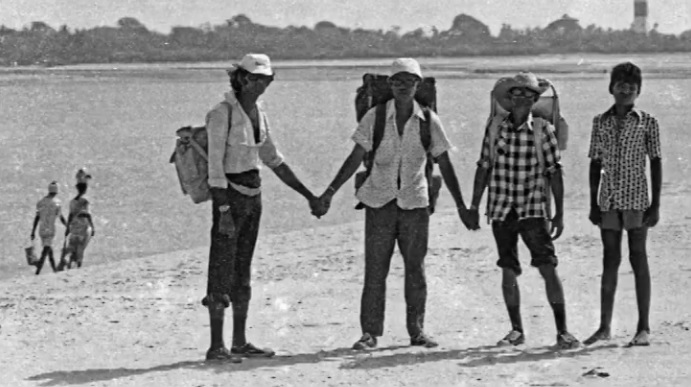 Year – 1983 January
Region – Odisha and Andhra Pradesh
Trek Days – 8
Passes Crossed – 0
#20. Tumlingter – Barun La – Makalu BC – Hile Trek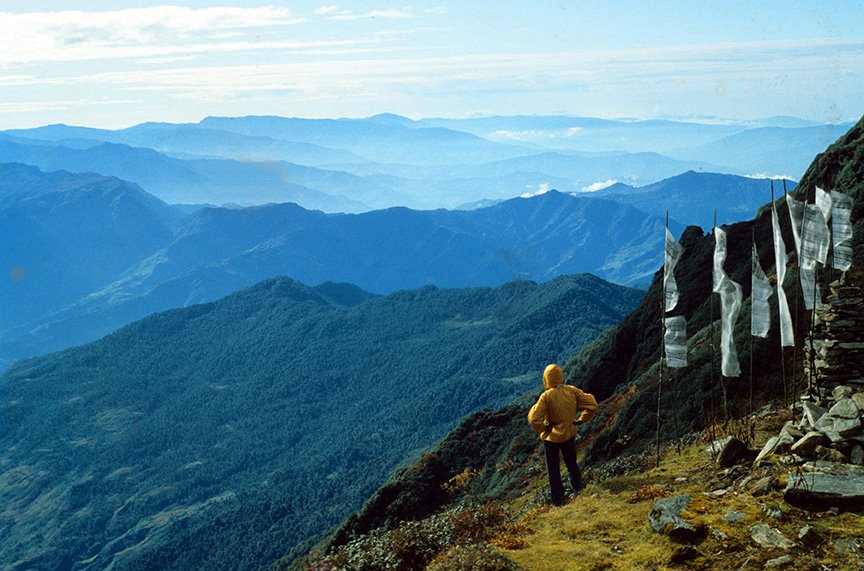 Year – 1983 October
Region – Nepal
Trek Days – 18
Passes Crossed – 1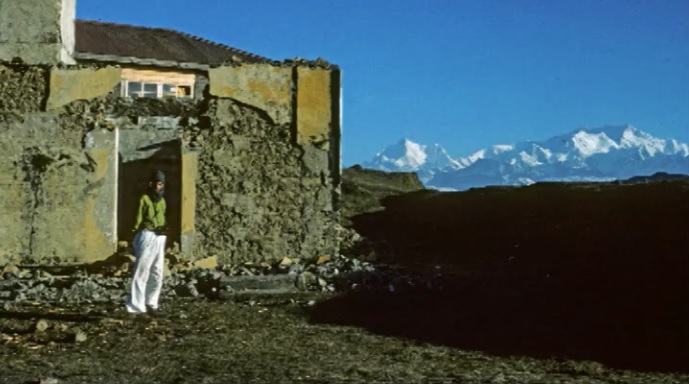 Year – 1983 December
Region – Darjeeling
Trek Days – 4
Passes Crossed – 1
#22. Srikakulam – Konada – Visakhapatnam Trek
Year – 1984 January
Region – Andhra Pradesh
Trek Days – 5
Passes Crossed – 0
#23. Bharari – Sundardhunga Valley – Debi Kund – Nagkund – Kanakata Pass Trek and Wacham – Baidakot – Balan – Baidini – Debal Trek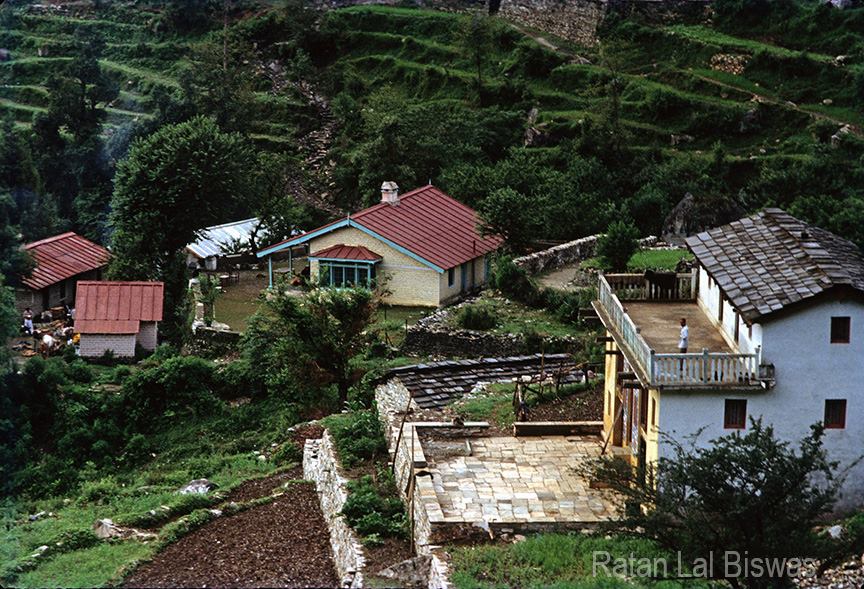 Year – 1984 June
Region – Kumaon and Garhwal
Trek Days – 16
Passes Crossed – 3
#24. Gorkha – Rupina Bhanjyang – Burhi Gandaki Valley – Gorkha Trek
Year – 1984 October
Region – Nepal
Trek Days – 17
Passes Crossed – 1
#25. Konarak – Paradwip Trek and the Chandbali – Chandipur Trek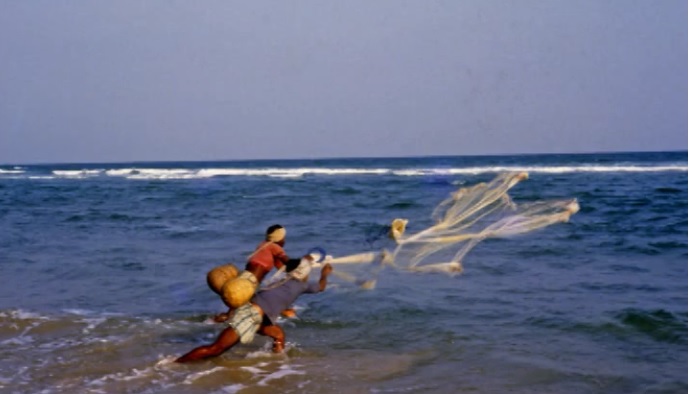 Year – 1985 January
Region – Odisha
Trek Days – 7
Passes Crossed – 0
#26. Gangotri – Basuki Glacier Trek, the Gangotri – Kedar Tal Trek and the Bhatwari – Belak Khal – Buddakedar Trek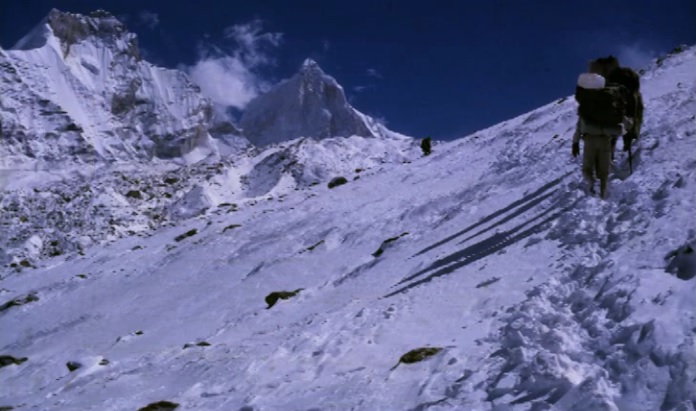 Year – 1985 October
Region – Garhwal
Trek Days – 13
Passes Crossed – 1
#27. Visakhapatnam – Kankinada Trek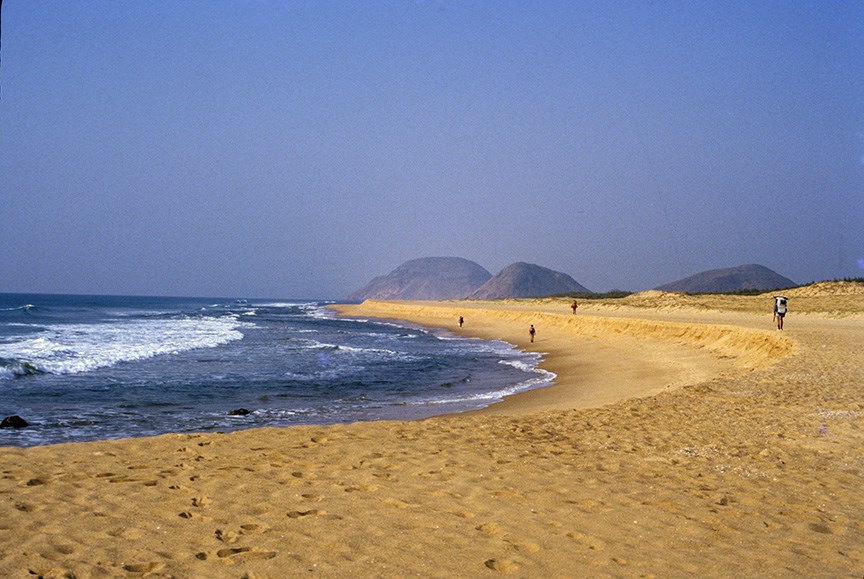 Year – 1986 January
Region – Andhra Pradesh
Trek Days – 8
Passes Crossed – 0
#28. Darcha – Padum – Umashi La Trek (abandoned due to accident)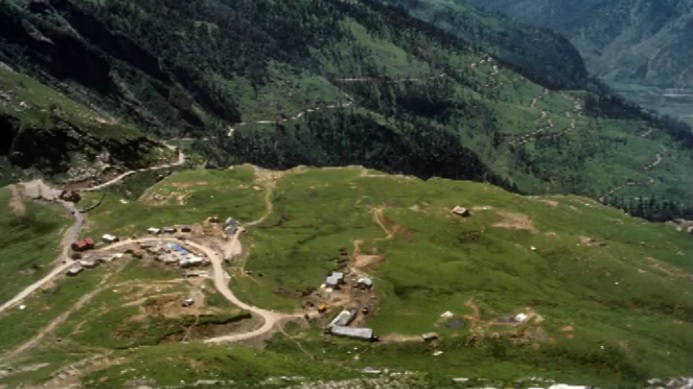 Year – 1986 June
Region – Lahaul and Ladakh
Trek Days – 1
Passes Crossed – 0
#29. Sonprayag – Kedarnath – Sonprayag – Panwali Kantha – Ghuttu Trek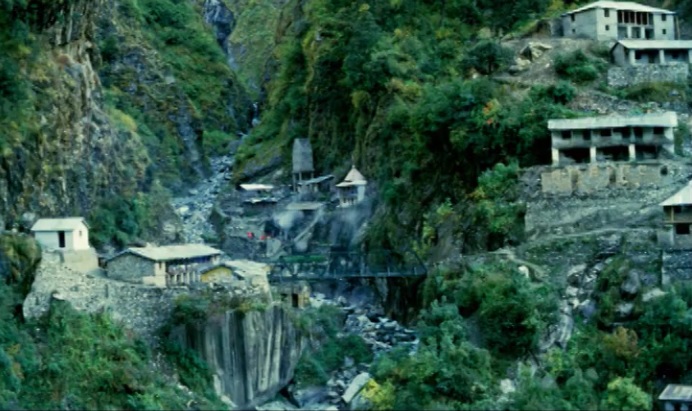 Year – 1986 October
Region – Garhwal
Trek Days – 9
Passes Crossed – 1
#30. Alleeppey – Quilon – Kanniyakumari Trek
Year – 1987 January
Region – Kerala and Tamil Nadu
Trek Days – 8
Passes Crossed – 0
#31. Dhunche – Pansang La – Burhi Gandaki – Dhading Trek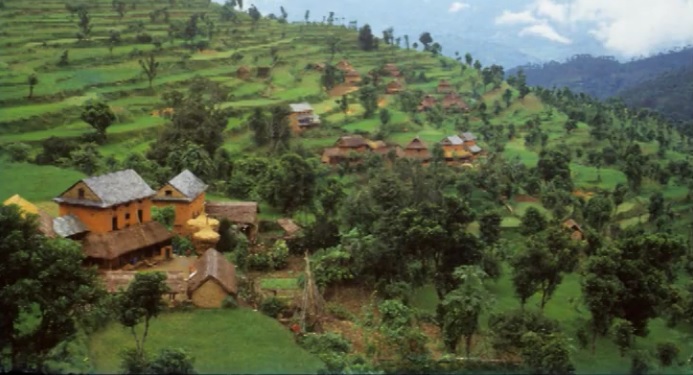 Year – 1987 August
Region – Nepal
Trek Days – 12
Passes Crossed – 3
#32. Trissor – Cannanore – Mangalore (Ullal) Trek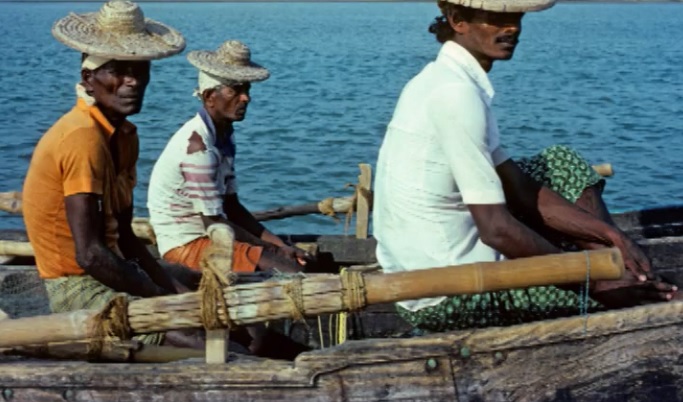 Year – 1988 January
Region – Kerala and Karnataka
Trek Days – 11
Passes Crossed – 0
#33. Darcha – Singo La – Padum Trek, the Unsuccessful Umashi La Trek and the Lehinwan – Margan Pass – Patimahala Trek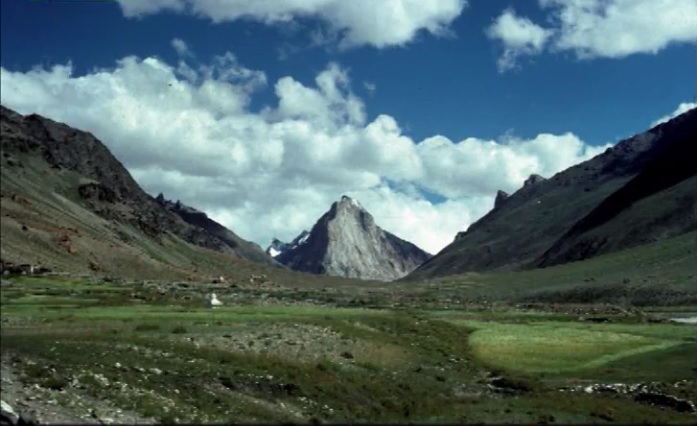 Year – 1988 August
Region – Lahaul, Ladakh and Kashmir
Trek Days – 15
Passes Crossed – 0
#34. Point Calimore – Pompahar – Cuddalore Trek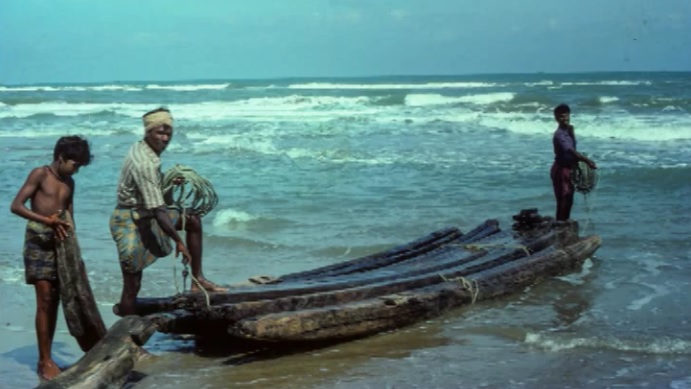 Year – 1989 January
Region – Tamil Nadu
Trek Days – 7
Passes Crossed – 0
#35. Lamayuru – Padum Trek and the Padum – Umashi La – Galahar Trek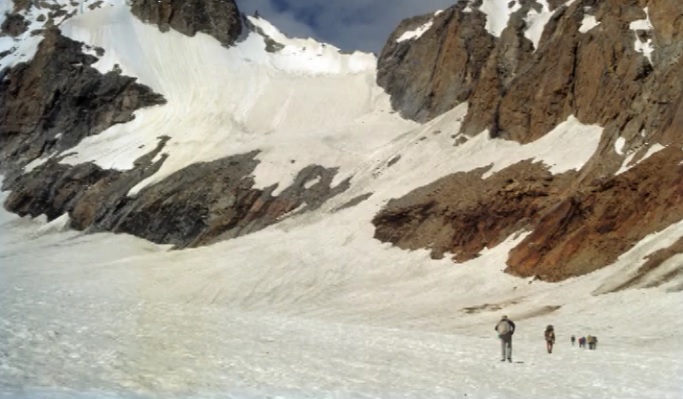 Year – 1989 August
Region – Ladakh
Trek Days – 16
Passes Crossed – 7
#36. Udupi – Bellekari – Karwar – Agonda Trek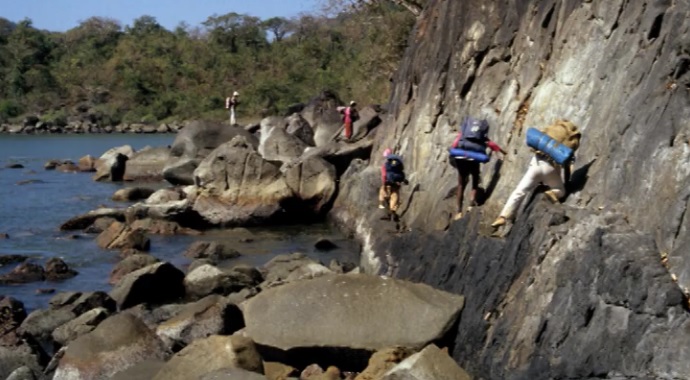 Year – 1990 January
Region – Karnataka and Goa
Trek Days – 11
Passes Crossed – 0
#37. Kiber – Borogen Trek and the Udaipur – Mayer Valley – Tarse Lamu – Darcha Trek
Year – 1990 July – August
Region – Lahaul
Trek Days – 12
Passes Crossed – 1
#38. Aguada Fort – Vijaydurg – Harnai Fort Trek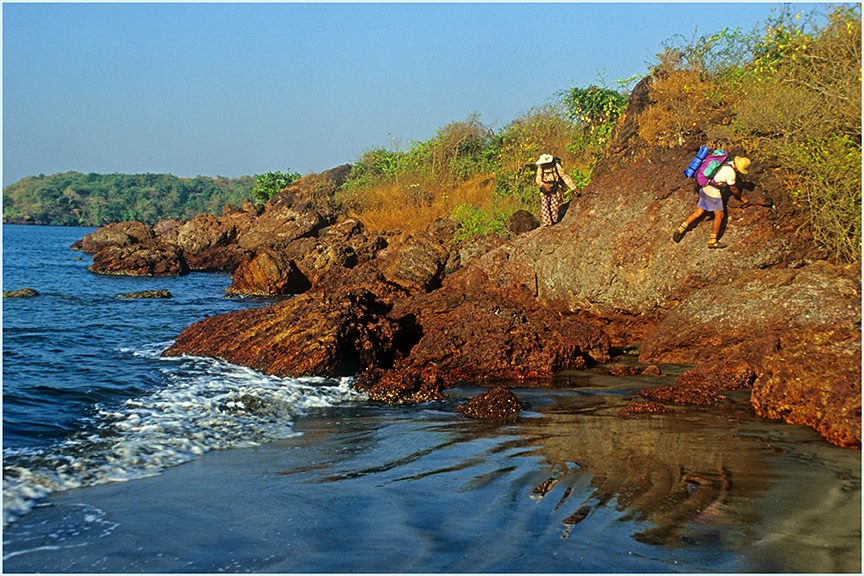 Year – 1991 January
Region – Goa and Maharashtra
Trek Days – 16
Passes Crossed – 0
#39. Phidim – Taplejung – Kanchenjunga BC (NW) – Labsang La – Kanchenjunga BC (SW) – Yaksam Trek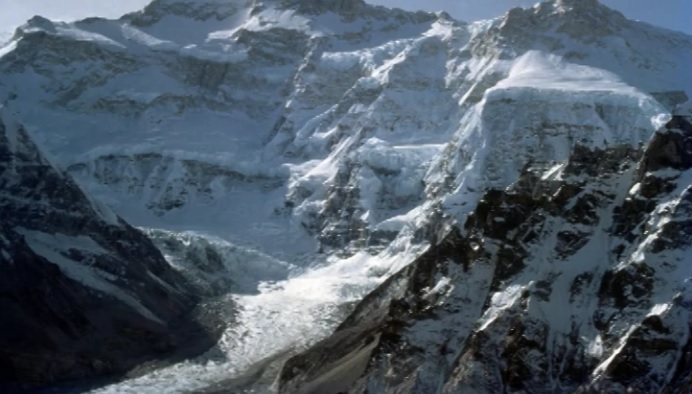 Year – 1991 October – November
Region – Nepal and Sikkim
Trek Days – 40
Passes Crossed – 2
#40. Godavari Delta (Yanam) – Macchilipattinum – Krishna Delta Trek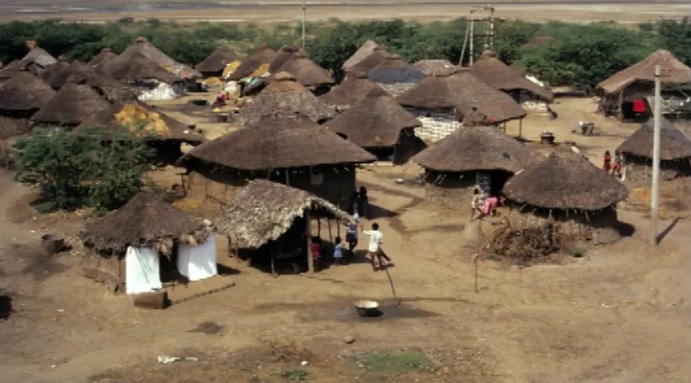 Year – 1992 January
Region – Andhra Pradesh
Trek Days – 12
Passes Crossed – 0
#41. Kedarnath – Madmaheshwar – Deoria Tal – Tunganath Trek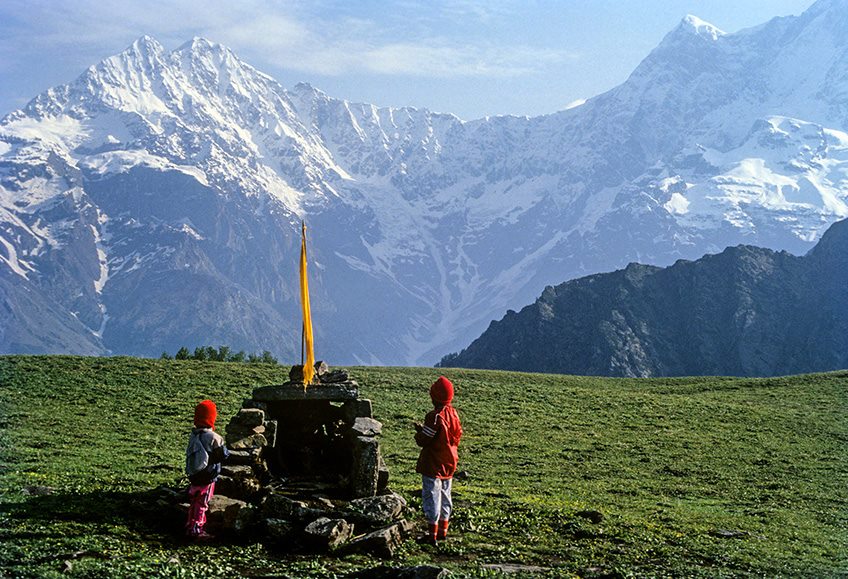 Year – 1992 May
Region – Garhwal
Trek Days – 11
Passes Crossed – 0
#42. Kiber – Parang La – Rupshu Valley – Leh and Nubra Valley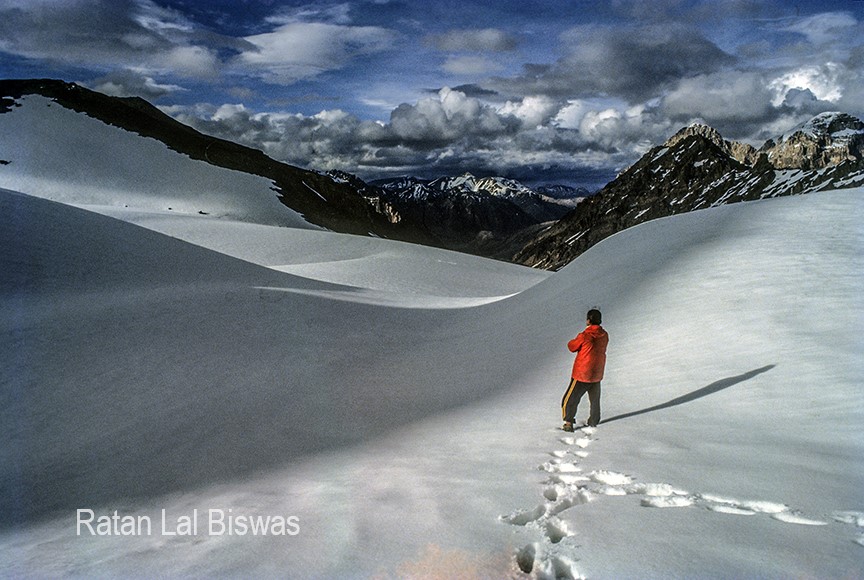 Year – 1992 July – August
Region – Spiti and Ladakh
Trek Days – 16
Passes Crossed – 2
#43. Rameshwaram – Kanniyakumari Trek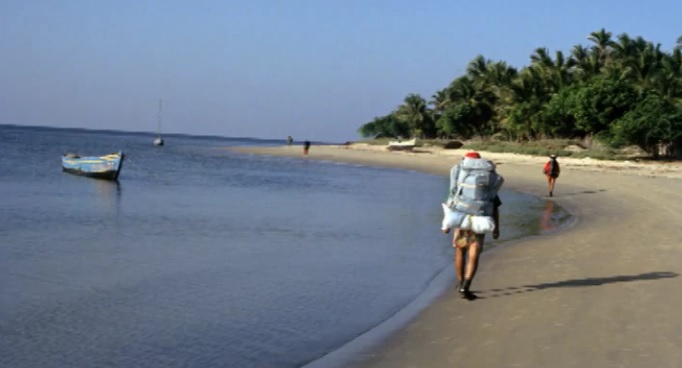 Year – 1992 December
Region – Tamil Nadu
Trek Days – 13
Passes Crossed – 0
#44. Jumla – Kangmara La – Phoksumdo Lake and the Bagha La – Inner Dolpa Valley – Juphal Trek
Year – 1993 September – October
Region – Nepal
Trek Days – 29
Passes Crossed – 7
#45. Dugrajpattinum – Ullapallam Trek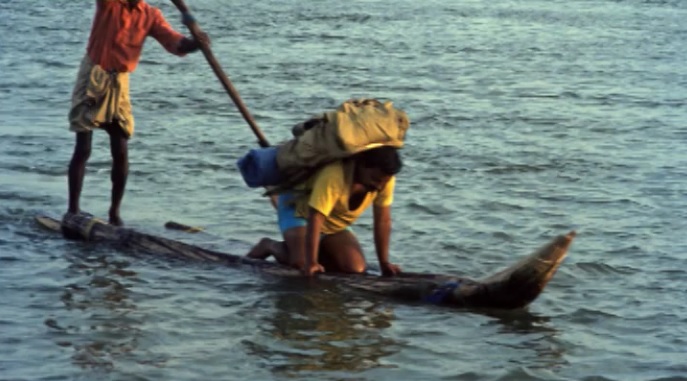 Year – 1994 January
Region – Andhra Pradesh
Trek Days – 11
Passes Crossed – 0
#46. Beni – Dhaulagiri BC – Hidden Valley – Jomsom Trek, the Jomsom – Thorang La – Dharapani Trek, the Dharapani – Larkye La – Gorkha Trek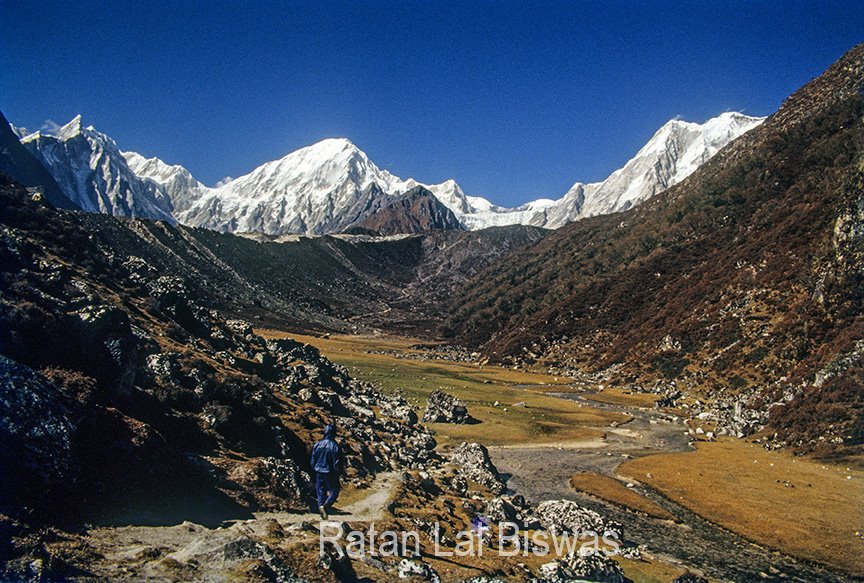 Year – 1994 September – October
Region – Nepal
Trek Days – 30
Passes Crossed – 4
#47. Narmada Trek (Amarkantak – Gorakhpur, Chara – Dharundi, Kotrai – Jabalpur)
Year – 1995 February
Region – Madhya Pradesh
Trek Days – 13
Passes Crossed – 0
#48. Pangu – Gunji – Kuti Valley – Pangu Trek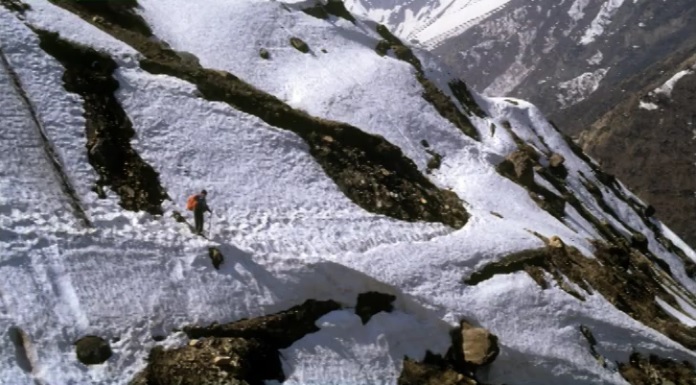 Year – 1995 April
Region – Kumaon
Trek Days – 11
Passes Crossed – 2
#49. Tangtse – Pangong – Spangmik Trek, the Durbuk – Nebuk La – Khalsar (Nubra Valley) and Mahe – around Tso Moriri Korzok – Tso Kar-Pang Trek
Year – 1995 July – August
Region – Ladakh
Trek Days – 16
Passes Crossed – 6
#50. Melghat Tiger Reserve Trek and the Bori Wild Life Sanctuary Trek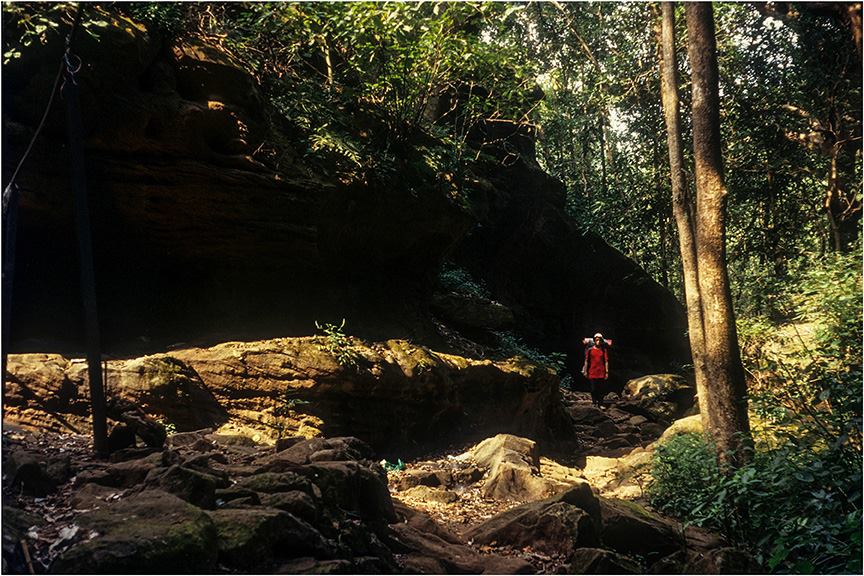 Year – 1995 November
Region – Maharashtra and Madhya Pradesh
Trek Days – 8
Passes Crossed – 0
#51. Taluka – Borashu Pass – Chitkul Trek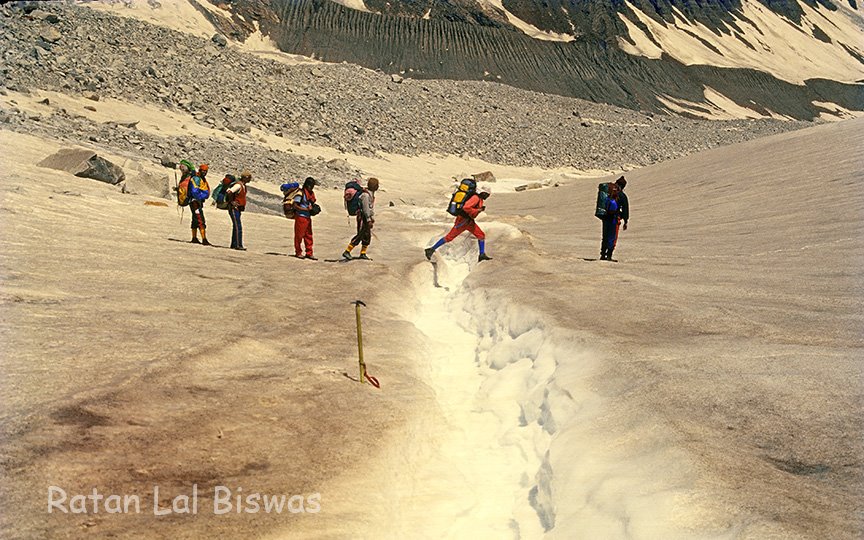 Year – 1996 June
Region – Garhwal and Himachal
Trek Days – 7
Passes Crossed – 1
#52. Simikot – Rara – Gamghari Trek and the Gamghari – Mugu Valley Trek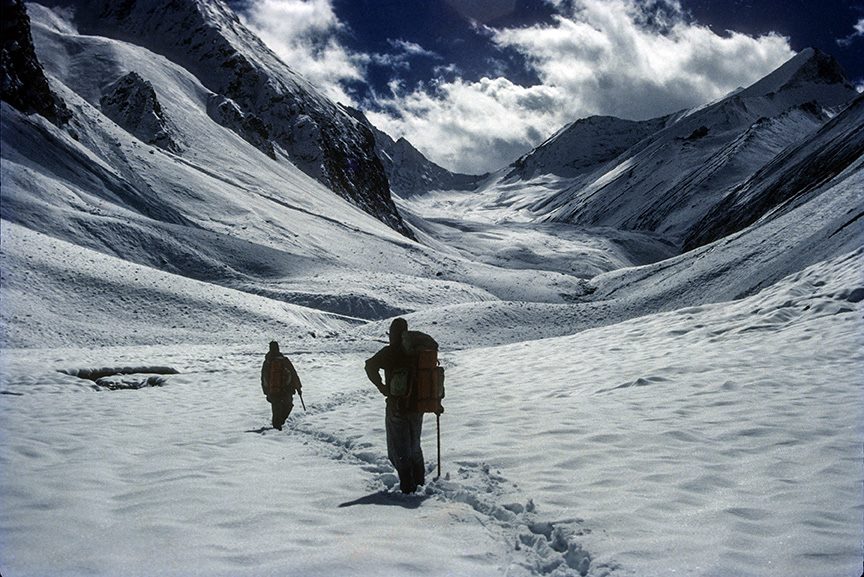 Year – 1996 October
Region – Nepal
Trek Days – 23
Passes Crossed – 4
#53. Narmada Trek (Omkareshwar – Narmadanagar and Debgram – Malpur)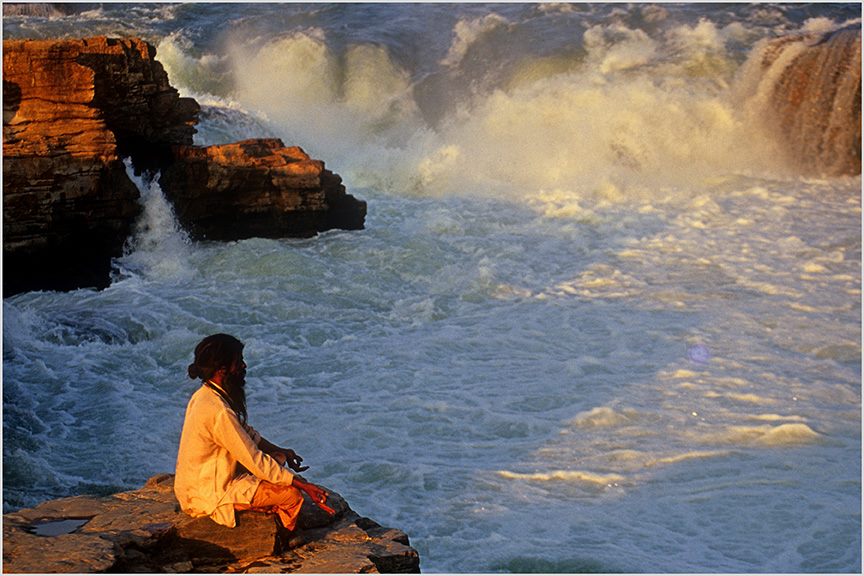 Year – 1997 January
Region – Madhya Pradesh
Trek Days – 10
Passes Crossed – 0
#54. Badrinath – Rishiganga Valley Trek, the Kalpeshwar – Madmaheshwar – Yangbok Col- Bishali Col – Mahapanth Col – Kedarnath Trek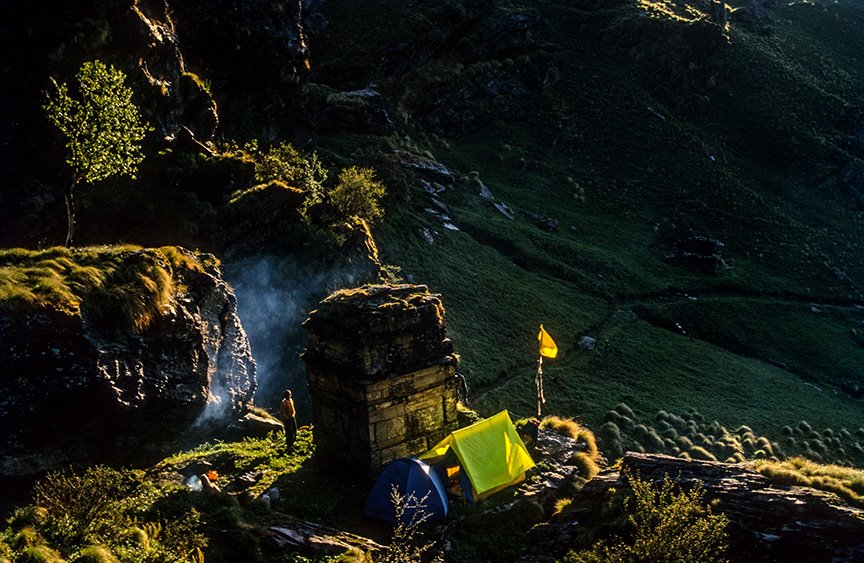 Year – 1997 June
Region – Garhwal
Trek Days – 17
Passes Crossed – 8
#55. Rameswaram – Point Calimore Trek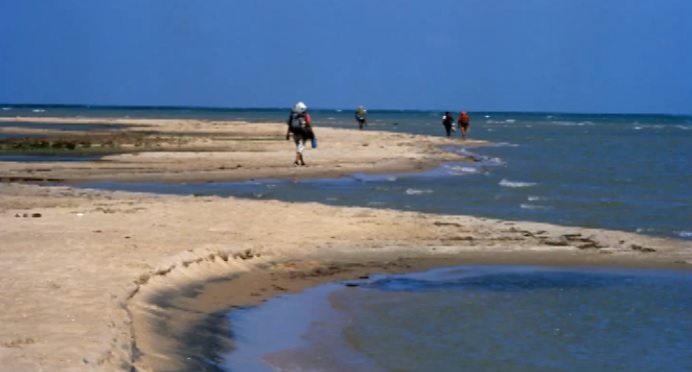 Year – 1998 January
Region – Tamil Nadu
Trek Days – 10
Passes Crossed – 0
#56. Beni – Jaljala – Dharpatam – Tarakot – Dolpa Valley – Jomsom – Beni Trek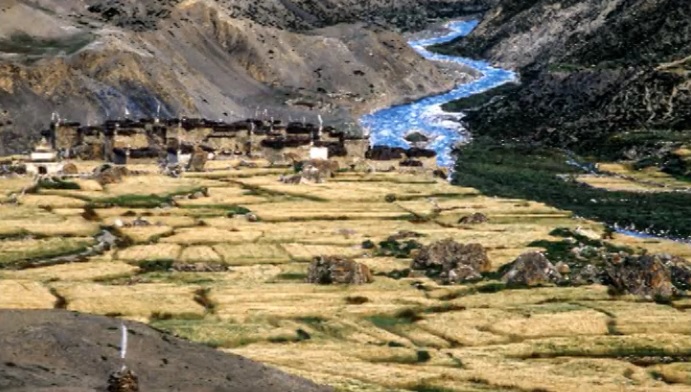 Year – 1998 August – September
Region – Nepal
Trek Days – 27
Passes Crossed – 5
#57. Vasco – Gokarna Trek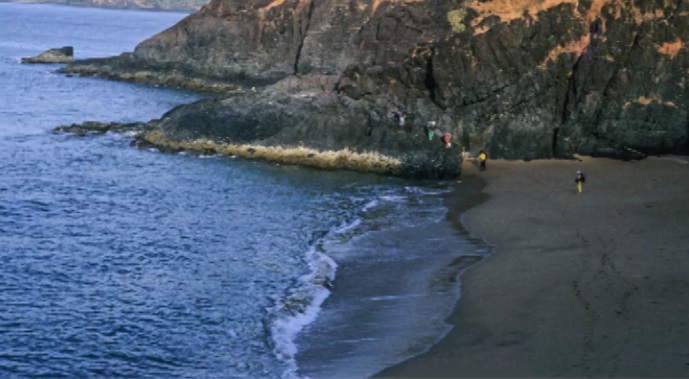 Year – 1999 January
Region – Goa and Karnataka
Trek Days – 10
Passes Crossed – 0
#58. Sandakphu – Phalut – Gorkhe – Ribdi Trek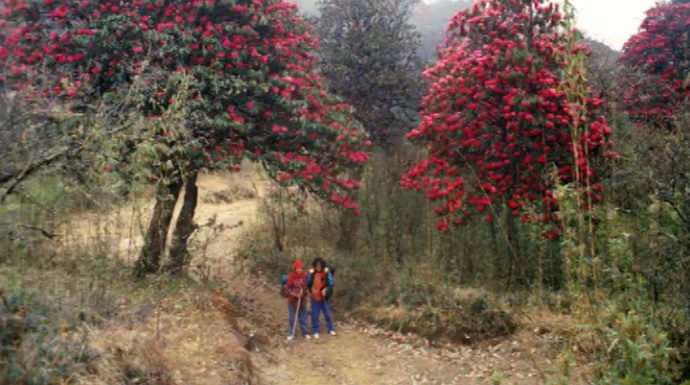 Year – 1999 April
Region – Darjeeling
Trek Days – 3
Passes Crossed – 0
#59. Rolwaling Valley – Tashi Lapcha – Khunjung Trek and the Gokyo – Everest BC – Lukla Trek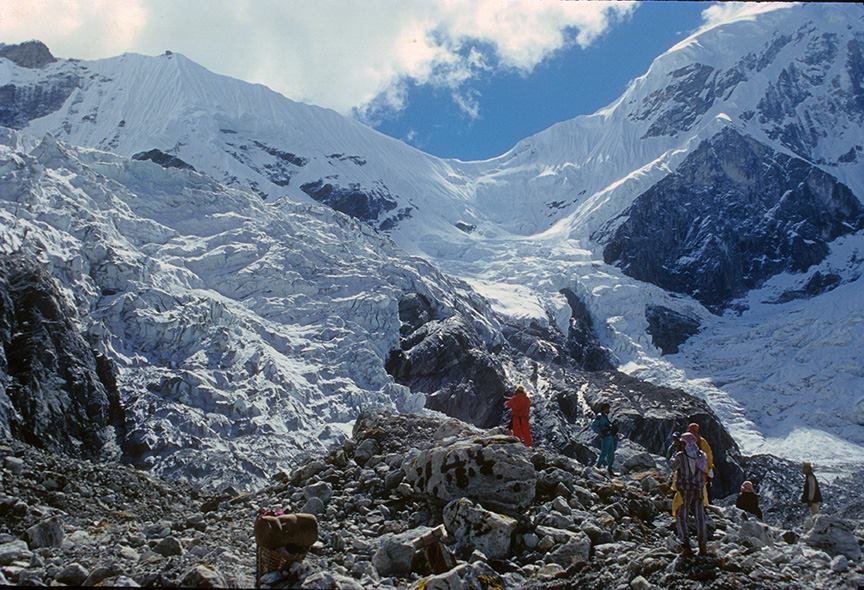 Year – 1999 September – October
Region – Nepal
Trek Days – 25
Passes Crossed – 1
#60. Konada – Vishakapatnam – KC Pallipeta Trek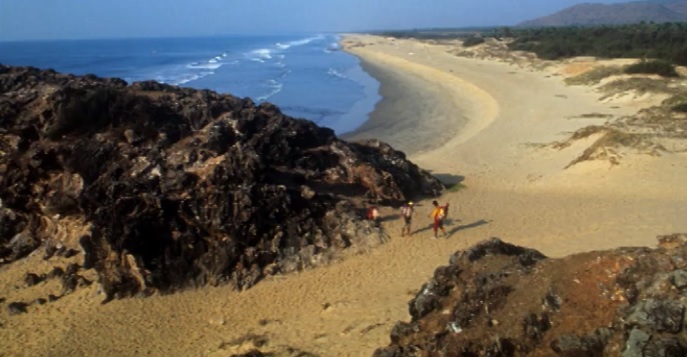 Year – 2000 January
Region – Andhra Pradesh
Trek Days – 9
Passes Crossed – 0
#61. Mayer Valley – Kang La – Padum Trek and the Padum – Markha – Leh Trek
Year – 2000 August
Region – Lahaul and Ladakh
Trek Days – 20
Passes Crossed – 4
#62. Cox's Bazaar – Mankhali and around St. Martin Island Trek
Year – 2001 February
Region – Bangladesh
Trek Days – 3
Passes Crossed – 0
#63. Barshani – Sara Umga – Chatru – Sanasha – Kugti Pass – Hadsar – Nayagaon – Kalihani – Manali Trek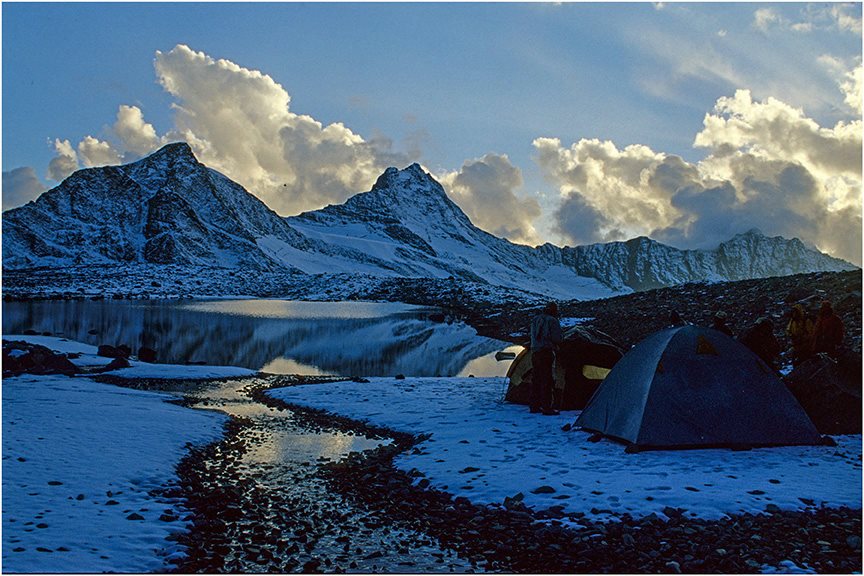 Year – 2001 September
Region – Himachal
Trek Days – 25
Passes Crossed – 3
#64. Trek along Narmada Omkareshwar to Narmadanagar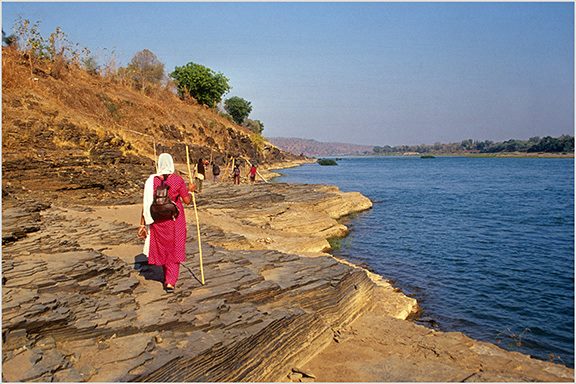 Year – 2001 December
Region – Madhya Pradesh
Trek Days – 4
Passes Crossed – 0
#65. Calangute – Ganopatipule Trek
Year – 2002 February
Region – Goa and Maharashtra
Trek Days – 11
Passes Crossed – 0
#66. Uttarey – Danphebir Pass – Kang La – Chaurikiang Trek
Year – 2002 October
Region – Sikkim and Nepal
Trek Days – 11
Passes Crossed – 2
#67. Paradwip – Sagardwip Trek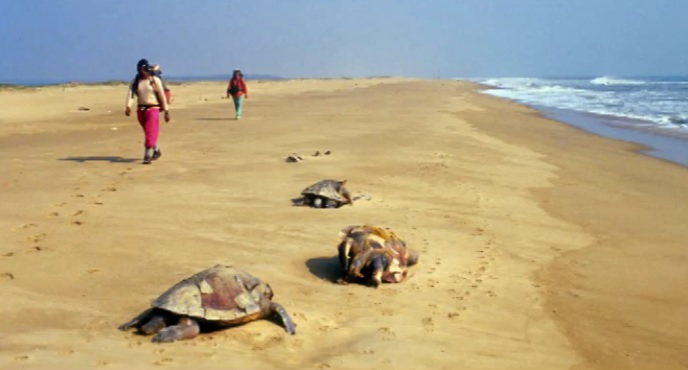 Year – 2003 January
Region – Odisha and West Bengal
Trek Days – 11
Passes Crossed – 0
#68. Beni – Jomsom – Lo Mantang – Damodar Kund – Muktinath Trek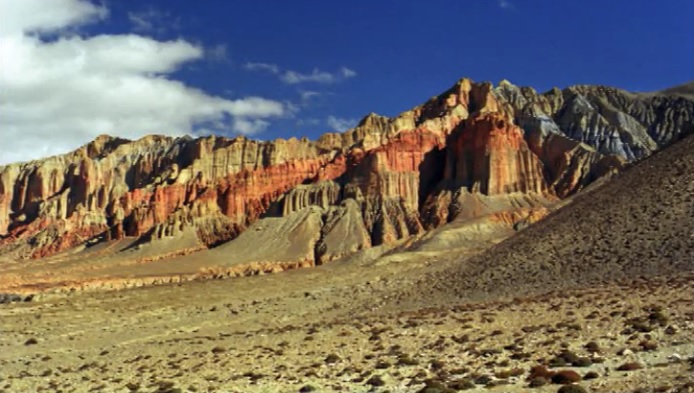 Year – 2003 October
Region – Nepal
Trek Days – 21
Passes Crossed – 9
#69. Colombo – Galle – Hambantoda Trek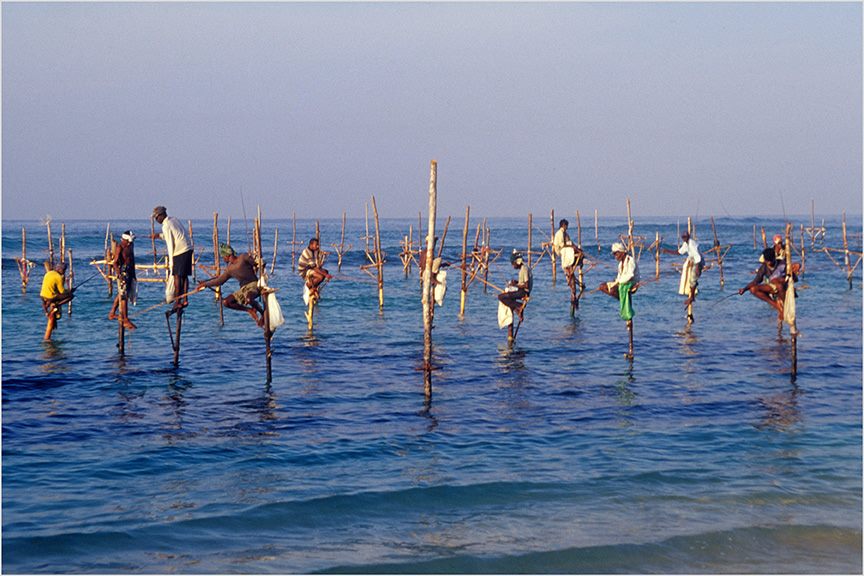 Year – 2004 February
Region – Sri Lanka
Trek Days – 8
Passes Crossed – 0
#70. Hemis – Jalung – Karpo La – Marang La – Jugtha Trek, the Baralacha – Chandra Tal and the Chatru – Hamta – Manali Trek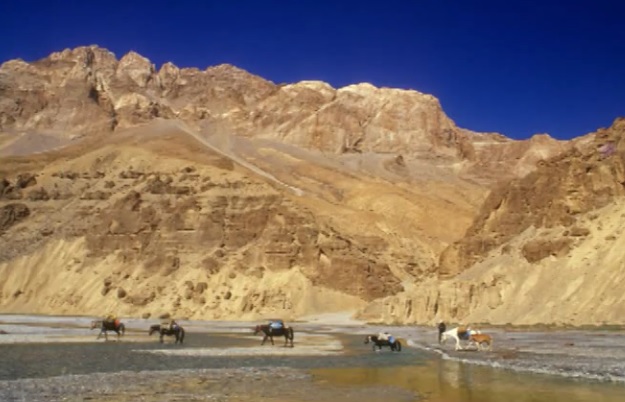 Year – 2004 August to September
Region – Ladakh
Trek Days – 17
Passes Crossed – 6
#71. Beni – Thulobugin Kharka Trek and the Lava – Rachela – Renak Trek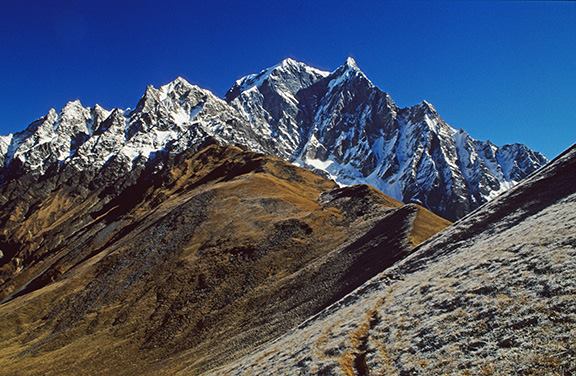 Year – 2004 October
Region – Nepal and West Bengal
Trek Days – 11
Passes Crossed – 1
#72. Ganapatipule – Kashid Trek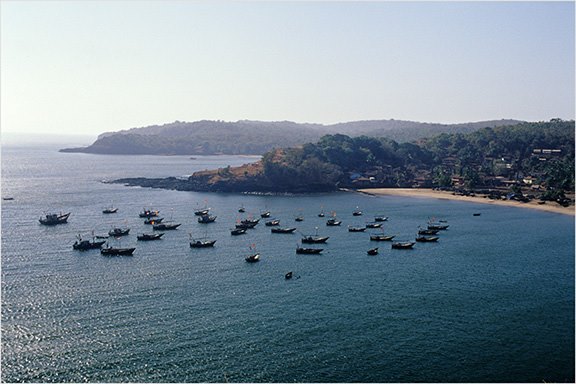 Year – 2005 February
Region – Maharashtra
Trek Days – 10
Passes Crossed – 0
#73. Munshiyari – Panchu Glacier Trek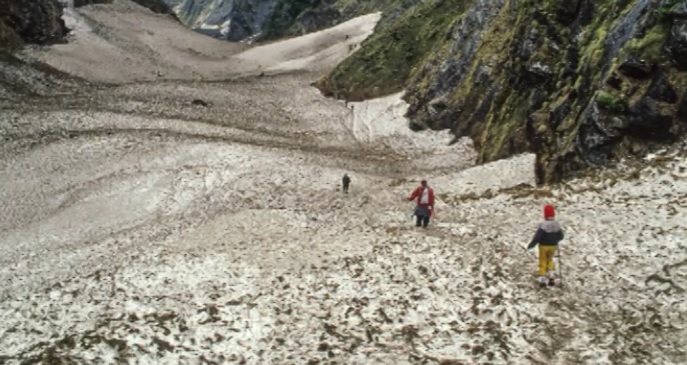 Year – 2005 May
Region – Kumaon
Trek Days – 9
Passes Crossed – 0
#74. Sarchu – Phirtse La – Phuktal – Tongde La – Zangla – Ningra La – Gautung La – Nya La – Jugtha Trek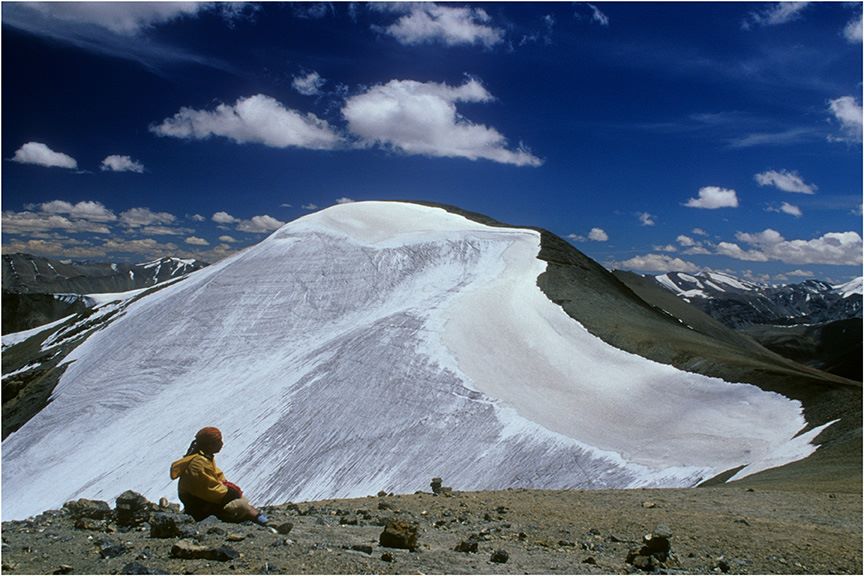 Year – 2005 August – September
Region – Ladakh
Trek Days – 21
Passes Crossed – 8
#75. The Nizamapattinum – Ullapalem Trek and Chatrapur – Puri Trek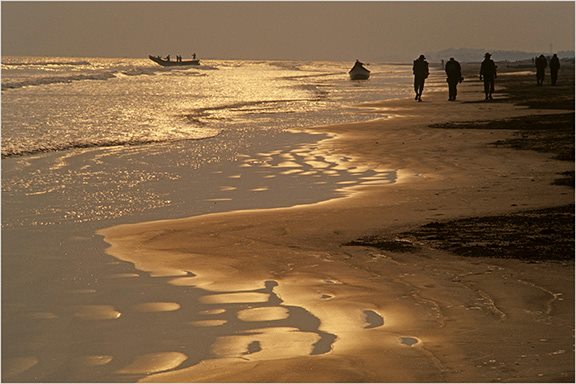 Year – 2006 January
Region – Andhra Pradesh and Odisha
Trek Days – 12
Passes Crossed – 0
#76. Peldo – Kiu Valley – Chumur – Unti La – Phirse Phu – Pang Trek and the Pin – Parvati Pass Trek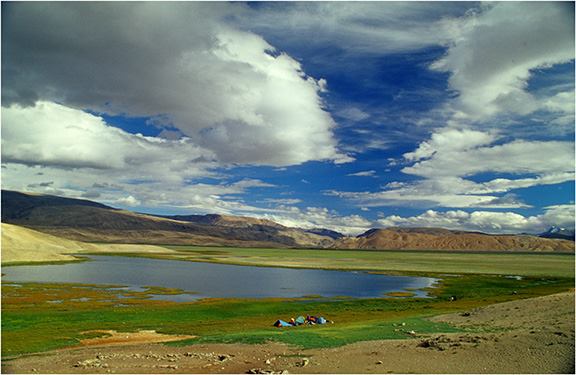 Year – 2006 August – September
Region – Ladakh and Himachal Pradesh
Trek Days – 22
Passes Crossed – 6
#77. Serang – Varsey Chuabhanjang – Uttarey Trek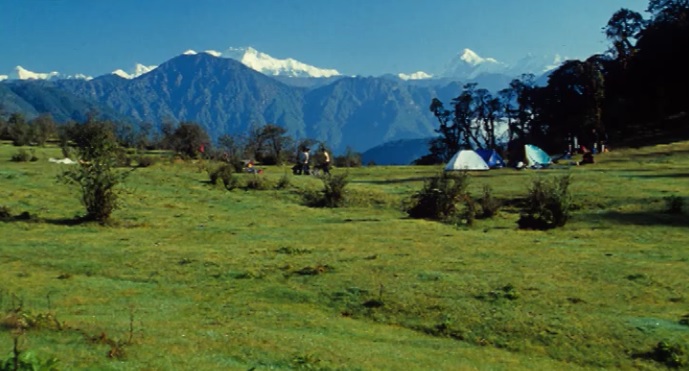 Year – 2006 October
Region – Sikkim
Trek Days – 5
Passes Crossed – 0
#78. Trek in the Andaman Islands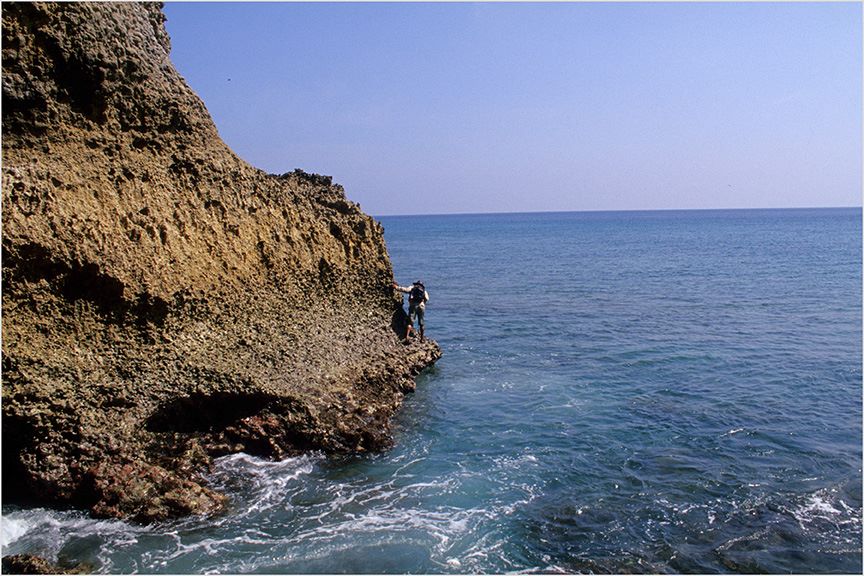 Year – 2007 February
Region – Andaman
Trek Days – 14
Passes Crossed – 0
#79. Lamkhaga – Borashu – Dhumdhar Pass Trek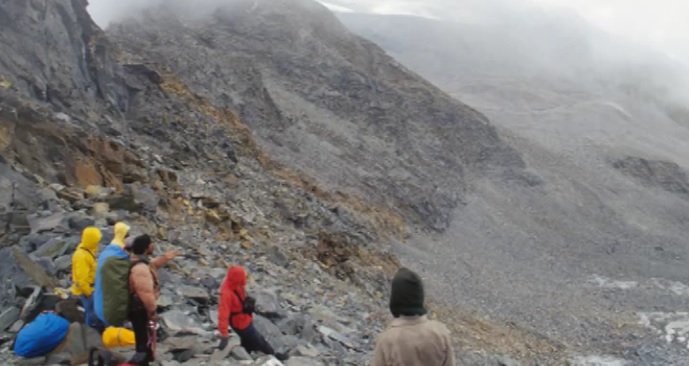 Year – 2007 August to September
Region – Garhwal and Himachal
Trek Days – 20
Passes Crossed – 2
#80. Dzongri – Goecha La Trek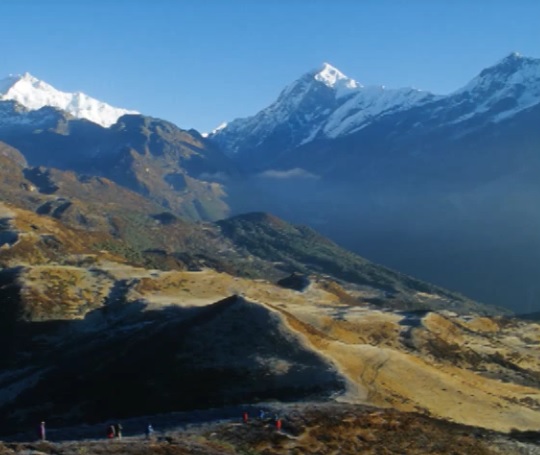 Year – 2007 October
Region – Sikkim
Trek Days – 8
Passes Crossed – 0
#81. Trek along the River Kaveri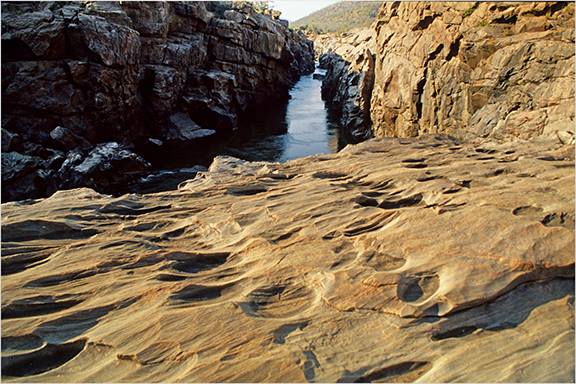 Year – 2008 February
Region – Karnataka
Trek Days – 9
Passes Crossed – 0
#82. Badrinath – Kedarnath and Maoli Pass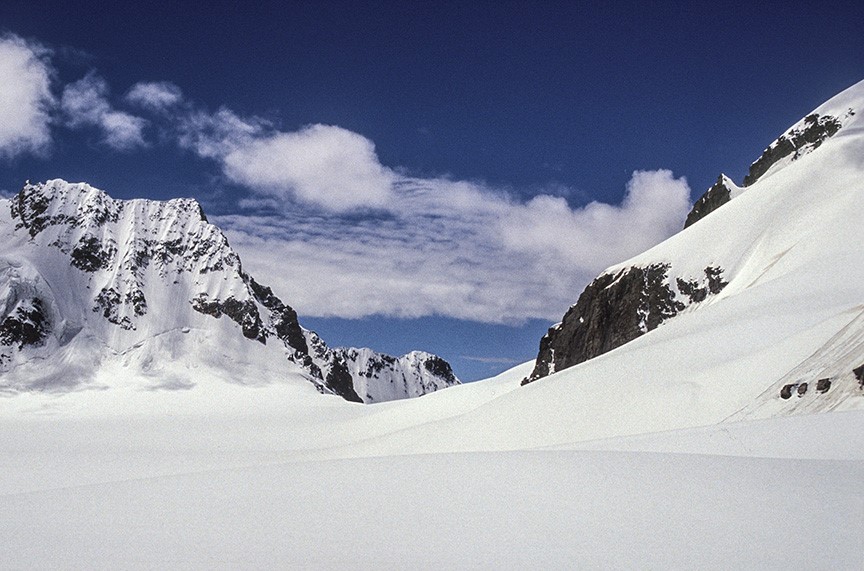 Year – 2008 May – June
Region – Uttarakhand
Trek Days – 23
Passes Crossed – 7
#83. Phalung and Tholung Valley Trek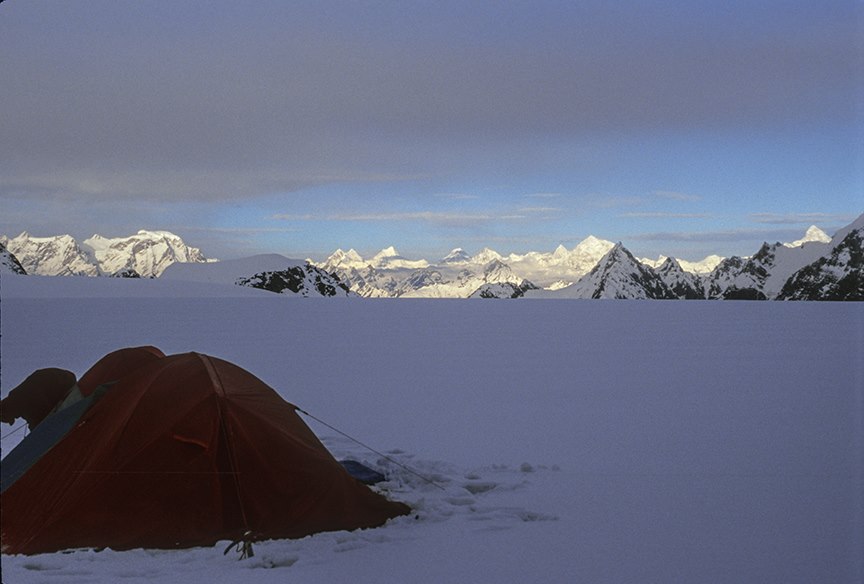 Year – 2008 October
Region – Sikkim
Trek Days – 4
Passes Crossed – 1
#84. Neil – Havlock – Baratang – Great Nicobar Islands Trek
Year – 2009 January – February
Region – Andaman
Trek Days – 8
Passes Crossed – 0
#85. Lete- Thulobugin Pass – Annapurna BC (North) Trek and the Nayapul – ABC (South) Trek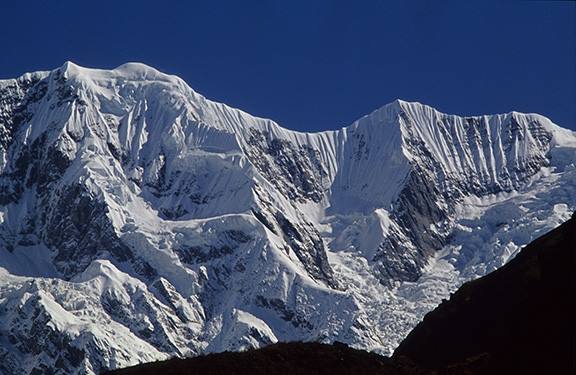 Year – 2009 October
Region – Nepal
Trek Days – 15
Passes Crossed – 1
#86. Sam – Baliya ki Basti – Gajua ki Basti – Koriya – Hatar – Daneli – Sam Trek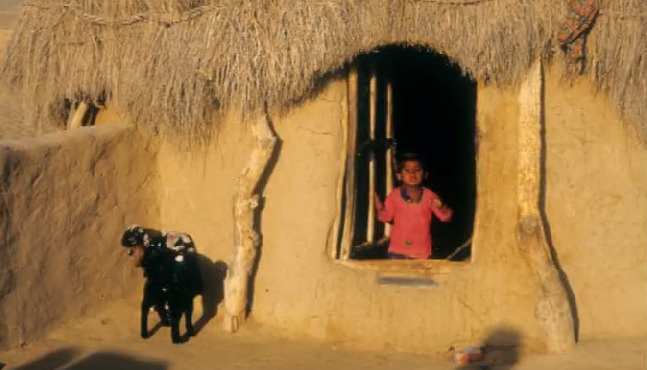 Year – 2010 February
Region – Rajasthan
Trek Days – 9
Passes Crossed – 0
#87. Nar Phu Valley – Kang La – Marshyandi Valley Trek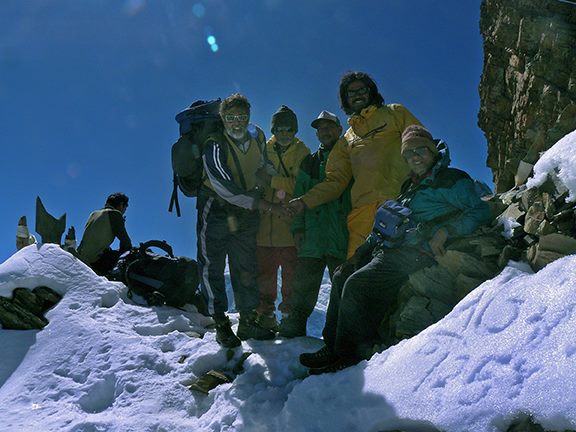 Year – 2011 October
Region – Nepal
Trek Days – 14
Passes Crossed – 1
#88. Leh – Chiling – Lingshet – Chiling – Leh (Chadar)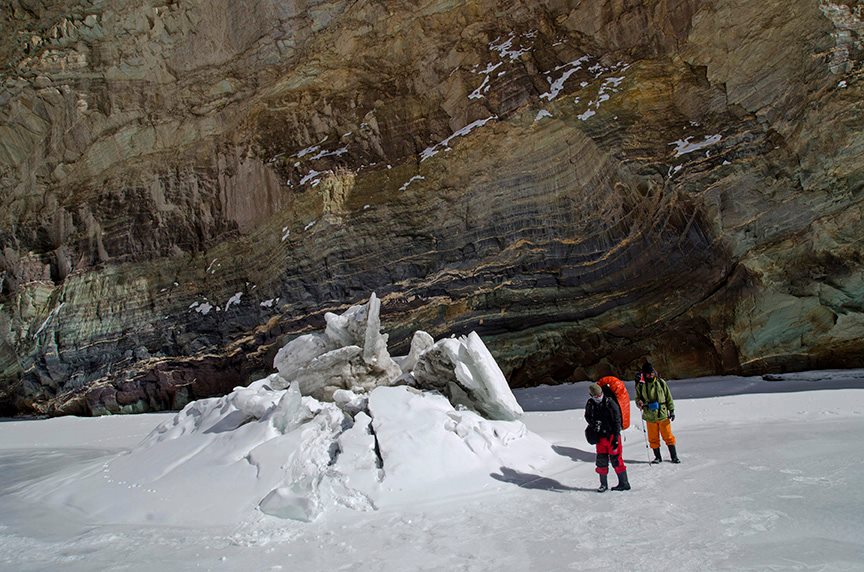 Year – 2012 Jan – Feb
Region – Ladakh
Trek Days – 10
Passes Crossed – 0
#89. Aksho – Hansu La – Paddar – Dharlong Valley – Poat La – Padum Trek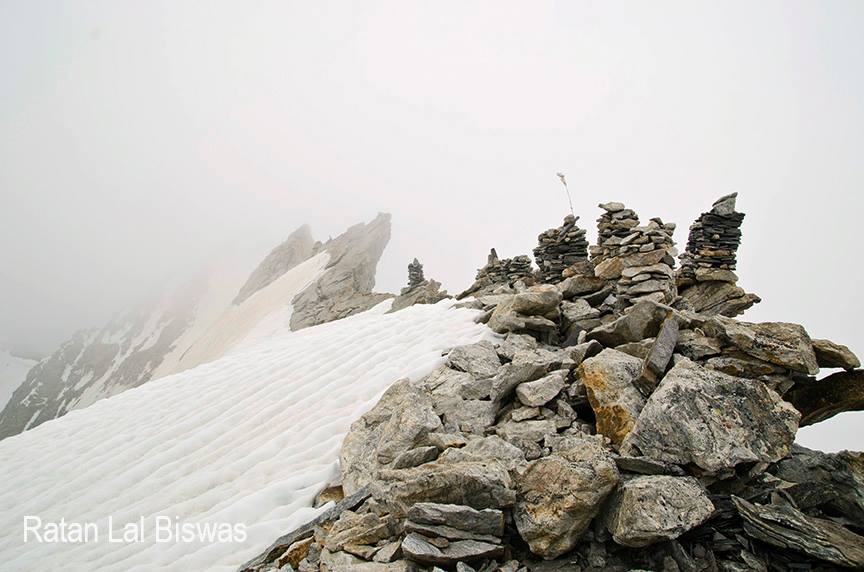 Year – 2012 July
Region – Ladakh and Kashmir
Trek Days – 15
Passes Crossed – 2
#90. Khuri – Dhanauli – Jaisalmer Trek
Year – 2013 January
Region – Rajasthan
Trek Days – 7
Passes Crossed – 0
#91. Taplejung – Oalungchung Gola – Hans Pokhari Top – Kanchenjungha BC – Taplejung Trek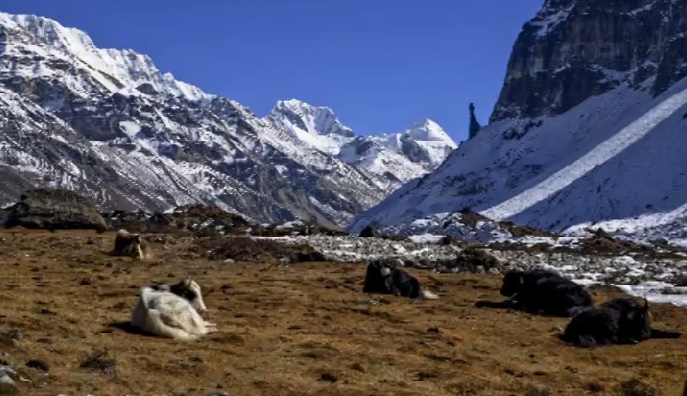 Year – 2013 October – November
Region – Nepal
Trek Days – 19
Passes Crossed – 1
#92. Chiling – Padum – Chiling Trek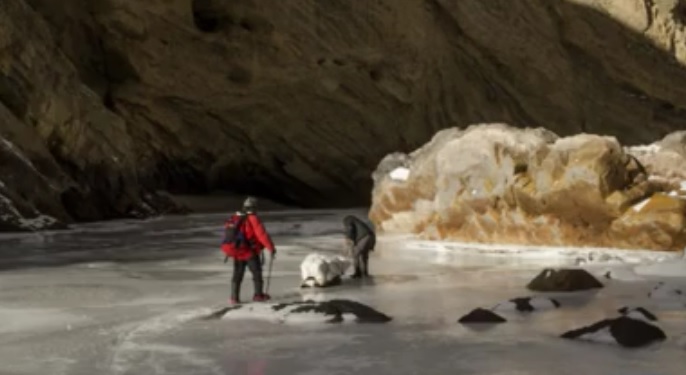 Year – 2014 February
Region – Ladakh
Trek Days – 9
Passes Crossed – 0
#93. Mane – Manirang – Ropa and Manali – Gilani Pass – Kisari Trek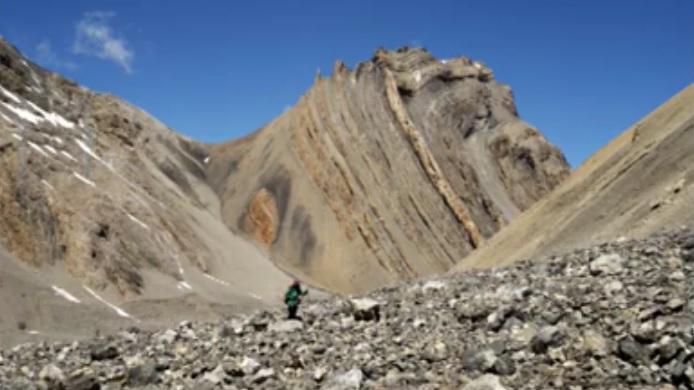 Year – 2014 August – September
Region – Himachal
Trek Days – 13
Passes Crossed – 2
#94. Nelabali – Trincomalee – Argumbay Trek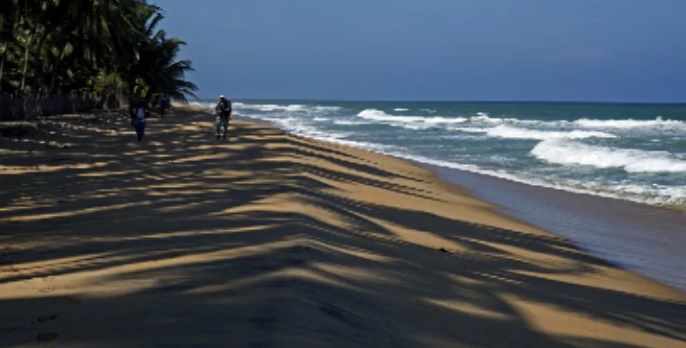 Year – 2015 January
Region – Sri Lanka
Trek Days – 8
Passes Crossed – 0
#95. Bagini Glaciers and the Nandikund Khal Trek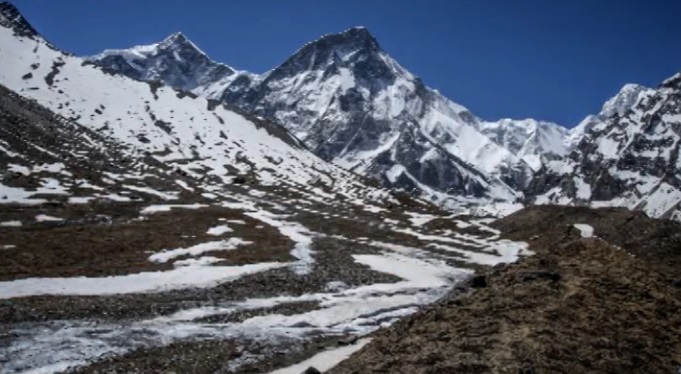 Year – 2015 May
Region – Garhwal
Trek Days – 7
Passes Crossed – 2
#96. Tsrap Chu Valley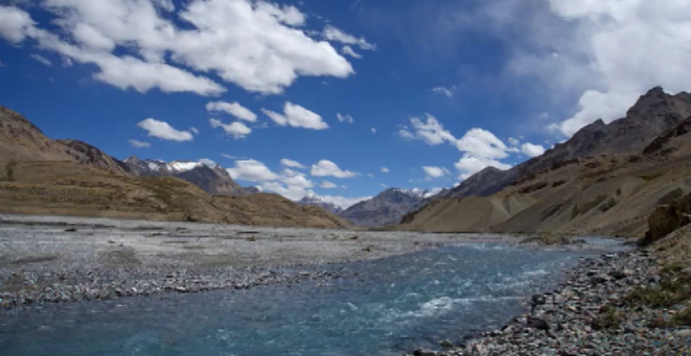 Year – 2015 August – September
Region – Ladakh
Trek Days – 12
Passes Covered – 0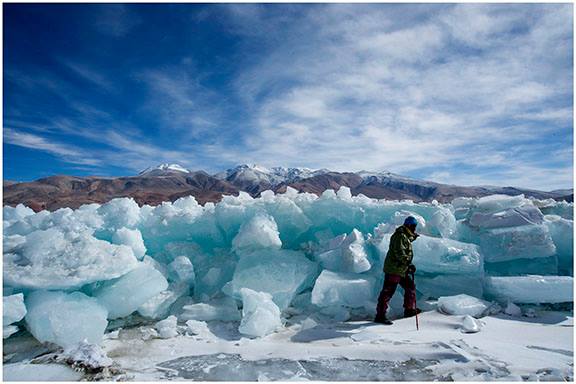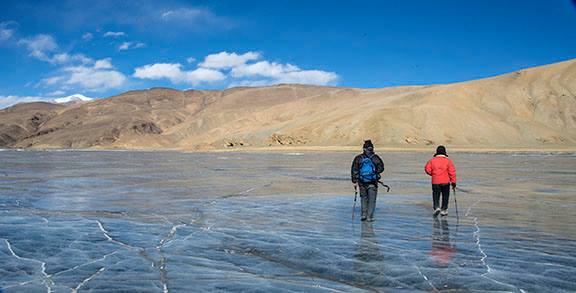 Year – 2016 February
Region – Ladakh
Trek Days – 5
Passes Covered – 0
#98. Gangotri – Gangotri Glaciers – Sachand Glacier Trek and the Dodi Tal – Daroa Top Trek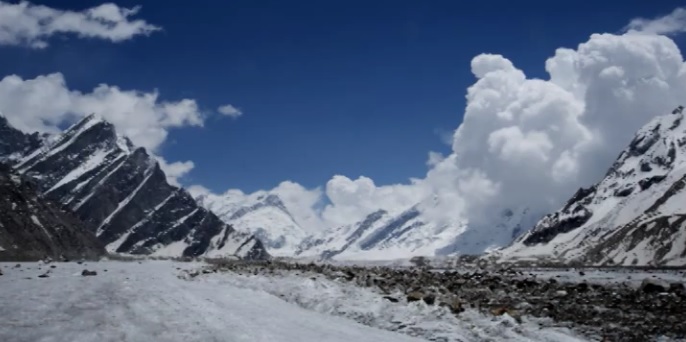 Year – 2016 May – June
Region – Garhwal
Trek Days – 15
Passes Covered – 0
#99. Pang – Toze La – Korzok Trek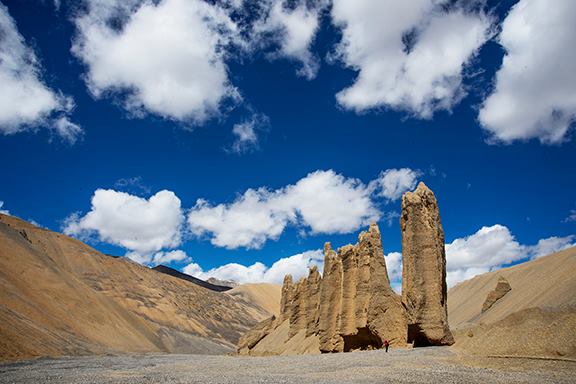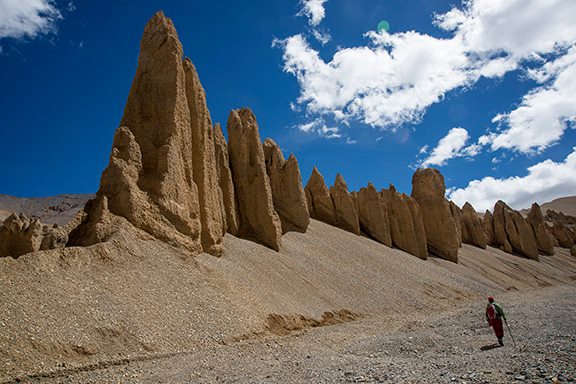 Year – 2016 August
Region – Ladakh
Trek Days – 8
Passes Covered – 1
#100. Ralam Valley – Birjganga Dhura – Milam Valley Trek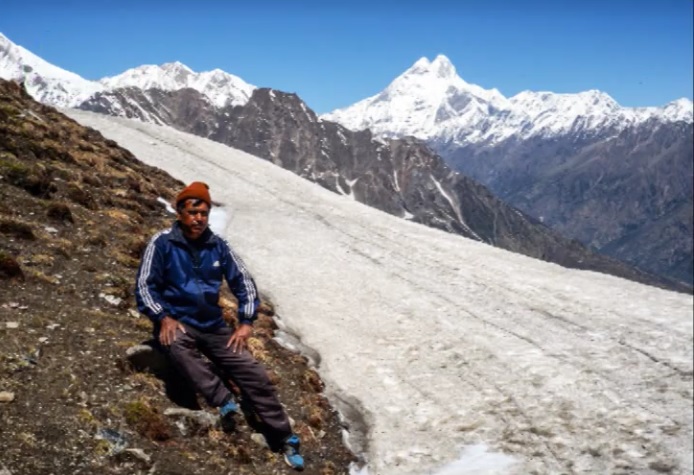 Year – 2017 May – June
Region – Kumaon
Trek Days – 11
Passes Covered – 1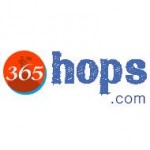 Comments
Comments