Rishikesh in Uttarakhand is a holy place that is popular among the people of India. Now is the peak season when people have been travelling to Rishikesh for an extended weekend or spend some time with friends and families. Although the place has a lot to offer, people are more confined to the adventure side of it. If you have tried all the adventure sports and want to visit Rishikesh once again just because you love the vibe of the place, there are more things that you can do in the beautiful and serene place. Are you ready to know the things that you can other than adventure? Continue reading and explore.
Spiritual Goal
Rishikesh is a place that has many yoga centers for foreigners and travelers from India. You can find spirituality back in to your life with these yoga classes that have been known for healing minds of many. If you love yoga and want to gain spirituality, Rishikesh is the place.
Food Goal
You can explore the myriad of food options in Rishikesh. Some of them are Aloha, Ganges; Chotiwala, and Little Buddha Café. You can explore other places too as every food is good in Rishikesh. Vegan and vegetarian will love the cuisines there as they are green in Rishikesh.
Ganga Aarti
What a lovely way to start your morning? Ganga Aarti is famous and has been highly acclaimed for the atmosphere it creates every morning. Triveni ghat is the place you should be in Varanasi to witness the spiritual aspect of Rishikesh. Even if you think aarti is not your cup of tea, you can sit beside the bank and read a book that will open your mind and soul.
Neergarh Waterfall
How about a waterfall visit in Rishikesh this holiday? Waterfall of Neergarh is crowded by visitors every day. However, there is one part of the scene that can take your breath away. It is absolutely deserted, and you will love the view from that place.
Rishikesh is a beautiful place and has tourists from India and other parts flocking every season. If you are tired of the adventure sports there, try to explore the above-mentioned highlights of Rishikesh. It is also known as Rishikesh of Lord Shiva.
From Delhi
It is not too far from Delhi. If you are going by car, it is a six hour drive and not beyond that. Rishikesh is a place where adventure begins; however, other aspects can't be ignored. If you are travelling from other parts of India, it will be a trip worthwhile for you. By spending just a few grands, you explore the silence and the noise of this place. You will want to come to this place frequently.
Adventure sports is not the only objective when you are in Rishikesh. There are other things too and we have already discussed them. Hope you make the most of your trip to Rishikesh next time. Enjoy to the fullest!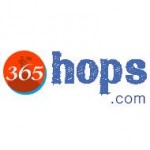 Comments
Comments