Paragliding is a sport that is adventurous, thrilling and majestic. We have heard of people combining surprises with adventure sports; however proposing to someone for marriage while paragliding is something that can win anyone's heart. This is exactly what happened to the wife of Bhavik Vasa.
Paragliding and proposal spine chilling it is but lucky girl she indeed is, his wife Nandita. He dated her for three long years and when he decided to tie the know with the love of his life, he ensured that the experience ought to be different. Bhavik is a sports enthusiast and soon after her returned from Mumbai, he decided to pop the question to his then girlfriend in the air.
Vasa stated that his and Nandita's was not a love story that started with first sight. It was different for them. They met through a common friend in Mumbai. Both had something in common that is staying away from the country for almost seven years. While Bhavik stayed in California, Nandita stayed in Sydney. This common link brought them together and gradually they started seeing each other.
It was December 2011 when Bhavik, Nandita and more friends went to paragliding to Kamshet tower hill. He also carried a tricolor paragliding wing to flare in the sky. He was flying over the Sahyadri Hills and while doing so, in the most romantic style, he displayed a banner that didn't ask but say "Nandita, marry me". While doing so, both the love birds were on walkie talkie. She said "yes". As soon as they landed, Bhavik gave the ring to his love. This act of Bhavik impressed all the girls in his friend circle. Boys, on the other hand felt that the man had set the temperature high for the rest to follow.
For Bhavik it was his love for adventure and love at the same time that made the best combination he could have ever thought of. They married after a year at Madh Island. This story is definitely inspiring to those who think love is only about dating and having dinner. There is something beyond that too. Bhavik Vasa has set a higher bar for not his friend circle but other men too. This is one of the most memorable moments in their lives. Nandita had never imagined that she would be proposed just like a dream. It also appears as though Bhavik, although being an entrepreneur has the romantic side that makes Nandita go head over heels for him.
He is an adventure lover and loves to visit places with his wife Nandita, They explore the unexplored parts whenever they have time off their busy schedule.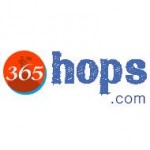 Comments
Comments