There are barely any days since the new year started, and we already have a list of resolutions we aimed to follow but clearly failed at it. While some were cheated because they were really unrealistic or the others were because you were used to the monotony. End your quest of happiness here, and rather than vouching on the 'resolutions' to make your year better,take a trip, live in the moment and surrender yourself to nature, explore yourself and find yourself in a better place.
And in case, you are keeping up well with your resolutions and travelling is one of it, we've got you covered with fulfilling and stunning places.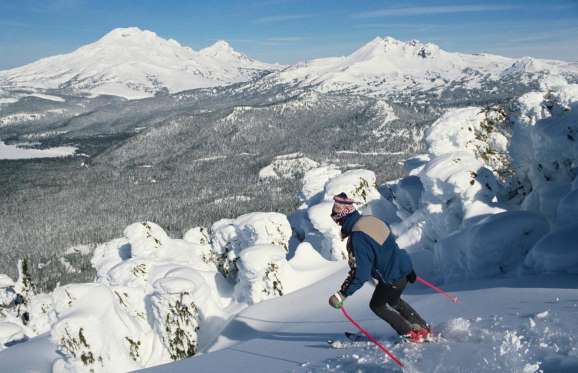 Ali is a skiing paradise and January is 'the' year for fresh and maximum snowfall. So, you definitely don't want to miss out on skiing in Auli and see yourself chasing down the dramatic slopes and live in the moment. The sense of freedom while slicing the snow and not worrying about tomorrow is a true blessing. And experiencing this with the view of the Himalayan mountains as the backdrop is a majestic panoramic sight to be something you don't want to miss.
Valleys of Flower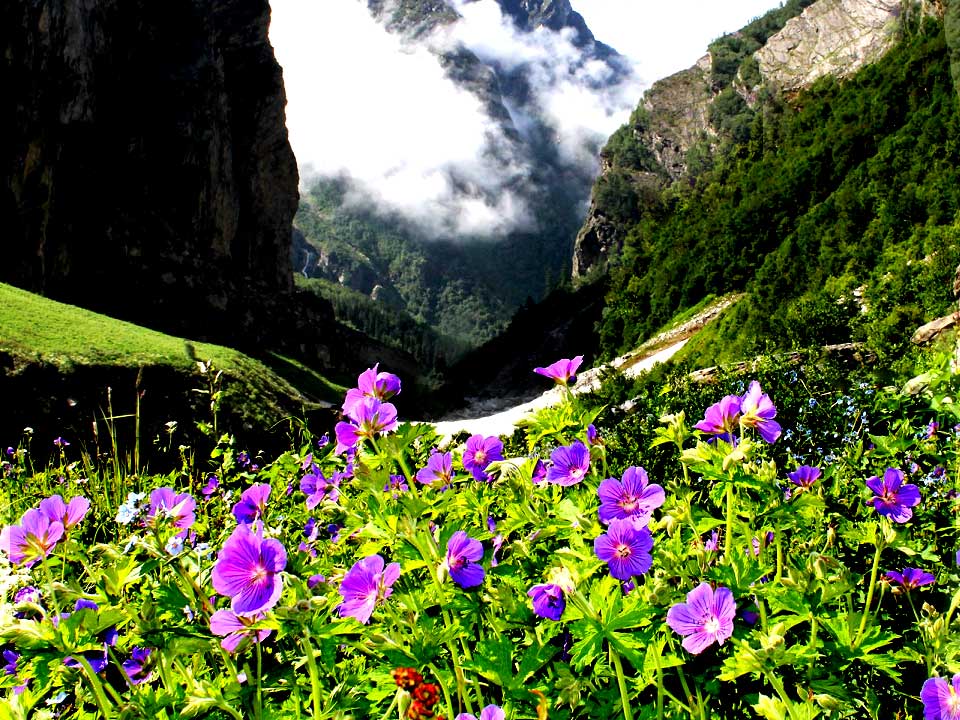 If you have time in your hand where you can spare 6 days to make the rest of the 346 days (depends when you read) better, and you love snow, book yourself a ticket to Uttrakhand and take up a trek to Valley of Flowers. The land has an abundance of beauty and has rich flora. It is known for its rare natural botanical garden, garden by the snowy mountains all around. Its the journey, the path, the cliffs that let you explore yourself and nature yet again. The Valley of Flower Trek cost one for Rs. 7500 and it includes two days in the scenic  Himalayan mountains, being welcomed by the Hemkund Sahib Lake at the altitude of 14,300 ft and some jaw-dropping turns, both on the journey to the valley and in the journey of self-discovery.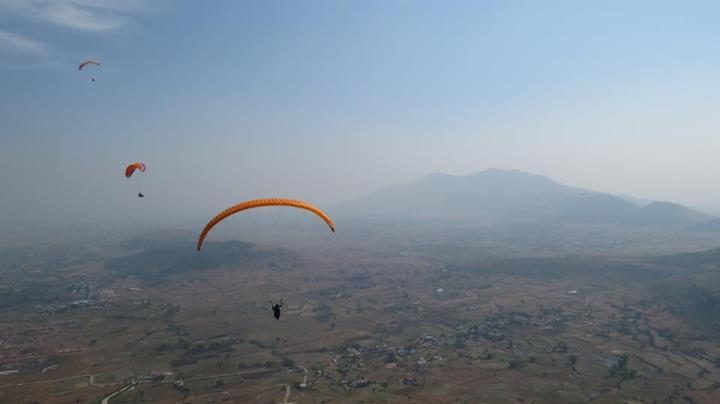 We always want to throw away our problems and what is a better way than to throw them up from the air? In case you live around Pune and have barely a day in your hand, Paragliding in Kamshet is one activity that will let your excitement soar the skies.
In case you weren't aware, Paragliding in Pune cost one for 5250 INR and is worth every rupee. The view from the top of the destination amidst the backdrop of the chain of the Sahyadri ranges and the valley is enough to let you forget your stress. And it is carried under the trained and certified pilots so that you live every moment of the adventure.
Author: Radhika Shah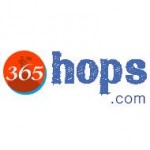 Comments
Comments