Varying cuisines from each corner of our vast subcontinent stand a clear testimony to the fact that one can never get tired of the food available to an Indian. The lack of bland food, and the prevalence of tasteful dishes to healthy beverages and diabetes-inducing sweets spotted while walking down the gullies of India, the tantalizing smell of irresistibly delicious food wafting towards your olfactory receptors urges your brain to run to the source in a Bollywood style and gorge all you want, thus satisfying your gastronomic desires.
So ditch the miniscule waistline and let the kilos pile on, as you enter a whole new world, which stimulates your taste buds!
 Bon appetite!
1.Agra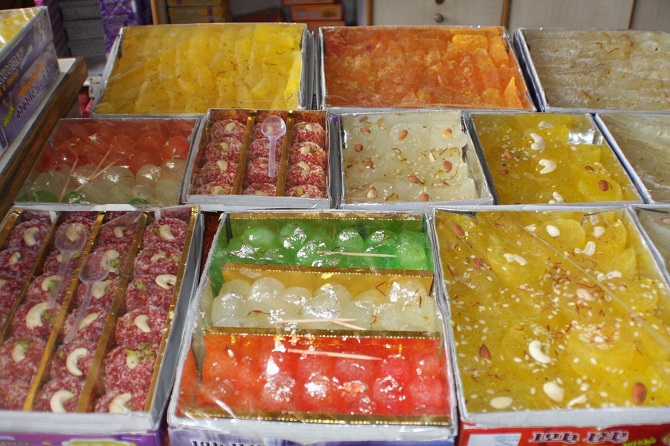 Source- http://bit.ly/1wz786o
Agra is famous for two reasons – The Taj Mahal and the petha – a mouthwatering sweet dish. Essentially a street food, petha is rectangular and translucent and Agra churns out billions of these sugary delicacies, the most favorite spot being 'Pannchi Petha' where along with the sweet, spicy dalmoths are served. Other much loved street foods include the Bedhai and the Kachori. Agra is equally known for its Mughlai food, being the capital of the kings in the ages past. The fusion of Punjabi-Mughlai-North Indian food has resulted in a delicious result – from soft, tangy Malai Koftas, to chewy Chaaps, Agra is THE place to be to delve into a world that treats the taste buds.
2. Jaipur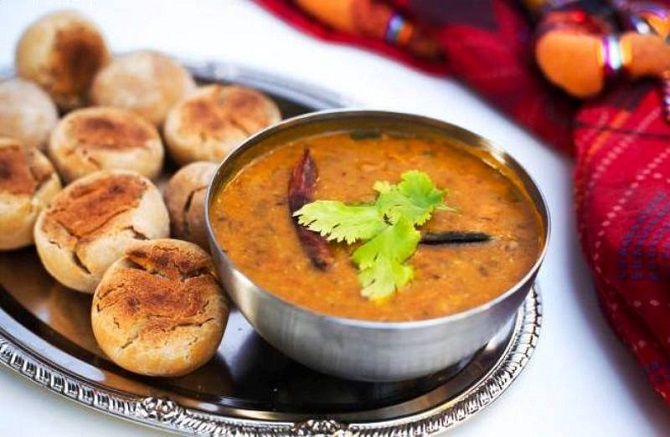 Source- http://bit.ly/1uMoxW4
The hub for authentic Rajasthani food, the pink city has a lot to offer to gastronomy. The best Dal, Baati & Churma's are cooked here, never lacking in ghee and masala. The sweet dish, Ghewar, a deep fried dish is extremely popular, alongside Kalakand, the milk cake which has a rich aroma. The Chokhi Dhani district has a healthy reputation of having the best of the lot. For street food lovers, Jaipur offers Pyaaz ki Kachori and Mirchi Vadas, perfect with a cup of hot coffee, or tea!
3. Hyderabad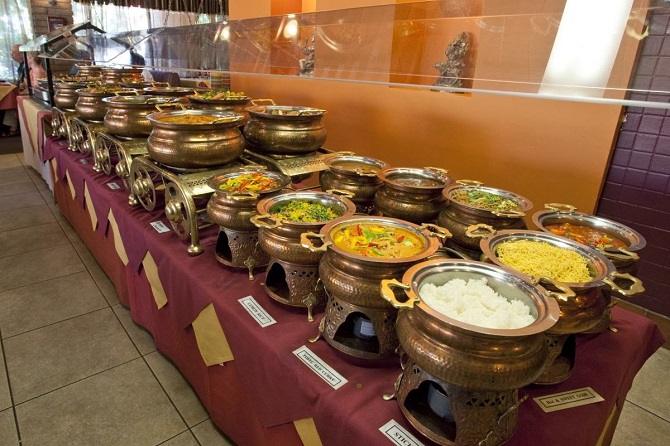 Source- http://bit.ly/1wScr4i
Highly influenced by the Nizams of the past, Hyderabadi food is a fusion of Mughlai, Arabic and Turkish food, with Telugu and Marathwada influences thrown in! The dominant taste being spicy, Hyderabadi biryani is a non-vegetarian foodie's ultimate dream come true. Peppered with various spices and masalas, with perfectly cooked mutton or chicken, the fiery dish has an element of royalty in its taste. The ghee infused gajar ka halwa, made mostly during he winters, is topped off with dry fruits, and leaves the eater's senses speechless. Kohinoor Hotel is well known for the fried delicacies it presents, and is a favorite of street food lovers.
4. Amritsar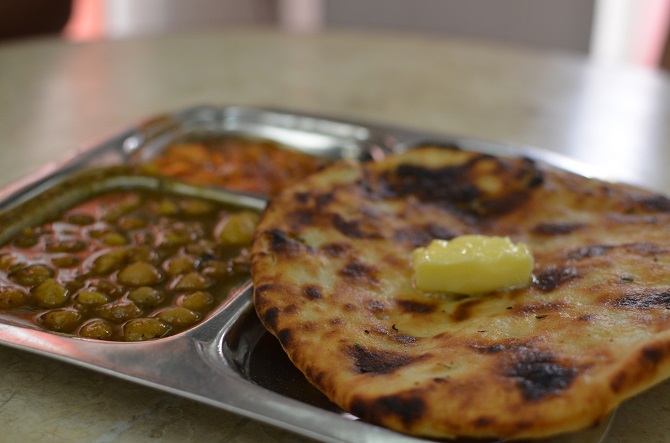 Source- http://bit.ly/1GojbaV
Higher the amount of ghee or oil, better the food item! Welcome to the state of Punjab, where the people refuse to give their taste buds an easy time! The best treasures of Amritsar are found hidden away in the alleys and gulleys of its lanes. Amritsari fish fry is best enjoyed hot and sprinkled with loads of tangy spices and the Amritsari Kulcha is undoubtedly the most brilliant invention, consumed in huge quantities by residents and tourists alike with the tasty Lassi.  Crispy Tandoori chicken and chicken tikka grilled to perfection is a common sight on the streets. Gur halwa is a common sweet dish enjoyed with lightly fried puris and garam chai.
5. Bhubhaneswar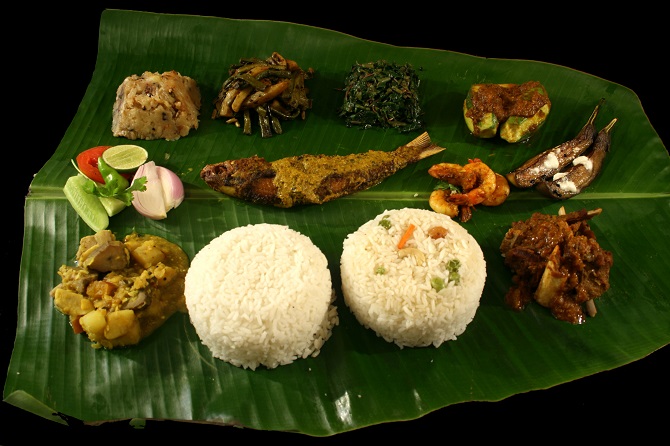 Source- http://bit.ly/1suvIHg
Seafood such as crabs, lobsters and prawns are relished in Orissa, especially in the coastal area of the state. A must eat is the Mahaprasad served at the Jagannath temple here. Dalma and Santula – spicy subzis and kora-khhali infused with coconut and jaggery are culinary delights. Furthermore, Gupchup, and Cuttack-Chaat are street foods found especially in Bhubhaneshwar. Dahi-Pakhal, known for being a body coolant is consumed heavily during the months of April-June. The desserts are the highlight – from Chhena gaja to Rasabali, Orissa's cuisine doesn't lack in the taste department.
6. Bangalore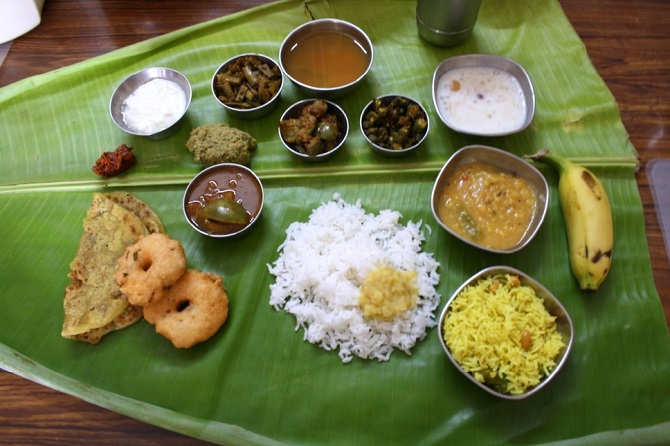 Source- http://bit.ly/1zexMDV
Home to the famous MTR, Bangalore has a range of cuisines from South Indian, to Muslim cuisine. The Pongal, Khara Bath and Kesari Bath are breakfast favorites, being an incredible mixture of health and taste. Masalai mandakki teamed with filter coffee, Bangalore's street food delivers tastes that are packed with flavor punches! Jowar Roti, Palak sagoo and other traditional dishes are also predominately available at most restaurants.. Chiefly vegetarian, Bangalore ensures that it creates dishes from all over the state of Karnataka.
7. Varanasi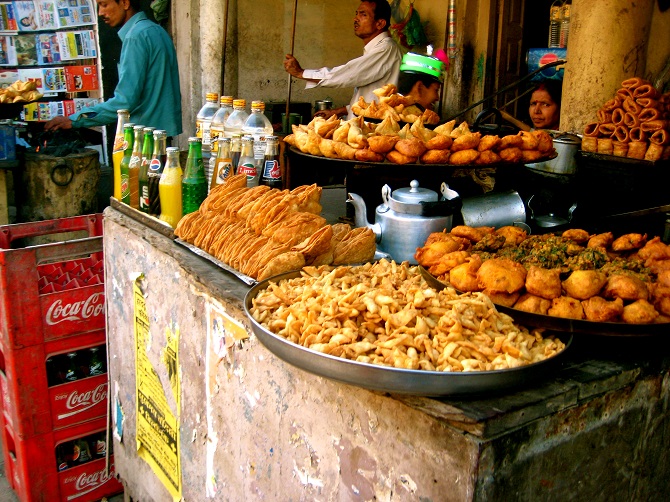 Source- http://bit.ly/1Ac7yAi
Street food is the specialty of Varanasi with lines of Kachoris and chaats spotted all over the place. Tikkis and the popular dish Liti Chokha is worth stuffing your mouth with!
Thandais freshen the senses while the mithais leave one begging for more. The delicious food set against the chaotic yet somehow serene background of Varanasi, makes this place a must visit.
8. Srinagar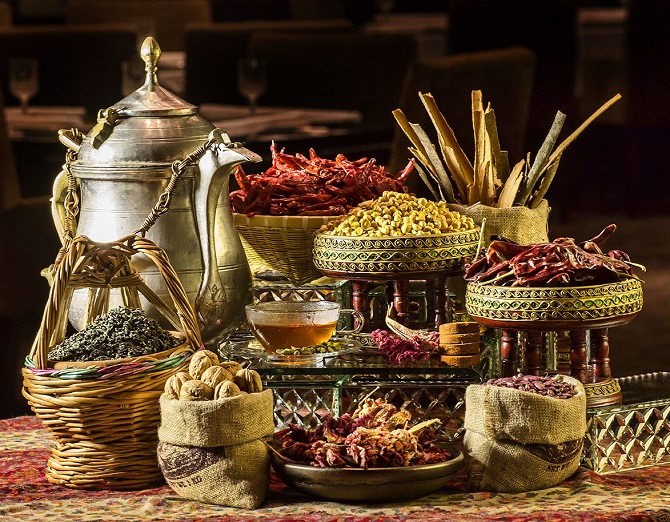 Source- http://bit.ly/1AyH3oo
Kashmiri food is extremely filling and healthy, with common ingredients such as leafy vegetables, potatoes, paneer and chicken, taken with the delicious Kahva – a tea excusive to the J&K region. Wedding meals, comprise of 36 courses, known as Wazawam and cover food items such as chicken gravies, seekh kebabs, and roganjosh. Kashmiri breads such as Sheermal and Baqerkhani are popularly eaten as breakfast. Tabakhmaaz and Kashmiri pulao are enjoyed usually for dinner.
 9. Darjeeling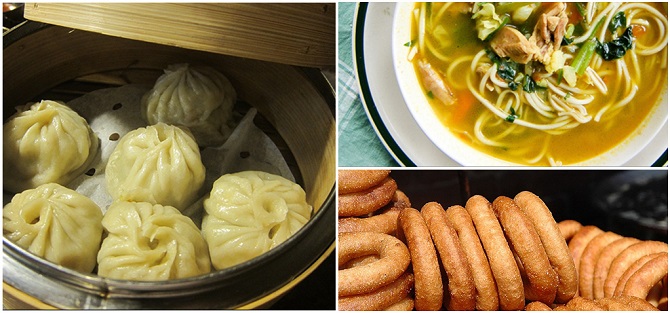 Source- http://bit.ly/1zeyiSi
Stuffed dumplings known as momos is a popular snack in Darjeeling. Authentic momos infused with Tibetean culture is available along with Thukpa – a noodle soup with vegetables and eggs. Naga cuisine, of rice, bamboo shoots, and chicken/fish is enjoyed with Churpi, a well-known restaurant being Keventer's on Nehru Road. Dalley, Darjeeling's pickles are extremely spicy and yummy.
10. Ahmedabad
Source- http://bit.ly/1stbXdv
Gujarati thalis and meals consist of a delicious curry known as 'Shaak' served with thepla, puri or rotli. From lip-smacking dhoklas to deep fried kachoris, Ahmedabad offers a variety of Gujarati dishes, essentially vegetarian in nature. The juicy Khandvi and the salty moong daal are popular snacks. Malpua, chakli and masala supari, are street foods to be enjoyed with great relish.
Comments
Comments